Will Iris Grow In Shade? —Sun Requirement
The majority of iris species, such as bearded, Siberian, Japanese, and so on, do best in partial to full sun conditions, so plan accordingly. The crested iris (Iris cristata), on the other hand, likes it better in part shade. The woody, spindle-shaped rhizomes of crested iris, a native of the eastern United States, produce 4- to 6-inch-long leaves. Feathers have white or yellow crests on pale blue to violet blooms. Midway through the spring, the plants begin to bloom. USDA Hardiness Zones 3-8 are suitable for growing it. Crested iris should be planted in the front of perennial beds and borders because of its small size. As a groundcover, it can thrive in partial shade.
Irises That Tolerate Shade
Most iris species can tolerate some shade in hotter climates, but the stinking iris (Iris foetidissima) is the most tolerant. Known as Gladwin or Coral Iris, stinking iris or Gladwin iris can thrive in both full sun and partial shade. Late in the spring, pale lilac flowers emerge amid 18- to 24-inch leaves, followed by seedpods that open to reveal bright orange bead-like seeds in the fall. Seed stalks can be left in the garden for winter interest or added to dried flower bouquets. Iris stinking iris have been given their common name because of a pungent smell from their cut or bruised leaves. Even though stinking iris can be grown in USDA zones 6 through 9, its evergreen leaves can only thrive in warmer climates. In areas where the winters are particularly harsh, they will succumb to frostbite.
The dwarf crested iris (Iris cristata) is a native of northeastern North America and grows between 3 and 8 inches tall and 6 and 12 inches wide. It is a simple ground cover to grow in USDA zones 3 through 9 because of its rapid spread and tolerance to sun and shade.
Iris Sun Requirement
Irises need at least six hours of sunlight per day to grow properly. If you live in a region that receives less than six hours of sunlight per day, you can still grow irises by giving them indirect sunlight. However, they will not reach their full potential and may not flower as brightly.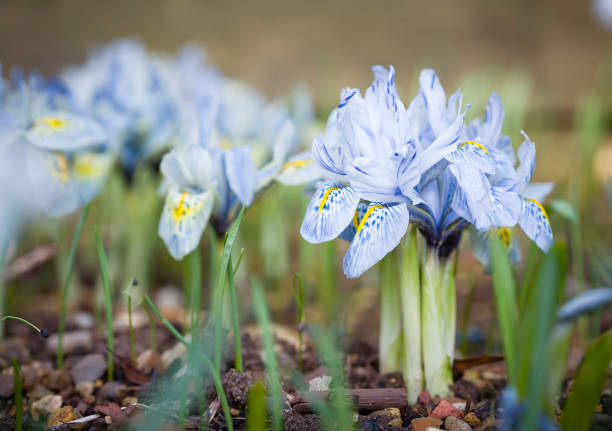 Early Spring Irises: How Much Sun They Require?
As one of the earliest spring bulbs to bloom, dwarf irises make the most of the warm weather by bursting into vibrant blooms of royal blue and purple. They can be grown in full sun or partial shade and can be planted on their own or combined with other spring bulbs for a stunning display of color in the spring.
How Much Sun Do Irises Require in Perennial Borders?
Dutch irises may feel so at home in your perennial border during the summer that they may return year after year. It's best to treat them as annuals if you live in a cooler, wetter climate and plant new bulbs in the fall instead. Irises can be grown in containers for an up-close look at their delicate beauty. Combine them with other bulbs for a living spring bouquet.
Look for the best Dutch Iris bulbs. Look no further than the Dutch grown range of top-quality Dutch Iris bulbs. Buy in bulk to get the best price; the more you buy, the cheaper it gets.
Northern Gardens
We like to grow Irises in cold, northern places. The rhizomes can stay frozen for a long time during the winter when they are dormant. Make sure your Northern garden gets full, bright sunlight all day long when you plant irises. When you plant the irises, you should do so between July and September. In fall, the roots start to grow in the soil. During winter, they go dormant and don't do anything. It grows foliage and flowers in the spring. People living in the North can grow irises in partial shade. They may not produce as many flowers. In USDA zones 3 through 8, plant the irises in full sun, so they get a lot of sunlight. These plants can grow even in colder places where it isn't very sunny or warm.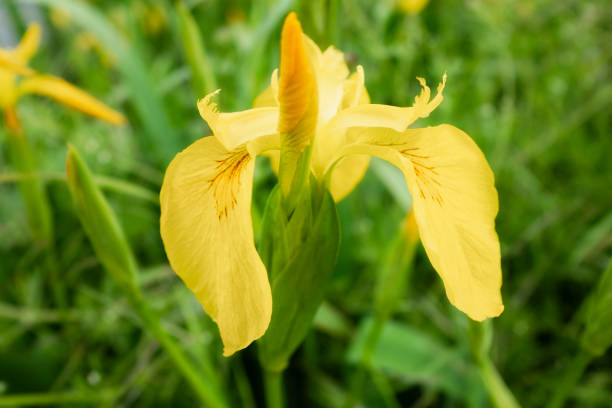 Warm Climate Gardens
In hot climates, irises thrive in partial shade. Use full morning sun and light afternoon shade to grow irises in USDA zones 9-10. In hot weather, irises can tolerate partial shade all day. Irises produce a lot of foliage but few flowers when grown in full shade. Warm climates are ideal for increasing Louisiana and Spanish irises. Between September and October, plant the irises where the winters are mild and often wet and hot during the summer.
Coastal Gardens
There are fewer temperature changes between the seasons in coastal areas, even in hot places. Make sure the irises get full sun if you live near the coast. People who live on the west coast should try irises. This group of plants is native to the Pacific Northwest and Northern California's coastal areas. They thrive in the mild winters and wet, cool summers that these areas have. They also grow well in coastal areas. In September and October, it's best to plant and move irises. Irises can be planted and moved during fall, winter, and early spring.