Welcome to the ultimate destination for green thumbs and gardening enthusiasts!
At GardenFine, we are passionate about all things gardening. Cultivating the earth brings joy and fulfillment, and we are dedicated to sharing our love of gardening with others.
Our team comprises experienced gardeners eager to share their knowledge and expertise with the world. That's why we offer step-by-step guides and tips on a wide range of topics, including houseplants, succulents, vegetable gardens, flowers, and lawn care. Whether you're a seasoned pro or starting, we've got something for you.
We understand that every gardener is unique, with their own set of challenges and goals. That's why we strive to provide tailored advice and resources that cater to your needs and interests.
Our Writers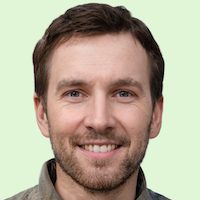 Tony Hans
Born and raised in a suburban town in Massachusetts, and from a young age, I have always been passionate about all things green. I spent my childhood exploring the outdoors and learning about plants and nature; this love of the natural world has stayed with me throughout my life.
In addition to my personal experiences with gardening, I have also gained professional experience in the field. I have worked in a plant nursery, where I learned about the care and cultivation of various plants, and I have also gained expertise in organic gardening, houseplants, landscapes, and plant health.