Anemone: Does It Grow In Sun or Shade? Find Out Their Sunlight Requirement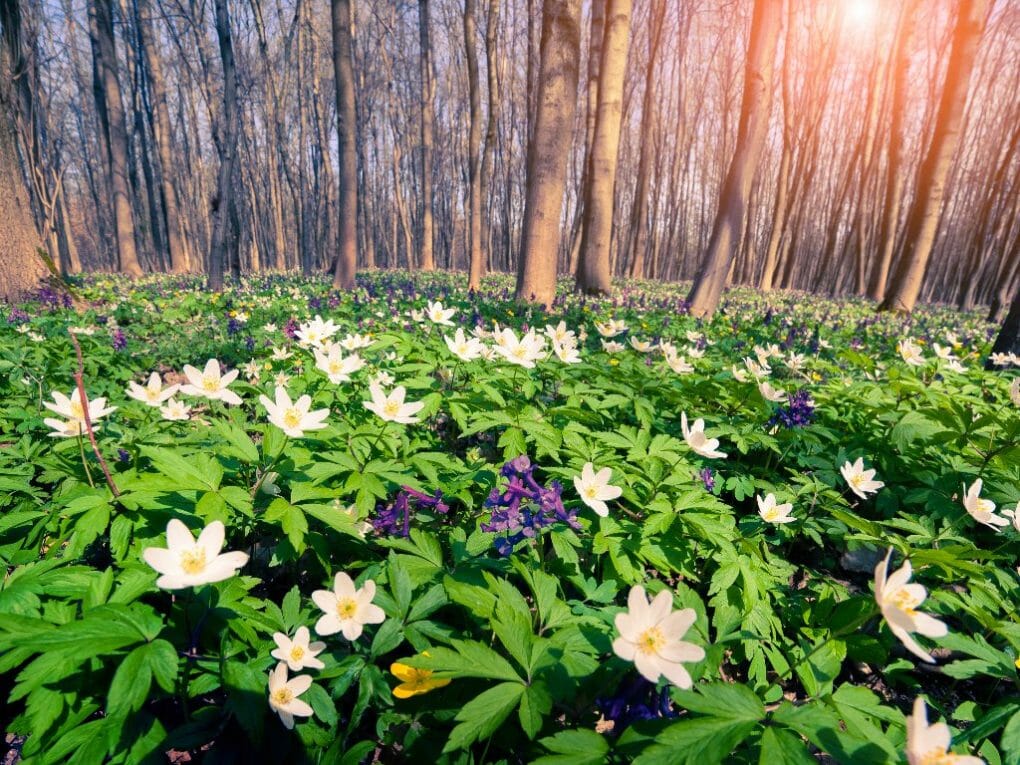 All anemones favor full sun (6 to 8 hours or more of direct sunlight) over partial shade (4 to 6 hours of direct sunlight). Plant these perennials in a shaded spot if you live in a warm region so they won't be affected by the heat. The quantity of flowers a plant produces may be diminished by complete shade. If you live in an area with heavy shading during the day, moving your anemone closer to the light source may be necessary.
The common flowering plant known as anemones is also known as windflowers. When they are planted outside, they can bloom from spring to fall. It would help if you combined anemone varieties bloom in all three seasons for a continuous display. The key to vibrant and abundant anemone blooms is providing just the right amount of sunlight. This comprehensive guide ensures you have the proper conditions for growing this flower indoors or outdoors.
Anemones differ from other wildflowers that favor the full sun. Since they frequently grow among taller plants that provide partial shade, Anemones require partial shade. The full shade will prevent them from flowering, while the full sun will scorch most varieties and retard their growth.
Ideal Locations for Anemones in the Garden
Most people like Anemones grow them outside in flower beds, mass plantings, tree rings, or raised beds. Finding the best spot for this plant in the garden is mostly about finding the right amount of light.
Anemones don't like the full sun like most other wildflowers. Anemones usually grow near taller plants that shade them, so they generally need partial shade. If they are in full shade, they won't bloom, but the full sun will also burn most of them and slow their growth.
The best garden locations often have mature trees that provide shade because the plants will still receive morning light but won't be scorched by the afternoon sun. Anemones that bloom in the fall are often more tolerant of direct sunlight than those in the spring and summer, especially as the fall season draws to a close and their blooms taper off.
Anemones will be better able to withstand sun damage if their surroundings are constantly moist. Less sun exposure is recommended for these flowers—the drier the soil in the garden. A shade screen can be hung over the area where you want to plant anemones if there are no existing natural sources of shade, such as mature shrubs or trees.
Light Considerations for Containers, Hanging Baskets, and Pots
Anemones grown in pots and containers require partial shade to prevent their roots from drying out too quickly. Hanging baskets can be easily positioned out of direct sunlight on a porch or inside a home, but care must be taken to ensure that the plants continue to receive sufficient indirect light to bloom. So that direct sunlight does not become a problem, outdoor pots and containers placed in shady areas can be relocated as light conditions fluctuate throughout the year.
If you can't keep the anemone near a sunny window, whether you're keeping it inside or on a sun porch, you may need to supplement its indoor lighting with a low-wattage plant light. These flowers adapt well to containers after being transplanted because their roots are relatively shallow. Adjust light levels in increments to prevent plants from wilting from sudden drops or increases in illumination.
How to Grow Anemones in Less Than Ideal Conditions
How well your anemones do in less-than-ideal conditions will depend greatly on the type you choose. Spring-blooming anemones are the most sensitive to their environment, followed by those that bloom in the summer. Types that bloom in the fall are the most flexible and adaptable. If they need to, they can grow in full sun as long as they get enough water or the soil is naturally moist. Spring anemones need more shade than other types to be used in places with only morning sun, and fall anemones might not bloom.
If the soil is too wet or too dry for these flowers, you might want to use a pot or other container. You can better control the soil mix for your anemones, which is suitable for plants, and move the container to find the right amount of light. Plants that don't get quite the right conditions to thrive will be flowerless.
Light from the sun is vital for almost all plants to grow. Except for parasitic plants that have learned to live with little light, plants use chlorophyll to turn sunlight into the energy they need.
Without enough light, plants like the anemone can't get all the nutrients they need from water and soil. Without enough light, plants tend to grow in a way that stunts them and makes them tall and thin. When there is enough light, the stems are strong, the leaves are the right color, and the flowers are healthy.
But when it comes to sunlight, more doesn't always mean better. Plants also need the right light, usually based on their natural environment. Species that grow in the shade of other plants won't do well if they get too much sunlight.
Plants can thrive under artificial lighting in the absence of the sun, but the spectrum of colors must be well-balanced.
Aspects that Affect Light Levels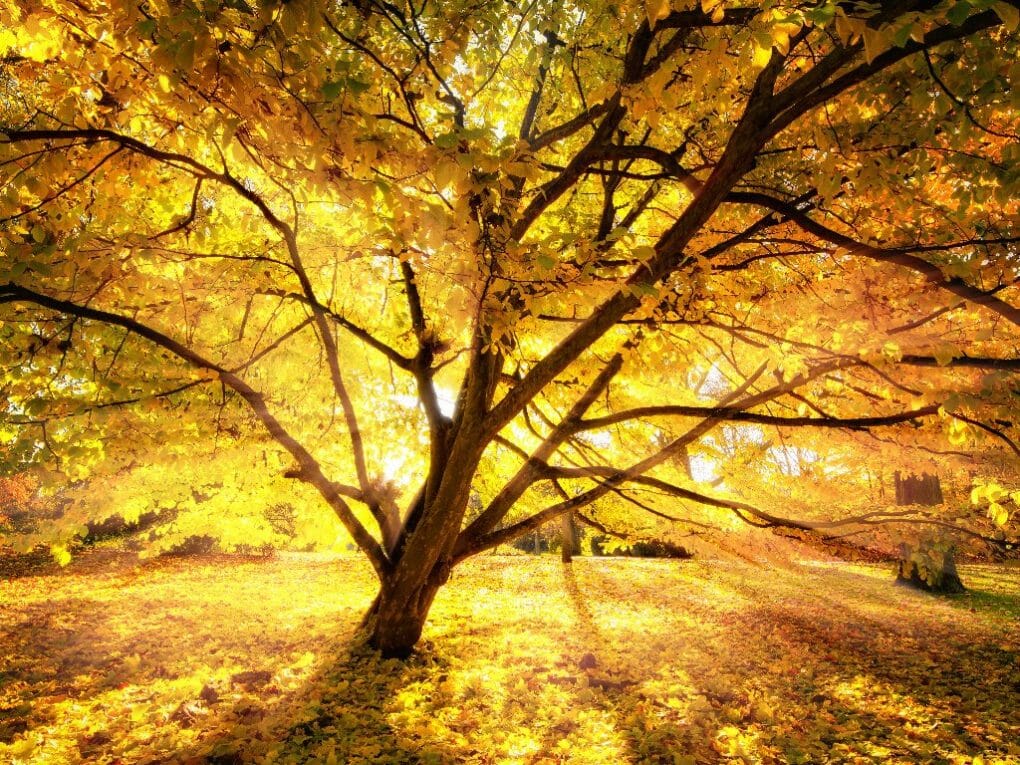 From season to season, light levels fluctuate. As tree leaves fall and the sun's angle changes in the fall, a region that is partially shaded in the spring may become much more exposed to sunlight.
However, the seasonal nature of anemone varieties makes it simple to work around this natural occurrence. Consider how your yard's light levels are affected by your location. The closer your home is to the equator, the more direct sunlight your anemones will be exposed to, which can be damaging.
Since these plants grow in various locations worldwide, they are well-adapted to growing with greater sun exposure in northern regions where sunlight is less direct throughout the year. Anemones can multiply through seeds and rhizomes, underground stems that produce new plants. However, not all species of anemones are prolific at multiplying, and it may take some effort to propagate them successfully.
Consider the shadows cast by nearby buildings, trees, and other obstacles. This can result in too much dense shade for anemones, which require partial sun exposure throughout the day to bloom profusely.
Summary of Anemone Sun Requirements
| | |
| --- | --- |
| Plant | Sun |
| Anemone 'Dreaming Swan' (Japanese Anemone) | Full Sun, Partial Sun |
| Anemone 'Wild Swan' (Japanese Anemone) | Full Sun, Partial Sun |
| Anemone blanda 'Blue Shades' (Grecian Windflower) | Full Sun, Partial Sun |
| Anemone blanda 'Blue Star' (Grecian Windflower) | Full Sun, Partial Sun |
| Anemone blanda 'Pink Charmer' (Grecian Windflower) | Full Sun, Partial Sun |
| Anemone blanda 'White Splendour' (Grecian Windflower) | Full Sun, Partial Sun |
| Anemone canadensis (Meadow Anemone) | Partial Sun, Shade |
| Anemone coronaria 'Blue Poppy' | Full Sun |
| Anemone coronaria 'Lord Lieutenant' | Full Sun |
| Anemone coronaria 'Mount Everest' | Full Sun |
| Anemone coronaria 'Rosea' | Full Sun |
| Anemone coronaria 'Sylphide' | Full Sun |
| Anemone coronaria de Caen 'Bordeaux' | Full Sun |
| Anemone coronaria de Caen 'Hollandia' | Full Sun |
| Anemone coronaria de Caen 'Mr. Fokker' | Full Sun |
| Anemone coronaria de Caen 'The Bride' | Full Sun |
| Anemone coronaria de Caen 'The Governor' | Full Sun |
| Anemone Galilee Pastel Mix | Full Sun |
| Anemone hupehensis 'Bressingham Glow' (Japanese Anemone) | Full Sun, Partial Sun |
| Anemone hupehensis 'Hadspen Abundance' (Japanese Anemone) | Full Sun, Partial Sun |
| Anemone hupehensis 'Pocahontas' (Japanese Anemone) | Full Sun, Partial Sun |
| Anemone hupehensis 'Praecox' (Japanese Anemone) | Full Sun, Partial Sun |
| Anemone hupehensis 'Prinz Heinrich' (Japanese Anemone) | Full Sun, Partial Sun |
| Anemone hupehensis var Japonica 'Pamina' (Japanese Anemone) | Full Sun, Partial Sun |
| Anemone hupehensis var Japonica 'Splendens' (Japanese Anemone) | Full Sun, Partial Sun |
| Anemone multifida (Pacific Anemone) | Partial Sun |
| Anemone nemorosa 'Alba Plena' (Wood Anemone) | Partial Sun |
| Anemone nemorosa 'Alba' (Wood Anemone) | Partial Sun |
| Anemone nemorosa 'Leeds Variety' (Wood Anemone) | Partial Sun |
| Anemone nemorosa 'Robinsoniana' (Wood Anemone) | Partial Sun |
| Anemone nemorosa 'Royal Blue' (Wood Anemone) | Partial Sun |
| Anemone nemorosa 'Vestal' (Wood Anemone) | Partial Sun |
| Anemone nemorosa (Wood Anemone) | Partial Sun |
| Anemone parviflora (Small-Flowered Anemone) | Full Sun, Partial Sun |
| Anemone quinquefolia (Wood Anemone) | Partial Sun, Shade |
| Anemone ranunculoides (Yellow Wood Anemone) | Partial Sun |
| Anemone rivularis (Riverside Windflower) | Full Sun, Partial Sun |
| Anemone sylvestris 'Madonna' (Snowdrop Anemone) | Partial Sun, Shade |
| Anemone sylvestris (Snowdrop Anemone) | Partial Sun, Shade |
| Anemone tomentosa 'Robustissima' (Japanese Anemone) | Full Sun, Partial Sun |
| Anemone trifolia (Three-Leaved Anemone) | Partial Sun, Shade |
| Anemone virginiana (Thimbleweed) | Full Sun, Partial Sun |
| Anemone x hybrida 'Elegans' (Japanese Anemone) | Full Sun, Partial Sun |
| Anemone x hybrida 'Honorine Jobert' (Japanese Anemone) | Full Sun, Partial Sun |
| Anemone x hybrida 'Königin Charlotte' (Queen Charlotte) | Full Sun, Partial Sun |
| Anemone x hybrida 'Rosenschale' (Japanese Anemone) | Full Sun, Partial Sun |
| Anemone x hybrida 'September Charm' (Japanese Anemone) | Full Sun, Partial Sun |
| Anemone x hybrida 'Serenade' (Japanese Anemone) | Full Sun, Partial Sun |
| Anemone x hybrida 'Whirlwind' (Japanese Anemone) | Full Sun, Partial Sun |
| Anemone x lipsiensis (Yellow Wood Anemone) | Partial Sun |