Dwarf iris plants prefer full sun but will grow in a slight shade. They may not flower in the shade. They should receive at least six (6) hours of direct sunlight per day. Some shade is beneficial in hot, dry climates with limited water resources. Indoors under fluorescent grow light can tolerate temperatures down to 40°F, but if your indoor temperature is cooler than 50º F and you are growing iris decoratively, add a hot-light or wattage heating cable. Irises love the heat! Cool temps result in less bloom size and fewer buds that eventually fall off the plant during the blooming season ( late Spring or early Summer). Hot temperatures are slightly better for growth, but plants tend to wither without much color development.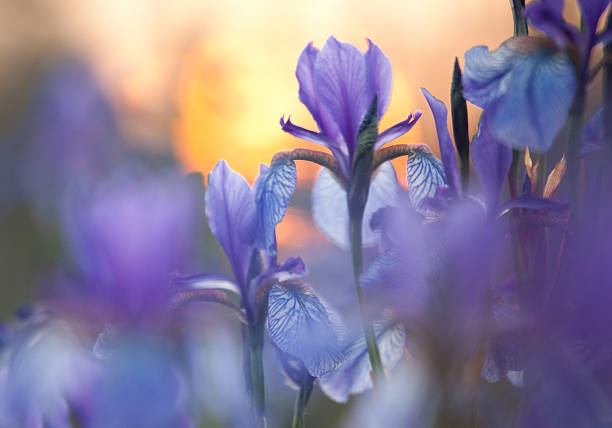 Do You Plant Iris Plants in Sunlight or Shade?
Some iris species can be grown in partial shade under trees or on the north side of the house, whereas most iris species require full sun to thrive and produce beautiful flowers. It's a beautiful flower that blooms in gardens in the spring, early summer, and in some cases, the early fall. There are an estimated 300 iris species, and there is an iris for every climate, ranging from USDA plant hardiness zones 3 to 13.
Sun-Loving Iris
The majority of iris species prefer full sun, but they will tolerate some shade. The ideal soil conditions can range from relatively dry to boggy soils and everything in between, depending on the species.
Bearded Iris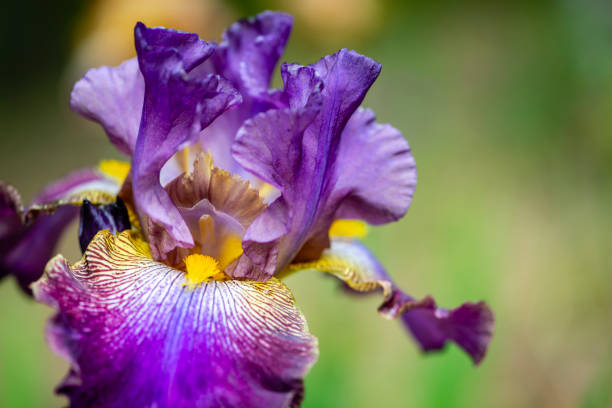 The ever-popular bearded iris soars majestically above a fan of broad, sword-shaped leaves on its way to blooming success. Bearded iris are hardy in USDA zones 3 through 9, but they prefer full sun or at least 6 hours. Dwarf bearded iris, such as 'Bumblebee Deelite,' grow between 10 and 17 inches tall, while most bearded iris grows up to 28 inches tall. Plant breeders and nature have created thousands of cultivars and colors from the original German iris.
Dutch Iris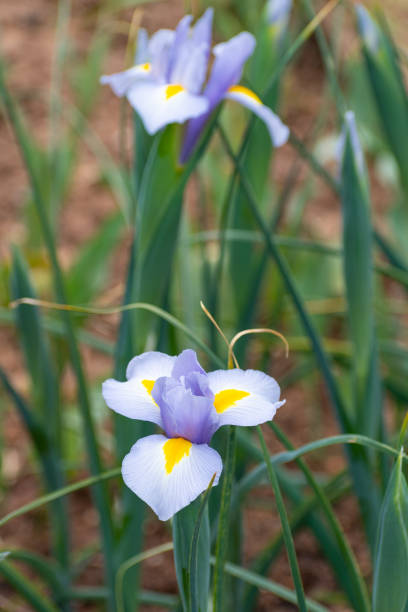 These sun-loving irises are hybrids created by Dutch growers. Small to medium-sized plants, growing 1 to 2 feet tall, with gray-green leaves and large 4-inch-wide flowers on sturdy stalks. Dutch iris can be grown in USDA hardiness zones 6 through 9.
Japanese Iris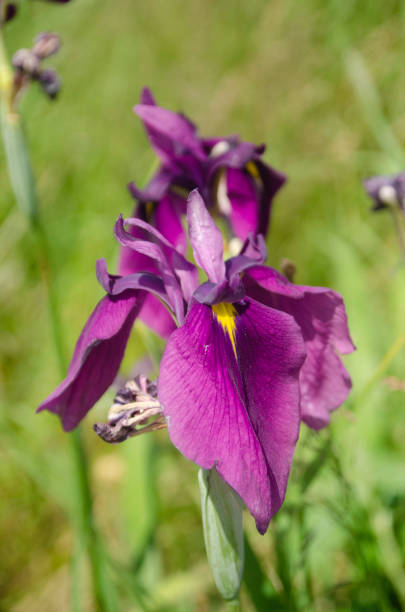 It's also referred to as Japanese water iris or Japanese water iris. Originating in eastern Asia and having been cultivated in Japan for over 500 years, it prefers full sun to partial shade in its growing environment. Over 24 inch-tall sword-shaped leaves, ruffled, flat flowers flutter in the breeze above clumps of sword-shaped leaves. Although these hardy iris prefer wet soils in the summer, they will rot if their rhizomes are left in standing water in the winter. It is possible to grow Japanese iris in pots and submerge them in water for the majority of the year, after which they can be relocated to a drier location for the winter months. Plants will also thrive in your USDA zones 4 through 9 gardens if you keep the soil evenly moist, though the plants will be less vigorous.
Siberian Iris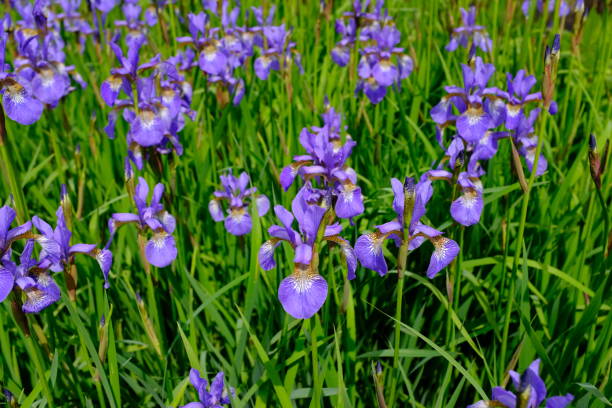 It's the most straightforward of the iris species to grow in the home garden. They do well in both direct sunlight and partial shade. They will thrive in full shade, but their growth and flowering will be stunted due to the lack of sunlight. Although these European and Central Asian natives grow best in USDA zones 3 through 8, they are more adaptable than bearded iris, which can thrive in a wide range of growing conditions, including heavy clay soils.
Southern Blue Flag Iris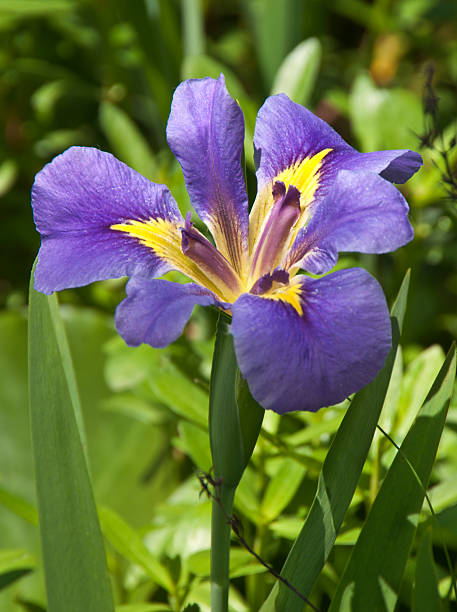 It's a North American native thriving in medium to wet soils in USDA zones 5-9. In the Asteraceae family, it is part of the same type of plant. Wet, acidic soils are the best for this plant to grow in. It grows up to 3 feet tall and spreads out as far as it is wide. You can put it in your pond, in water up to 6 inches deep, or in a flowerbed that has been kept wet. Even though it prefers full sun, it will tolerate some light shade in warmer climates.
Northern Hemisphere's Blue Flag Iris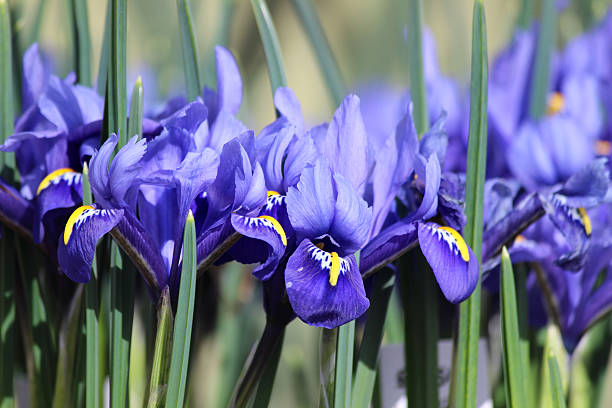 It's nearly identical to its southern counterpart. USDA zones 2-7 are ideal for growing it. It grows in soils that are moderate to heavily waterlogged, and it can survive in water that is 2 to 4 inches deep, such as a pond. It thrives in either direct sunlight or partial shade.
Irises That Tolerate Shade
Stinking Iris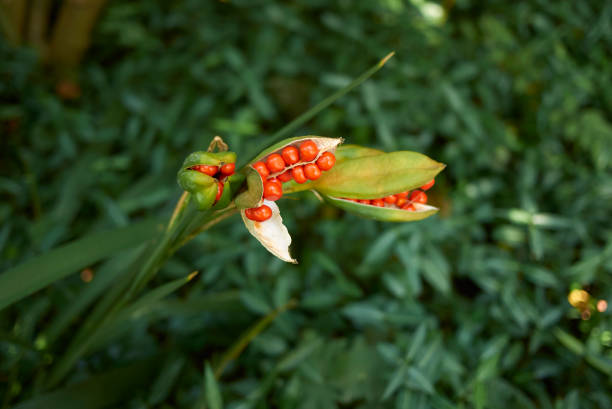 It's the most shade-tolerant of the iris species, especially in hotter climates. Known as Gladwin or coral iris, stinking iris thrives in both full sun and partial shade in woodland gardens. Seed pods that open in fall reveal bright orange bead-like seeds with a pale lilac flower in the late spring. Alternatively, you can use the dried seed stalks in dried flower arrangements to add visual interest to your garden in the winter. Despite their common name, stinking iris got their name from the foul odor of the leaves when they were cut or bruised. However, the leaves of the stinking iris are only evergreen in warmer climates, even though they can be found in USDA zones 6 through 9. In cold climates, they'll freeze to death.
Dwarf Crested Iris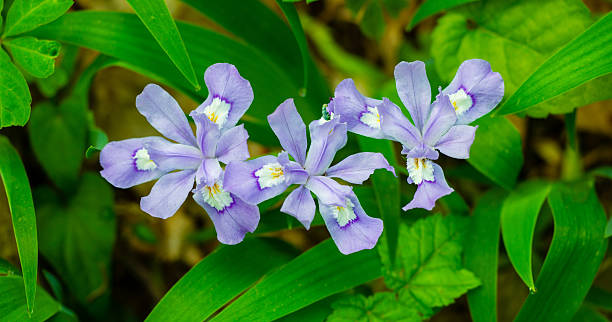 It's a native of northeastern North America, reaches heights of 3 to 8 inches and spreads out to 6 to 12 inches. Easy-to-grow ground cover in USDA zones 3-9 because of its rapid spread and ability to thrive in the sun and shade.