Can White Pumpkins Be Eaten? 7 Different Methods of Cooking White Pumpkins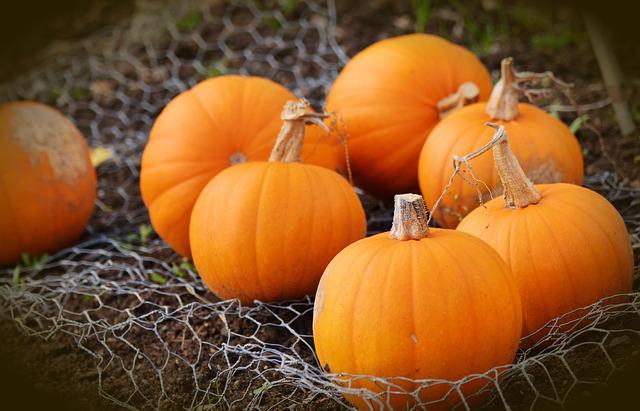 White pumpkins can be cooked and eaten. Most recipes can use white pumpkins instead of orange pumpkins because all the flesh inside a white pumpkin can be eaten. You can bake a pie or put together a quick soup. Even a white pumpkin can be hollowed out and used as a unique serving tureen.
White pumpkin seeds can be eaten, just like orange pumpkin seeds. Just throw them in a pan or bake them in the oven.
White pumpkins can be frozen and pureed, just like other pumpkins. You will follow the same steps you would if you were working with a pumpkin of any different color.
Eating white pumpkins is just as healthy and tasty as eating orange pumpkins. They don't have a lot of calories, with less than 50 calories per cup.
This serving size gives you a whopping 3 grams of fiber, 11 grams of carbohydrates, and 2 grams of protein. Even though there are five grams of sugar in a white pumpkin, this is the same as if you ate an orange pumpkin.
What Does a White Pumpkin Taste Like?
A white pumpkin is a squash with creamy, custard-like flesh and a sweet flavor. It can be eaten raw or cooked and makes an excellent addition to salads, pies, breads, or savory dishes. Most white pumpkins taste about the same, but those that are smaller and more compact tend to have sweeter flavors that stand out more. White pumpkins taste a lot like orange pumpkins, so they can be used in most recipes where orange pumpkin is called for.
Eating white pumpkins is just as healthy and tasty as eating orange pumpkins.
They don't have a lot of calories, with less than 50 calories per cup.
What is a White Pumpkin?
A White Pumpkin is a type of pumpkin that has nearly snow-white flesh. It's a type of winter squash and one of the oldest foods on the market today.
During the early 2000s, their ornamental value grew in popularity. Pumpkin growers and scientists bred albino white pumpkins to increase the supply of white pumpkins. Despite their appearance, they are all squash plants and are not considered separate species. They are, in fact, an albino form of the same plant, Cucurbita pepo, which is native to the region.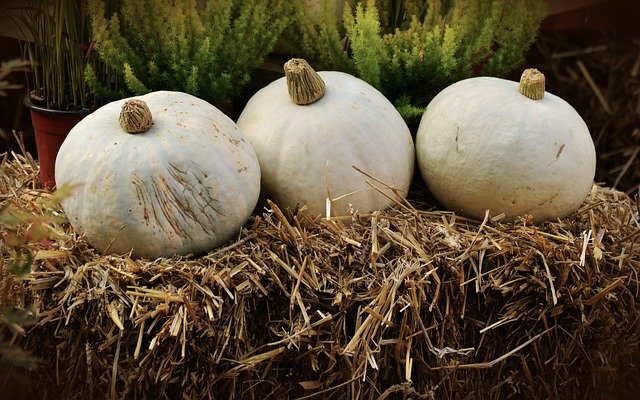 White Pumpkins Characteristics
The outer casing of white pumpkins is a white-to-pale-white-to-light orange-colored, hard, brittle rind. The white pumpkin's rind is pressed into a round shape from the top, where the stem is attached. Additionally, the bottom is slightly compressed, allowing it to stand without rolling. In any case, one could say that the shape resembles a globe.
In general, white pumpkins are rounder than orange ones. The orange ones are thick and broad from the center, whereas the white ones are broad but not as much in comparison.
Different Methods of Cooking White Pumpkins
After you have prepared the ghost pumpkin, season it however you like, and then select a recipe for white pumpkin from the extensive selection of available compelling options. When it comes to making puree, steaming, microwaving, and baking are all effective methods. As a result of the flavor enhancement it provides, roasting is the preparation method for using pumpkin as the highlight of a main or side dish.
1.Stir-Frying
To prepare a pumpkin for stir-frying, you can cut it into small pieces. To make the dish more nutritious, add some ingredients from a nearby vegetable garden or local source and spread them out on your plate to add interest. Accompany each bite of squash with leaves and/or flowers that are red instead of yellow or green. While stir-frying allows heat methods such as sautéing without heating the entire kitchen with an open flame or burner, it can also be done in an electric wok if you have one. To avoid burning the pumpkins, cut them into pieces as small as possible before stir-frying because they burn quickly when cooked with hot oil.
2.  Roasting
White pumpkin squash, much like butternut and acorn squash, can be roasted to create a flavorful side dish all on its own. Other varieties of squash can also be used. You also can incorporate the roasted pumpkin into salads, rice mixtures, pasta dishes, or other types of vegetables. The pumpkin should be cut into pieces that are all exactly half an inch in size. Sprinkle some salt and pepper on them after being coated in the oil of your choice and tossed. Cook the pumpkin pieces in an oven preheated to 375 degrees Fahrenheit for 15 to 25 minutes while stirring them once or twice.
3. Steaming
Put the halves of the pumpkin into a steamer basket with the cut sides facing down. This will allow you to make homemade pumpkin puree, which can be used in white pumpkin pie, cakes, cookies, or soups. Put the basket inside of a large pot and fill it with water until it reaches a level just below the basket. The pumpkin should be steamed for approximately 15 to 20 minutes after the pot has been brought to a boil, covered with the lid, and steamed. After the flesh has become tender, the pumpkin should be allowed to cool before being pureed in a food processor.
4. Baking
To bake the white pumpkin, cut it half lengthwise and then place each half, cut side down, in a baking dish. Bake it for one to two hours at 350°F, then remove the flesh using a scoop after it has cooled down enough to be handled.
5. Boiling
After cutting the pumpkin in half lengthwise, peel it and then cut it into cubes of uniform size. Pumpkins can be cooked until tender by placing the cubes in a pot filled with water or cooking stock and boiling them for approximately 15 to 30 minutes.
6.Microwaving
If you want to cook a white pumpkin squash without having to heat the oven, you can do so by slicing it into pieces of an even size, placing the pieces in a bowl that is safe for the microwave, and cooking the pumpkin on high for about 15 minutes while the bowl is covered. Wait until the pumpkin has cooled completely before removing the flesh from the rind.
7. Toasting
Because of their crispiness and crunchiness, Pumpkin seeds make a delicious snack and add a textural component to salads, cereal, yogurt, and baked goods. After the seeds have been cleaned and dried, toss them in butter or oil and your preferred seasonings. Spicy seeds can be seasoned with cayenne pepper, salt, and garlic powder; sweet seeds can be seasoned with brown sugar and cinnamon. Bake the seeds in an oven preheated to 325 degrees Fahrenheit for 15 to 25 minutes, or until all of the seeds have achieved a crisp consistency.
Great Recipes for White Pumpkins
Are you still in need of some creativity? Try your hand at some of these delicious recipes using white pumpkin, which are some of my favorites.
Baby Pumpkins Prepared with Stuffing
Without a doubt, this is the best recipe that you can try to use your adorable white pumpkins if you want to show them off.
You will scoop out the insides of your white pumpkins, cook them with savory ingredients such as bread crumbs, pine nuts, and baby kale, and then place the cooked mixture back inside your miniature white pumpkins.
Pumpkin Soup with Roasted White Pumpkin
There is nothing quite as effective at warming you up on a chilly fall night as a bowl of pumpkin soup. The white color of this roasted white pumpkin soup is due more to the heavy cream than the pumpkins themselves, but the concept is the same.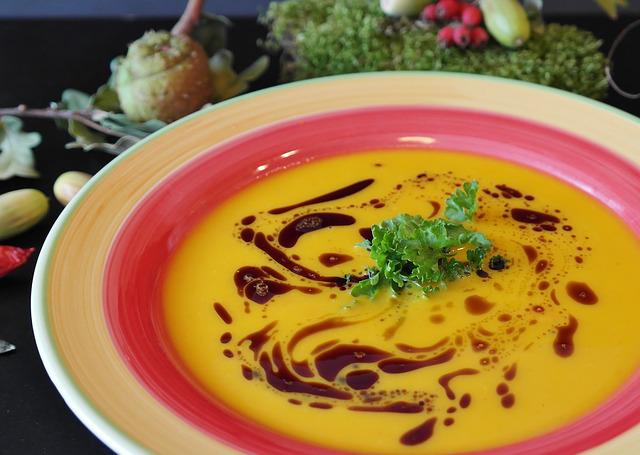 Carved and Roasted Pumpkin
All you need to make a delicious and nutritious snack is a straightforward recipe for roasted pumpkin. The steps to make this delicious dish are outlined below for your convenience.
Curry Made with White Pumpkin and Coconut
Your autumn dinner table will come alive with the aroma and flavor of this exotic dish that combines sweet and spicy elements.
Pumpkin Puree
It is a good idea to have a basic recipe for pumpkin puree on hand in various recipes, including those for baby food and pumpkin pie. Keeping this recipe on hand is a great idea.
Pumpkin Pie Made in the Traditional Way
There is no such thing as an exhaustive collection of pumpkin recipes that do not include at least one recipe for pumpkin pie. Although butternut squash is called for in this recipe, you can customize it however you like by using your preferred variety of pumpkin, whether orange or white!
What Are the Best Kinds of White Pumpkins To Eat?
Most white pumpkins taste about the same, but those that are smaller and denser tend to be sweeter and have stronger flavors.
If you want to eat the seeds of white pumpkins, you should choose the Baby Boo cultivar. This white pumpkin only gets about a pound big and a few inches across. This pumpkin has a flat top and makes about 400 seeds per pound, which makes it a good choice for roasting pumpkin seeds.
Snowball is another type of white pumpkin that is good for seeds. This type of white pumpkin isn't as common as some of the more popular ones, so you may have to look around for a while to find the seeds you need. Still, one pumpkin will give you a lot of seeds.
If you like to bake, Casper pumpkins are a good choice. They tend to be a little sweeter than other pumpkins, even other orange pumpkins, so you can use a little less sugar in your favorite pie recipe if you want it to taste sweet.
They can take up to 150 or 160 days to grow, so you should give yourself more time at the beginning of the growing season.
Valenciano, Silver Moon, Hooligan, and Polar Bear are some other types of white pumpkins that are good to eat.
Crystal Star is a giant white pumpkin that can weigh up to 30 pounds. The large size of this pumpkin makes it perfect for carving. Before you carve your Jack-o'-lantern, scoop out the insides and save them for your favorite soup recipe.
Another good choice is Lumina. This pumpkin is also pretty big, weighing about 15 pounds. It tastes sweet and has a strong stem.
Almost any pumpkin can be used as a "kitchen" pumpkin, but White Ghost is best avoided. White Ghost is beautiful to look at because of its odd shape, but it has a taste that can make it hard to cook with. It can also be a little tricky to carve.
What Else Can White Pumpkins Be Used For?
White pumpkins used to be rare, but now you can find them in pumpkin patches all over the country. They have a clean look that makes them easy to decorate and use as decorations.
The truth is that these pumpkins are also pretty good for carving. Because their skin isn't as thick as an orange pumpkin's, you'll be able to cut them more steadily and evenly. You can also paint on them or use stencils.
White pumpkins can be given to some types of livestock, but they shouldn't be given to dogs or other animals that might choke on them or get sick from them. For example, pigs and chickens will enjoy crunching on the orange flesh of your ghost pumpkins.
If you don't want to grow your white pumpkins, remember that you can buy them at big grocery stores and often at smaller chains. Most of the time, they are not sold as food. Instead, they are used as decorations in the fall. You can also go to a local nursery or farmer, where you are most likely to find larger varieties of these pale vegetables.