The Basics Of Garden Design | 11 Easy Tips to Follow!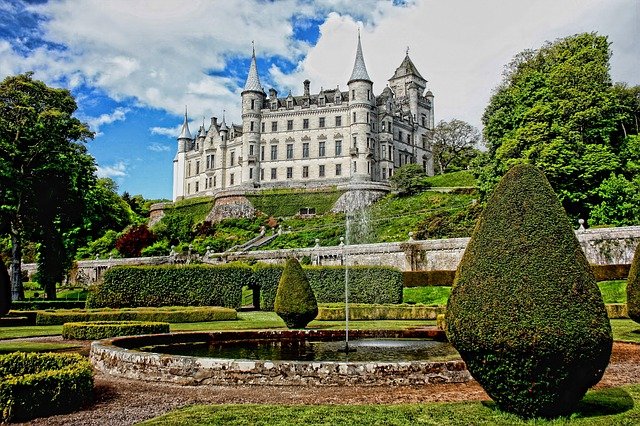 Garden design is an art that can be as simple or complex as you want it to be. Whether you're interested in creating a natural oasis in your backyard or want to create a visually stunning centerpiece for your home, there are many different options available to you. This article will discuss garden design basics and give you some tips on getting started. So whether you're a beginner or a seasoned gardener, read on to learn more!
Create Cohesion and Flow by Repeating Plants and Colors
Repetition is the simplest and most effective way to make your landscape appear more "magazine-worthy." Any home gardener can experiment with the principle of repetition.
Consider buying at least three of the same plant instead of just one when you go to the garden center. Your landscape will look more cohesive if you use the same "anchor" plant in all of it.
The same color can create a similar sense of cohesion and flow throughout your landscape. Using the same color or the same plant in different parts of your landscape makes sense of unity and cohesion.
Establish Focal Point
Gardeners love certain plants in the corner of their garden. These special plants stand out and draw their attention as stars on a stage. You can turn this focal point by surrounding it with several smaller yet equally-attractive or complementary blooms like bulbs, perennials, herbs, or other ground covers that contrast your main plant while focusing on one colorful element.
When you put focal points in your landscape, you give the viewer's eyes a place to go and stay.
This picture shows you how well this works. You can rest your eyes on the rusty reddish-brown planter in a sea of green plants. It's a simple and beautiful way to make a garden focal point.
You can, of course, use a big planter like the one in the picture. Other ideas for focal points are garden sculptures, benches, arbors, walls, water features, and fire pits. Even a brightly colored, unusual plant can be a focal point. You can do anything!
Garden designers also use focus points to lead people around or through a landscape. If your focal point is unique and exciting, it will also help the viewer see more of your landscape.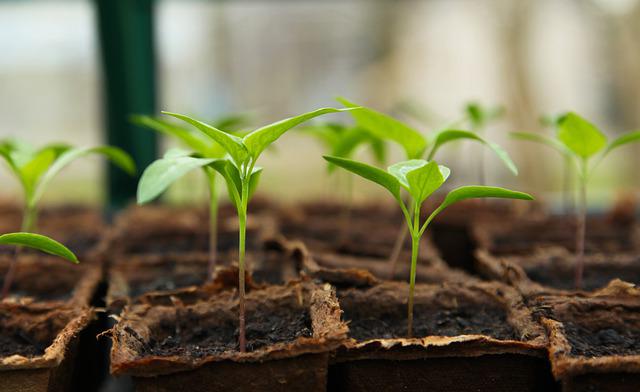 Set Up Groups or Masses of Plants
Landscape designers often use masses or groups of plants to make a big impression. When planning something big, like a whole landscape, one small plant isn't enough to make a difference. However, your landscape will stand out if you put 3, 5, or even 7 of the same plant together in a mass or group.
Repetition is also a great way to give your landscape more unity and flow. So, don't be afraid to put more than one of the same plants in your garden. Pick a plant that makes you feel good. If you like that one plant, you'll like a group of them even more.
Make Certain Areas of Your Garden Unseen
This is a super ninja design trick that you can easily implement in your garden at home! Non-designers may have difficulty visualizing this (more on this later). Remember that obscuring portions of your landscape is more visually stimulating than revealing them ultimately.
A few important things happen when you keep parts of your garden out of sight:
It makes you want to find out more. A part of our brain's wiring makes us constantly "wonder" what the future holds.
It makes a room appear larger, making it appear more spacious. Since we can't see from the front to the back, our brains believe the space is much larger than it is.
There's an added layer of security. Your yard will feel cozier and more private if you hide parts of the landscape from view.
Do Some Research
Before designing a new garden:
Spend some time researching existing ideas.
Wait until you're super inspired and know exactly what "type" of thing you want to build or plant.
Go searching in the interwebs for inspiration that matches your style and needs.
Go ahead, take at least an hour looking through Pinterest boards dedicated just to gardening! You'll be dazzled by all the beautiful dreamy gardens out there. Focus on a few specific plants, perhaps ones you'd like to research more. Find several images of them and try drawing from those photos in your garden design. Craft is all about inspiration anyway. Why not start with the inspirations?
Keep Your Color Scheme Consistent
For many people, choosing plants based solely on their attractiveness is a tempting mistake to make when planning a landscape. As garden designers, you know we will resist that urge today.
Color has a profound effect on our moods and perception of the world. Colors have a way of evoking different feelings in people. This is something to keep in mind when picking out colors for your garden. You don't have to worry about picking the "right" colors. A whole post on color schemes explains how to do it correctly and several examples you can copy into your landscape.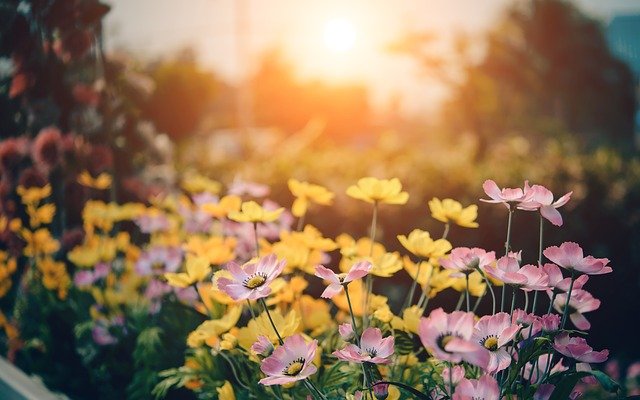 Plants in Multiple Layers
For this look, here are a few helpful hints:
Include a wide variety of plants in your landscape: The best way to create a layered landscape is to use a variety of plants, trees, shrubs, grasses, vines, groundcovers, and even bulbs. You can find out more about my Garden Pyramid by visiting it.
It's important that you know the mature size of your plants and leaves enough room for each one.
To achieve a layered appearance, use a mix of tall, medium, and low-growing plants.
Your garden beds should be much more profound than you think. In most residential landscapes, the foundation plantings are between 3 and 4 feet deep, which is typical. Extend your beds to 6 or 12 feet if you can!! This will give your room a layered look.
Incorporate Balance
Real or perceived, balance is a state of equilibrium. Symmetrical and asymmetrical landscapes have traditionally been thought of as two distinct types of landscapes: symmetrical one, and the other that is non-symmetrical.
An axis of identical plantings on either side of a central columnar tree and birdbath establishes the symmetry.
Larger shrubs on the right have roughly equal mass to three smaller ones, but they are asymmetrical in their mass.
Symmetry can be used in various ways, not just in the context of formal design. The eye always stops and rests at the center point of a long, narrow composition and often stops there first before scanning it in any direction. A continuous scan cannot be performed because of this. Symmetry can also be used in theme gardens, such as Colonial or Italian Renaissance gardens, where appropriate.
On the other hand, asymmetrical presentation is more common and is generally considered more informal than symmetrical presentation. Creating a symmetrical garden design requires careful planning to ensure that the plantings are evenly spaced. It's impossible to achieve landscape balance if you've designed your yard so that all of the planting space is on one side of the yard and all of the lawn is on the other.
Asymmetry and symmetry aren't the only ways to think about balance. Each of these elements must be in harmony with one another as well.
Play with Texture
You can use plant texture as a secret weapon when designing a landscape that you want to look professional. Designing a home landscape without using texture is a huge mistake.
There's no doubt that many home gardeners rely too heavily on the color of their blooming flowers. The texture is your best friend in this situation. Your garden beds will be more interesting and beautiful even if they aren't blooming by putting plants with different textures.
When selecting a texture, it's a good rule of thumb to pair two opposite textures together. You should never mix a large, bold plant with a small, delicate one. A plant with shiny dark leaves should be paired with a matte plant of a different color. Make your home landscape more interesting by introducing texture with this simple step.
Choose Hardscape that Complements
Choose your hardscaping materials based on the final look you want to achieve. The more bumpy and uneven your landscape material is, the more naturalistic or cottage-like your style will appear. Traditional and modern/contemporary garden styles benefit from smooth and sleek hardscape materials in defined patterns.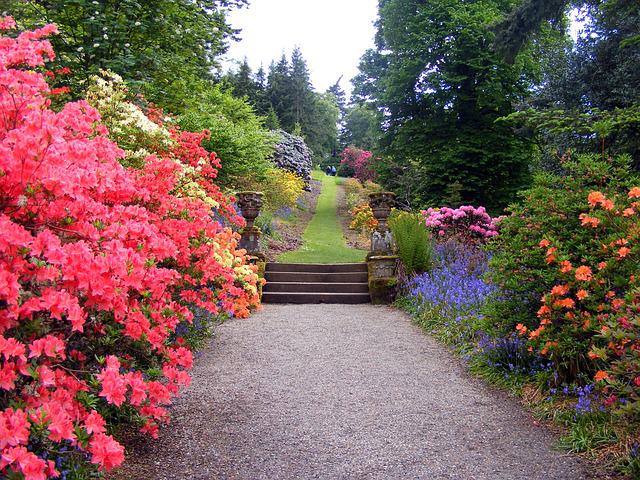 Choose Flowers that Bloom Every Season
Making a landscape that works for all four seasons isn't a rule of garden design, but it should be. When making a landscape that looks professional, you should choose interesting plants at different times of the year.
Making seasonal flower and plant groupings is easy to add interest to your landscape throughout the year. The idea behind this is to group plants that bloom simultaneously or in a certain order (one after another).
A four-season landscape doesn't mean that every part of it needs to be in bloom all year long. Each season will have its highs and lows, which will move people's attention from one part of your garden to another.
Plants that are interesting in more than one season get extra points. Because I have a small yard, these are always my first choices. Every plant in my small garden has to prove it deserves to be there. If a plant is attractive in the spring and the spring, summer, and fall, then it deserves to be there.
Reference:
Fedele, A. (2021, March 13). Garden Design for Non-Designers – Principles for a Great Home Landscape. Pretty Purple Door; www.prettypurpledoor.com. https://www.prettypurpledoor.com/garden-design-principles/
Gaviller, S. (2012, September 25). Balance in Landscape Design – Not Another Gardening Blog. Not Another Gardening Blog; notanothergardeningblog.com. https://notanothergardeningblog.com/tag/balance-in-landscape-design/