Garden Design Tips — A Simple Guide for Beginners!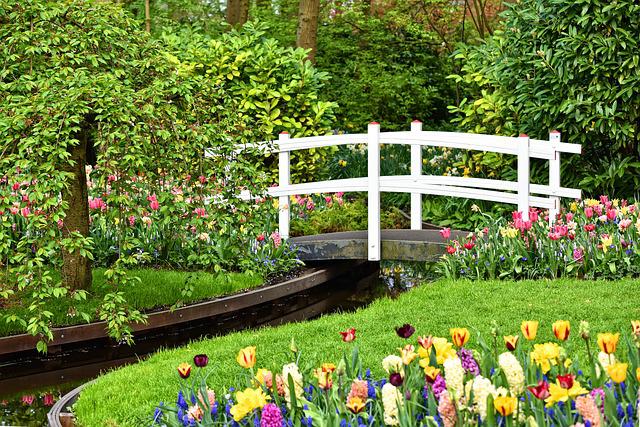 Have you always wanted to get into gardening but didn't know where to start? Look no further! This post will provide you with a simple guide to help you design and grow your very own garden. So whether you're a beginner or a seasoned gardener, we hope you find this post helpful. Let's begin!
Tips For Designing Your Residential Garden
1. Consider Existing Site Condition
The first step to planning a new garden is identifying the site conditions. Once you have this information, you can design your space with function rather than aesthetics.
Observe the sun and the wind. With so much afternoon sun, dinnertime in August may be unbearably hot on the west side of the house. An unexpected gust of wind will put out a fire pit. Those are beginner landscaping mistakes. Your design should consider the effects of the sun and wind throughout the year.
2. Analyze Your Pre-Existing Garden
North-facing Gardens: These have shade for most of the day, making shade garden plants look their best.
South-facing Gardens: you will get plenty of sun, so go crazy with Mediterranean plants and keep your herb garden looking good.
West-facing Gardens: Enjoy morning shade and afternoon sun until dusk. Flowers like roses and tulips are hardy and add color to the garden.
East-facing Gardens: benefit from morning sun and evening shade, allowing you to plant shade-loving but flowering plants.
3. Make a Planting Strategy
Selecting a planting strategy is like making a recipe – first, decide what you want to make, then work out the ingredients. What kind of garden do you have? The surface area and width often determine your perfect combination, making for minimal maintenance, but some plants are great when combined with others.
For example, golf courses can be planted as grass or meadows in south-facing gardens. In west-facing homes, many flower borders grow very well together.
Some plants are temperature sensitive and thrive just outside your frost threshold in a Mediterranean garden or container. Try growing artfully aged trees, hedging, palms, or succulents as they remove heat from the soil, keeping it cool longer. Seasonal plantings can change the color and feel of your garden throughout the year. Environmental wise, you can choose native plants to plant as they are home to wildlife and less maintenance.
4. Trees
Mature trees are an excellent place to start when designing a landscape. Shade sails, hammocks, pendant lights, and other hanging decorations can all be attached to them for additional functionality.
If you live near a busy road, trees can also serve as a barrier to block out an unappealing view or filter out the noise and air pollution. In addition to providing pollen and nesting sites for birds, trees also help the environment by oxidizing carbon dioxide in the atmosphere.
Multi-stem trees are becoming increasingly popular for creating an architectural showpiece with elegant canopies that lend themselves to layered underplanting or make a striking structural statement when planted exclusively. Trees with multiple limbs and soft planting create an ethereal woodland environment.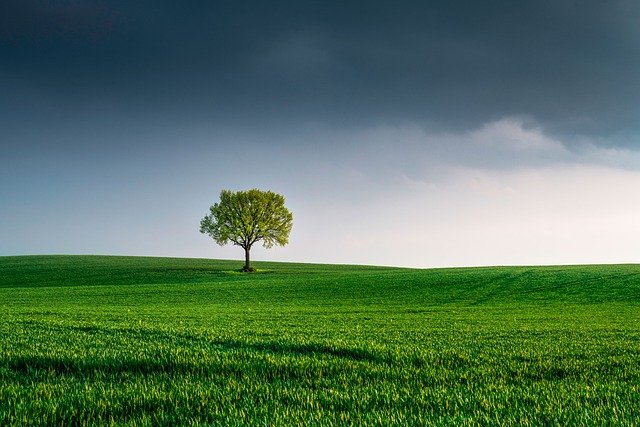 5. Intricately Designed Paving
Garden design can be strongly directed by how your paving and how it is laid are colored, styled, and laid down. For a French country look, use a random pattern of grey or white stone; for a sleek and modern scheme, use a regular pattern of black or silver paving; and use a mixed pattern of golden stone for an English country theme.
6. Plan with Varying Levels
Bordering your garden borders with steps is one of the best ways to create a sense of depth. The variety and different levels will provide exciting views within the household and create amenity spaces for sitting or gardening purposes. Include turning points that lead people through recesses between areas to increase interest and enhance pathways between flowering beds.
Do you have a garden that is spread out over different levels? There are many ways to make your lawn look like it goes from one area to the next, such as allowing the flow from one space to the next.
If you have an uneven or sloped garden, the best thing to do is to put the decking down. It's a cheap and easy way to level it out. As a result of its use, a decked area in a garden usually has to be able to deal with a lot of people walking on it.
Millboard's composite decking boards are environmentally friendly, anti-slip, and maintenance-free. They're made of polyurethane and a mineral blend, and they look and feel like natural wood without the work. This wood-free decking has a non-porous outer layer, so it cleans itself. The rain will do the hard work for you.
7. Outdoor Furniture
When garden furniture is properly designed, it can distinguish between uncomfortable surroundings and a comfortable setting. Suppose your garden furniture is lightweight but also completely functional. In that case, people will not only like to use them, but they'll be drawn into spending hours upon hours relaxing while enjoying their new seating arrangements.
Soft white chairs are often perceived as more elegant than other colors because of their clean look that fits most gardens. However, if you've already achieved the right color for your garden, it might be best to keep it simple and go with a more neutral one.
It's worth the money to buy a long-lasting set of garden furniture. Allow enough space for everyone to sit comfortably and pull out of their chair without running into anything. If you plan on having a large group, make sure there is sufficient space to walk around the table.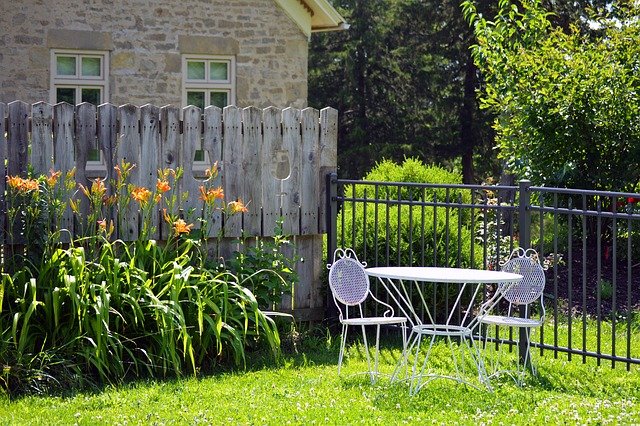 8. Screening and Zoning
The ideal small garden has a separate space for each of its functions. For example, one area could be devoted to everyday tasks such as gardening and entertaining. Another may contain lawn furniture where residents can play games or relax on the weekends.
Use screening materials to create compartments in the garden when necessary. The high walls are another useful tool that you should strive to use more often. They are strong, weather-resistant materials that can be built with your own hands to divide together a part of a garden. Shadow softens the hard edges and contributes immensely to living well in a small space.
9. Bring Your Ornaments Into Play
If your current small garden lacks as they may be boring, a surefire way to liven up the place is by displaying ornaments. Be creative and try bringing in some things you like most despite their size that can fit within the space offered for them. If you enjoy the sound of running water in your garden but do not wish to install a fountain, consider installing a simple stone trough and water spout.
10. Vertical Garden
Growing plants vertically is the perfect solution if you wish to stretch yourself further in your garden from small containers. You will have enough space for rows of trees or herbs.
Vertical gardens offer large areas that are very useful for many different aspects of gardening, such as developing pickles and maintaining a privacy fence that runs around the entire landscape, swimming pool, etc. They provide covered spaces that can be used both inside one's house and in the garden at a small cost.
This option is not widely used because it has limited space in most homes, but once you have one built, you would be glad to create more horizontally. There are downsides that may come with this gardening method, such as having large roots toward ground level, too many plants for their own soil's support, etc. Creating a vertical garden does not always need to mean an expensive process.
11. Lighting
Lighting can transform your outdoor space into a luxurious haven of tranquility. Reflected light and well-placed spotlights allow the garden to have multiple lighting effects, from blues to reds and whites, making it ideal for nighttime parties and intimate dinners under the moonlight.
It's crucial to find a lighting system that works for you, no matter what your budget or whether it takes up an area on outdoor walls or not. A good option might be solar light rail systems using LED lights, which do not require electricity but can still provide security and some privacy from neighbors. You must make sure that sufficient natural light penetrates your garden to be possible.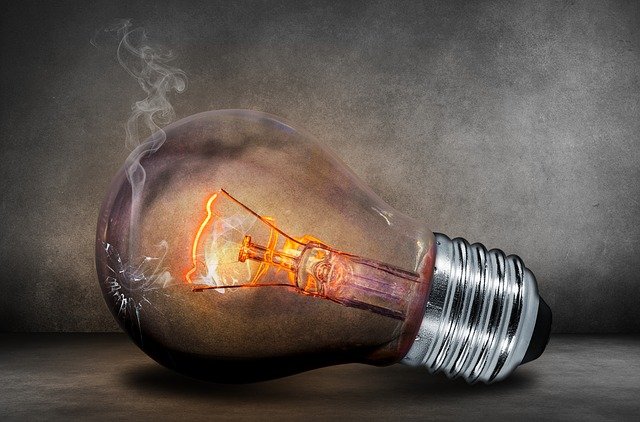 12. A Family Garden
Landscaping a family garden to serve the needs of all members is possible with a bit of creativity. Try garden design so that both children and adults can enjoy the space.
Two moon benches tucked into a living wall create a playful face for the garden, while monkey bars form a pergola for swings and slides to be attached. Long-stem bamboo canopies create a "ceiling" that draws the eye upwards, creating a more personal and intimate ambiance than would otherwise be possible.
13. Consider Wildlife
Wildlife can significantly benefit a garden by helping the plants to adapt and flourish. Try designing your landscaping unit to house lots of wildlife, each with its habitat (even if some remain decorative ). 
Using native trees is preferable as they can help enrich soil quality with nitrogen-fixing shrubbery along their trunks, spilling over into smaller landscape units like terraces. Herbivores will treat this foliage as a treat, and the plants will benefit in the end, with more nutritious fruit yielded. Aromatic bushes like catnip ( Nepeta spp .) and lavender can also help attract wild predators.
14. Identify a Focal Point
Creating a focal point or series of focal points in your garden is a simple principle. That could be a sculpture, a tree, or a grouping of shrubs. Let the design guide your gaze around the scene, Lipanovich advises.
15. Scale and Pace
Scale and pacing are the most challenging landscape design principles for beginners. Tall plants will all be present against a building or at the back of a flowerbed, and paths lead people through the space. Lipanovich stresses the importance of balancing repetition and new elements. Repetition creates cohesion, but it should not be monotonous. A few new elements are better than a lot of them.
16. Consider the Primary Landscape Design Elements and Principles
Your planning should be guided by landscape design fundamentals such as balance, unity, scale, simplicity, sequence, variety, and emphasis.'
17. Plant in Groups
After you strategically align trees and shrubs, it's good to group plants in clusters for added cohesion. This is known as grouping plantings or planting cascades.'
Plant in odd-numbered groups rather than even-numbered groupings to provide interest to the garden, and scatter some same-species groups throughout. Color contrast will be enhanced by using a large number of different hues. Plant tall-growing flowers at the back (or in the middle for island gardens) and low-growing flowers in the front, just as you would with borders.
18. Symmetry and Asymmetry in Design
Symmetry is the most prevalent informal garden and is easily recognized. Geometric forms that are clearly defined mirror one another in a precise order, creating a sense of stability and control. It frequently works best in large gardens with picturesque settings, demonstrating the human capacity to shape and order nature by structuring its wild forms.