Flowers Like Dahlias: 10 Beautiful Varieties of Dahlia-like Flowers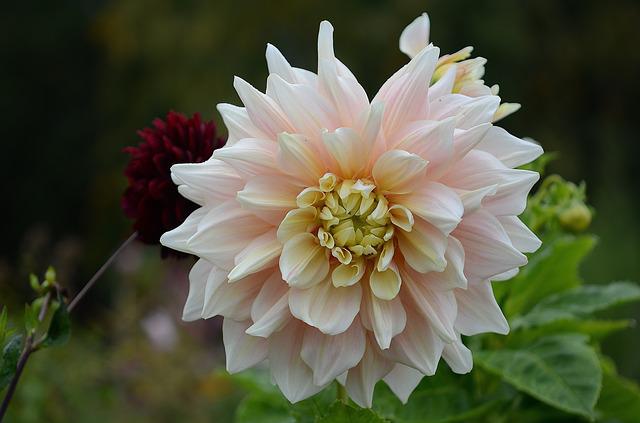 If you're looking for a beautiful and exotic flower to add color to your garden or home, you should check out the dahlia-like flowers. These beauties come in various colors and shapes and will add a special touch to any space. Here are ten beautiful dahlia-like flowers to choose the perfect one for your garden or home.
10 Beautiful Varieties of Dahlia-like Flowers
African Daisy 4D Series
Osteospermum '4D Series'
The flowers of the 4D series of African daisy cultivars are distinctive because they resemble collarette dahlias. Color schemes as subtle as these are a welcome addition to any garden. The verdant foliage complements the long-lasting floral arrangement. Beautiful and low-maintenance, these African daisies bloom continuously from spring to fall. In contrast to many dahlias, they also thrive in containers and window boxes.
Asters
Aster amellus
Aster amellus, the many-bloom aster, is a perennial typically growing to 26 inches tall. Its large star-shaped flowers are yellow with pale green centers and can be up to three inches wide. These flowers are borne in late spring and into early summer and make a beautiful show when paired with other perennials or shrubs in your garden. Like dahlias, asters thrive in USDA plant hardiness zones 3-8 and produce their best blooms in the middle of summer and late fall.
Chrysanthemum
Chrysanthemum indicum 
It's also called mum and is recognizable by its multi-layered blooms of brightly colored florets in shades of white, bronze, pink, yellow rust, lavender, and purple. It's easy to see how this lush flower could be mistaken for a dahlia because of its similar appearance. The mum, like the dahlia, is a fast-grower that bears fall flowers and thrives in full sun.
Coreopsis
Coreopsis spp.
The coreopsis family is home to many beautiful flowers that resemble dahlias. These plants are easy to grow, and their long blooming period creates a wonderful sense of seasonality in your garden. Coreopsis varieties come in many colors and styles, including single, double, podded, dwarf variegated forms and traditional tall daisy-like blossoms. Just like dahlias, these blossoms thrive in bright light and porous soil.
Cosmos
Cosmos bipinnatus
This bulb grows 6-12 inches tall and bears clusters of bright yellow flowers throughout the summer. The Cosmos is a great garden filler because it doesn't require much care and has a long life span. From summer into fall, cosmos flowers come in a rainbow of colors, from white to yellow to pink, magenta to orange to red to brown. Cosmos reach a maximum height of around 6 feet, making them nearly as tall as the dahlia but not quite.
Double Anemones
Anemone Coronaria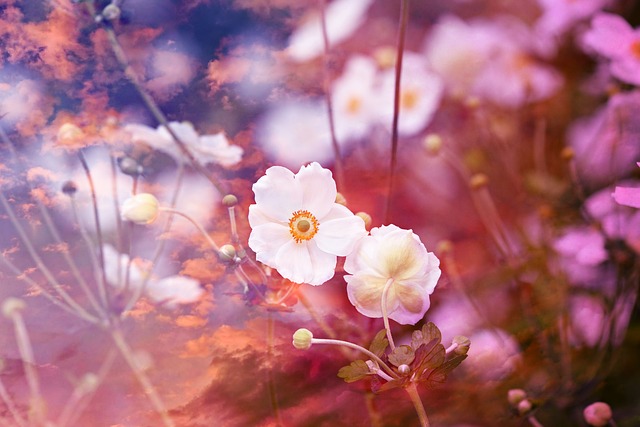 Many species of double anemone have flowers that resemble dahlias. The most well-known and easy-to-grow of these anemones is the Nemophila actinophylla. This plant reaches 3 feet in height, has nodding flowers that are eventually covered by a dome of sticky discs, and bears double blooms with bright yellow petals surrounding a Stamens disc. Other species of double anemone include Agyrium nemorale, which typically grows taller at 4-6 feet and has more elongated flowers than N.actinophylla.
Gerbera Daisy
Gerbera jamesonii
All have petals divided into many lobes, their colors vary greatly, and they are all grown as annual plants. The Gerbera Daisy is perhaps most notable for its brightly-colored bracts and star-like flowers. The gerbera daisy flower is known for its brightly colored petals and daisy-like form. The gerbera, like the dahlia, looks beautiful when cut and comes in many colors. Their single-layered flowers sit atop sturdy, round stems and are a visual standout.
Mexican Marigold
Tagetes erecta
The marigold, a pompon, glows in vibrant shades of yellow and orange, evoking the dahlia's signature palette. There are many kinds of flowers, like dahlias, and they all have some features in common. All flowers share a colorful array of petals and stamen and an intoxicating fragrance that often draws pollinating insects near. Beyond their appearances, each flower possesses unique qualities that set it apart. Mexican Marigold is one such example; this perennial has bright yellow petals and distinctive white centers on the blooms' stalks.
Peony
Paeonia officinalis
Dahlias and peonies are both popular flowers for gardens and floral arrangements. Peonies come in a wider range of colors than dahlias, including soft whites and pinks, reds, rich corals, and even purples. Peonies are hardy in climate zones 3-9 and originated in Europe and Asia. Unlike the dahlia, it prefers some rooting time in the fall before its growing season begins. Peony flowers, which only grow a few feet tall, are highly prized for their beauty and are used in gardens and flower arrangements in much the same way that dahlias are.
Zinnia
Zinnia elegant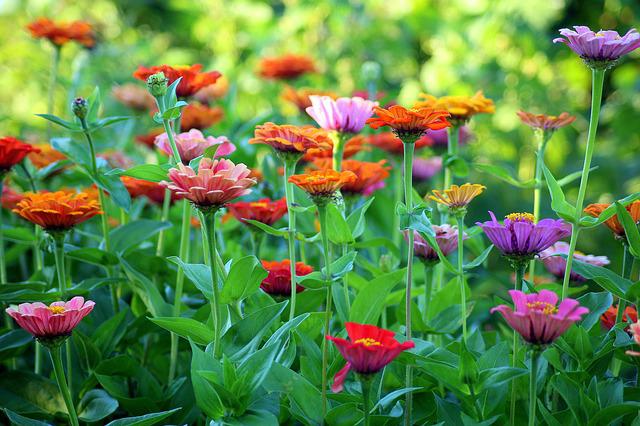 Zinnias are a newer flower in the gardening world and can be found in many colors, including shades of pink, yellow, white, and red. Dahlia and Zinnia are both popular garden flowers, but they have distinct differences in appearance. While both have similar shapes, Dahlia has larger, more complex blooms than Zinnia. They grow in compact clumps and are hardy in zones 3-9. Like peonies, zinnias prefer to have their roots fallow before they start growing; this way, they get a head start on blooming. Zinnia flowers often have interesting shapes – such as hearts or starbursts – that make them stand out. Like dahlias, zinnias can tolerate some frost and continue to bloom in the full sun.