Does Dahlia Attract Butterflies? Know What Dahlia Varieties that Bring in Butterflies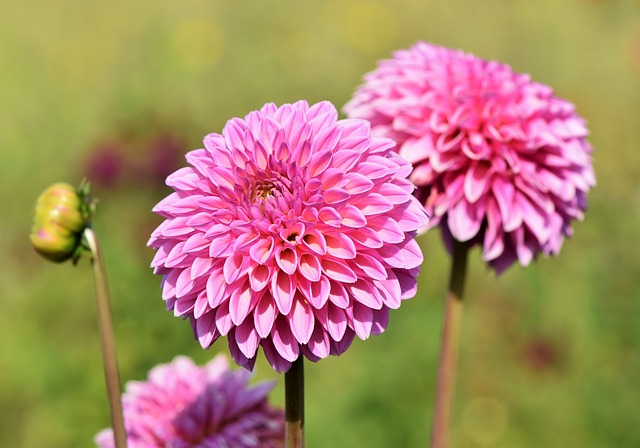 Dahlias do attract butterflies! This beautiful flower has various colors and varieties, so there are likely certain types of butterflies that specifically like dahlias. You may be attracting them to your dahlia plants by providing nectar and pollen for these insects. The lovely blooms may also attract bees – which will help pollinate your flowers. If you have a single dahlia plant in your garden and want to encourage more insects to visit it, try planting different kinds of flowers around the perimeter of the dahlia.
If you're looking for an all-inclusive plan to get your garden buzzing with life and add some biodiversity, then consider enlisting the help of a professional pollinator service. These services offer everything from installing bird feeders to creating butterfly gardens. They will know which plants attract specific insect species and can provide recommendations accordingly.
The Relationship of Dahlia and the Butterflies
Dahlias are beautiful flowers that can bring beauty and vibrancy to any garden, but they might be at their best when paired with butterflies. Dahlias attract butterflies by emitting an odor similar to the caterpillar food items that these insects feed on. As a result, dahlias help feed butterfly populations in your garden and promote pollination.
Pollinators favor single-flowered dahlias with an abundant number of stamens. These varieties have open centers, making pollen easily accessible, so pollinators will not have to dig for their food. On their way south in September and October, monarch butterflies adore them, and we always have a few stops by to visit ours.
Due to the shape and style of their parts, fully double flowers are typically less attractive to pollinators. Their heaps and heaps of petals may be something we adore, but they are a nuisance to our fluttering friends, who will be less enticed to visit for a snack.
Furthermore, many people believe that dahlia gardens are also conducive to spiritual growth because of the positive energy exhibited by the flowers and butterflies. Whether you're looking for a tranquil setting to relax or want to feel more connected to nature, adding dahlias into your landscaping will surely enjoy all the benefits!
Dahlia Varieties that Bring in Butterflies
Even though not every dahlia will be a hit, these beautiful types are favorites among butterflies and other pollinators of all shapes and sizes.
Dahlia 'Dracula'
Dahlia 'Dracula' is a deciduous dahlia with bright magenta blooms sure to turn heads. This variety grows up to 18 inches in height and boasts long petals that curl inward at the edges. The flowers attract butterflies thanks to the nectar and pollen content and their pretty colors.
Dahlia 'Gallery La Tour'
Dahlias with longer petals and intricate, detailed blooms are sure to please even the most discerning butterfly. 'Gallery La Tour' is a deciduous dahlia that grows up to 24 inches in height with striking lavender-pink blooms framed by lush green leaves. This double-bloomer is different because it has a clear reproductive center highlighted by yellow petals. This makes it easy for pollinators to find and draws them in.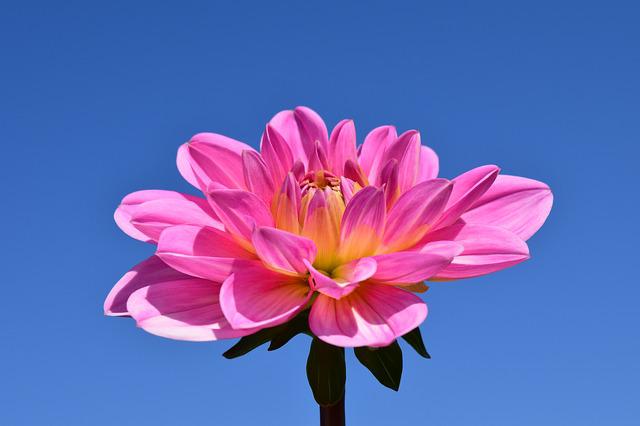 Dahlia 'Happy Single Romeo'
As deep and dark red as Romeo's heart, Your Dahlia 'Happy Single Romeo' is sure to catch Juliet's eye with its single row of ruby-red florets surrounding a dark center eye topped with a golden crown. This dahlia's velvety blooms will grow 10cm in diameter, and the neat circle of rich red petals will look amazing against the almost black foliage. This perennial that loses its leaves will add a lot of color to your borders or containers from early summer until the first frost. Pollinators will also love the nectar-filled flowers, and 'Happy Single Romeo' is a beautiful cut flower. Don't forget to cut off the spent flowers to keep the plant blooming almost constantly. 'Happy Single Romeo' will grow to be 80 cm tall and 60 cm wide when it's fully grown.
Dahlia 'Taxi Driver'
This eye-catching dahlia is reminiscent of the New York City taxis that drivers love. The soft shades of the yellow lure in pollinators, while the variegated leaves provide a bit of variety. The light color of this single-flowered variety stands out against the dark green foliage, and the reddish center of the flower gives butterflies a target to land on. This dahlia grows 25 cm tall and 30 cm wide, making it perfect for smaller spaces or containers. Cut off the spent flowers to keep this dahlia blooming all season long!