Do Magnolia Flowers Have A Scent?
Of course! Magnolia has a sweet floral scent with a fruity undertone. Some have even compared the scent to that of champagne. The aromatherapy community loves this oil for its refreshing yet calming properties. Similar to what you'd find in a Chinese health spa in terms of tranquility and well-being. Their scents can range from sweet candy to spicy verbena to tart lemon to citrus honey. They can also smell like dusty violets. Magnolia's citrus or lemony scent is the most common way to describe it. Aromatic twigs and branches with lemon overtones are also found in some species.
What Is Magnolia Scent Good For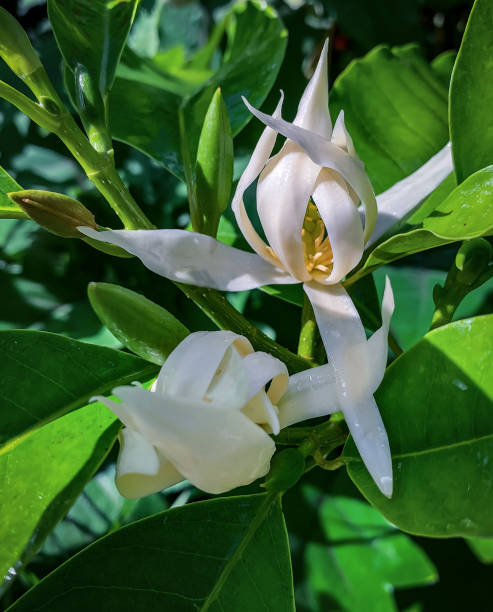 Aromatherapy
Aromatherapists have been using magnolia for centuries. Even in China and parts of Southeast Asia, where the plant can be found in abundance Magnolia's calming scent fills the air when released into the atmosphere as a diffuser. It instills a sense of health and vitality by relieving stress-related tension, lowering anxiety, and easing depression.
Magnolia's high linalool content makes it a mild sedative. It fights against insomnia and ensures a good night's sleep. When paired with linden blossom or lavender, magnolia is a wonderful addition to the bedroom, assisting in creating a serene sleeping environment.
Cosmetics and Perfume Making
To create an air of sweetness and delicacy, magnolia blossoms have long been used in perfumery. A French botanist, Pierre Magnol, was the inspiration for its name. Magnolia is often combined with other delicate blooms to create a full floral bouquet because of its classic floral fragrance. However, it's strong and distinctive enough to stand on its own.
The 1980s were a golden age for magnolia as a perfume ingredient, during which floral scents were a hot commodity. Brands such as Acqua di Parma, Eau D'Italie, and Yves Rocher are still making magnolia-scented perfumes today as they did decades ago. A focus on the delicate floral character of the beautiful petals. Magnolia's profile can be very similar to jasmine's, but with a nuance added by its additional floral notes, including rose and violet. It makes the fragrance have an interesting edge unlike anything else on the market today. The scent seems almost cold or crisp like one would expect a springtime flower in Japan (which magnolia mimics) to smell like. It retains more sweetness than any other floral scent. Complete with a tart, acidic undercurrent that seems to sit behind the other notes and accentuate them rather than mute them out altogether like some perfumers attempt to do in certain floral fragrances. The smell of nature surrounding you by all four seasons on many planets but least pronounced here where the flora is rare.
Therapeutics for the Skin
When applied topically, the magnolia essential oil has many benefits as other natural extracts containing Linalool. From improving overall health to addressing common skin issues. Aside from the fact that Linalool is naturally anti-inflammatory, it can be used to treat various ailments.
According to some experts, magnolia can help alleviate the pain of menstruation. Due to its anti-inflammatory properties, it reduces irritation and alleviates muscle tension. When taken orally, Magnolia is thought to be an effective and fast-acting pain reliever. At the same time, it helps alleviate the mood swings that are common during the menstrual cycle.
One of the great natural remedies for respiratory issues is Magnolia essential oil. Asthma, bronchitis, and chest infections may be relieved by inhaling steam infused with magnolia.
Fragrant Magnolia Varieties
Anise Magnolia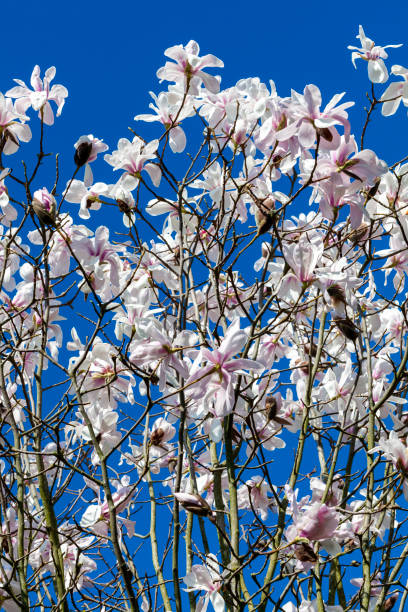 This plant is hardy in USDA zones 4-7 and has a unique scent. Sweet anise or licorice-like smells are what you'd expect from the name of this plant. The flowers are little pink as well as white. When the tree grows, it isn't very wide. When its stems are bruised or crushed, they also have a unique smell with hints of anise. When it comes to Magnolia salicifolia 'Van Veen Form,' Michael A. Dirr says it has a very good scent in his book, "Manual of Woody Landscape Plants."
Southern Magnolia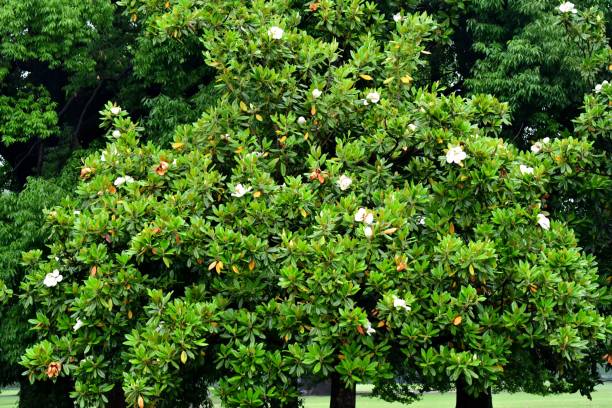 It blooms with large, lemon-scented flowers. Southern magnolia is hardy in USDA plant hardiness zones 7 through 9, and its scent is most noticeable when it blooms in late spring. A mature tree can grow 60 to 80 feet tall, with hundreds of blossoms filling the air with fragrance. As the tree produces sporadic blooms in summer and early fall, the scent may also appear late in the growing season. The cultivar "Little Gem" (Magnolia grandiflora "Little Gem") has the same lemony floral perfume and is a 30 foot tall continuously blooming tree.
Yulan Magnolia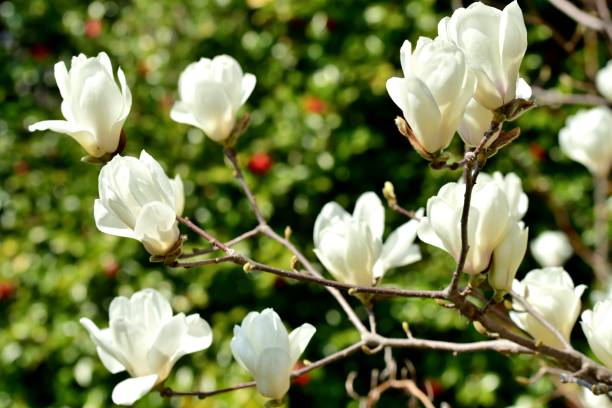 It blooms in early spring, setting off a lot of sweet, lemony-smelling flowers even in light shade. To make Yulan smell like a magnolia, it has a lot of flowers. 30 to 40 feet tall. People who like to grow Magnolia denudata (Magnolia denudata var. denudata) can get plants with flowers that are white inside and pink on the outside.