What Does Carnation Smell Like? Learn About Carnation Scent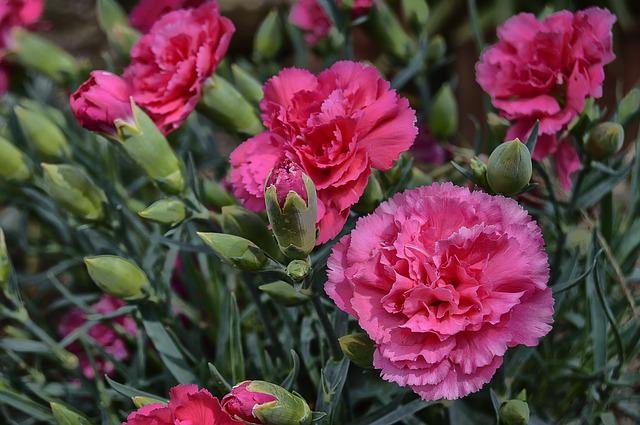 There are two basic scents of carnation: one scent is often associated with some white and red carnations. They're quite spicy, almost clove-like, while the other is fresh and sweet with no clove. This mostly occurs with pink, yellow, and occasionally white carnations. Overall, carnation smells like a mix of sweet and spicy with a hint of citrus. Some say it's overwhelmingly fragrant, while others find it light and flowery. 
The Problem with Carnation Smell
Carnations from "supermarkets" and "garage forecourts" typically smell nothing like the spicy, clove-y scent you get from burying your nose in a garden-picked bloom. It's a flower more akin to the "cottage garden pink" used in perfumery, a variety beloved by British gardeners and known as "clove pink." But only in the south of France is carnation absolutely milled from the flowers' pistils, making it a more expensive and rare perfume ingredient.
The aroma compound eugenol is abundant in this plant's chemical makeup, so it is frequently synthesized to create the scents found in perfumes rather than derived from actual plants. One kilo of "concrete" requires 500 kilograms of flowers, and only one-tenth that amount of absolute can be produced using natural ingredients.
Carnations were once very in style (during the Victorian and Edwardian eras), and if you can ever get your hands on a bottle of Caron's long-since-extinct Bellodgia, you can see why. Carnation is often relegated to a perfume's chorus rather than the focal point because of its somewhat dated, great-aunt-like image today. But this pungent, spicy flower is a mainstay of many Ambrée scents, giving the floral notes a delicious, almost nose-tingling brightness.
Carnation Perfume
Florabotanica Balenciaga
The Balenciaga Company has a very intriguing edition planned for September 2012 that is geared toward a younger audience. The new fragrance Florabotanica was developed by Balenciaga in association with Coty, Prestige, and IFF. It's cutting-edge packaging, appealing bottle, and unusual ingredients stand out for its cutting-edge packaging.
The formula was created by Olivier Polge and Jean-Christophe Herault, two perfumers from the IFF house, and includes notes of vetiver, caladium leaves, mint, carnation, and hybrid rose. The composition was intended to have a floral quality that is also very seductive, and its flowers would be not only lovely but also very dangerous.
Montale Wild Pears
Montale's Wild Pears is an Aromatic Fruity cologne for both sexes. 2011 saw the launch of Wild Pears. Pear and Bergamot are the top notes, followed by Carnation and Lily-of-the-Valley in the middle, and Vanilla, Musk, and Sandalwood in the base.
Nouvelle Etoile
Nouvelle Etoile is a woodsy, oriental fragrance for men. The composition was created by Frédéric Malle and features top notes of Bergamot, mandarin orange peel, neroli, and dark green leaves. Heart notes include jasmine and lily-of-the-valley; base notes are oakmoss, sandalwood, and vanilla extract. The top note is the carnation scent.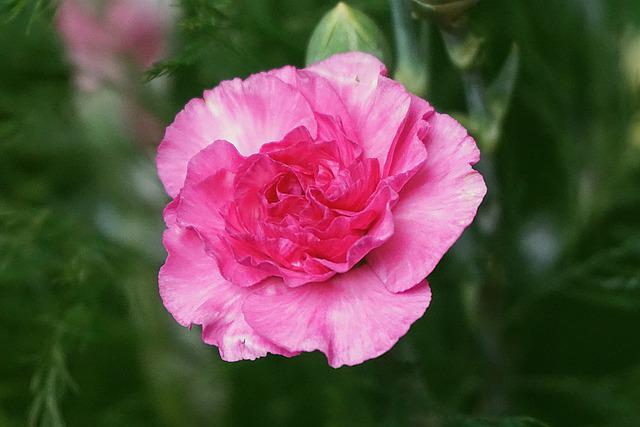 Things About Carnation
There is a long history of carnations all over the world. After roses, they are the most widely used cut flower in the US. They made their debut when they were transported from Long Island and France to the United States in 1852. Ohio adopted the red carnation in 1904 to remember the late President William McKinley.
The meanings and additional interesting information about carnations are plentiful. Give your spouse carnations, for instance, if your first anniversary is approaching. They represent love and dedication when given on this special occasion. Alternatively, perhaps you know someone whose birthday falls in January. Since carnations are the flower of January, think about giving them some.
Like many other flowers, carnations are believed to have therapeutic benefits. To treat fever, headaches, stomachaches, and to boost energy, carnation tea is brewed. Many items in the beauty sector also contain carnations. They are frequently used in moisturizers to reduce wrinkles and give the skin a supple luster.
Carnations are one of the most intriguing and adaptable flowers, as evidenced by their lengthy history.