Do Carnations Have A Scent? Digging Deeper More About Carnation Smell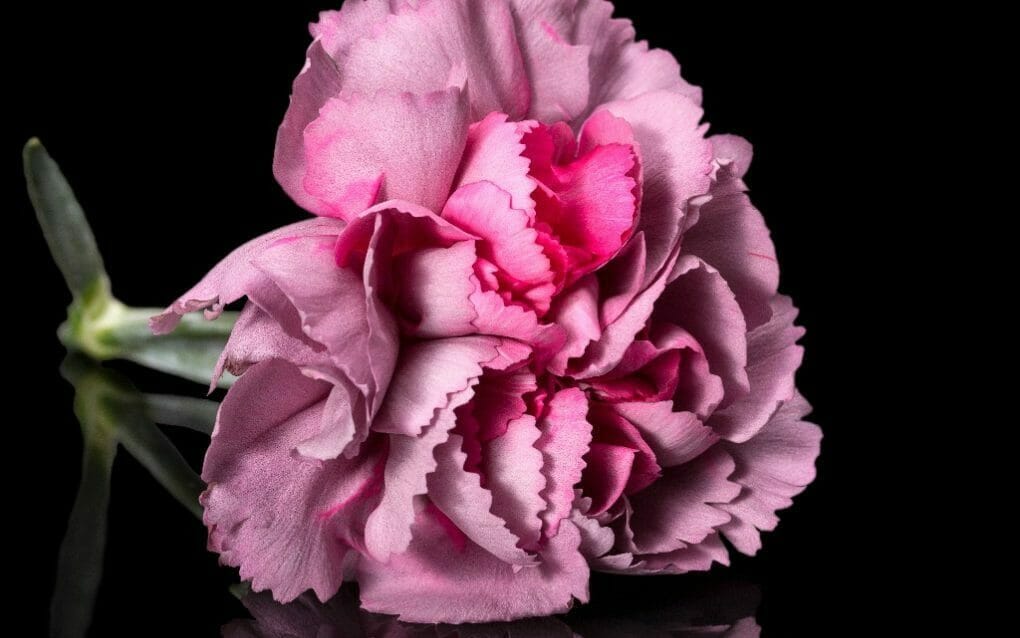 The scent of carnations is mildly balmy and spicy, reminiscent of cloves. Some people believe carnations have a smell, but it is not overpowering. Most likely, the aroma of carnation flowers comes from their essential oil content.
Digging Deeper More About Carnation Smell
According to Kyutaro Kishimoto in the Book "The Carnation Genome," although some wild Dianthus species also produce terpenoids and fatty acid derivatives as major fragrance components, the most prominent scent components of dianthus are benzenoid aromatic compounds. This gives dianthus its varied range of scents. Eugenol is commonly believed to be responsible for the spicy aroma associated with Dianthus flowers. According to our research findings, the variety of fragrances produced by wild dianthus is greater than that of carnations, and the cultivars used to produce cut and potted flowers produce fundamentally different sorts of scents. Furthermore, it was discovered that most modern cultivars for cut flowers have aromas that are not spicy and have fruity undertones produced from methyl benzoate. Additionally, following harvesting, there was a significant reduction in odorous emissions, which nearly completely stopped after a few days.
Carnation Scent History
The name dianthus comes from the Greek words di, which means Zeus, and anthos, which means flower. Together, these words imply "the flower of Zeus," underlining the significance of this plant in the religious setting of Ancient Greece. The plant is extensively recognized in Italy, specifically in Bologna, due to its association with Saint Peter. A special day is dedicated to the carnation at the end of June. During the Middle Ages, this flower was considered one of the most desirable additions to scent gardens. Carnation is essential to the cultivation of any monastic herb garden because of its long history of usage in traditional Chinese medicine, which dates back to the Han Dynasty (23-206 A.D.). In the tradition of herbal therapy practiced in Europe, carnation flowers have been recommended for treating conditions related to the neurological and cardiovascular systems. Carnation, lavender, bay leaf, and marjoram were some ingredients that went into the love potion that the Countess of Dorset in England concocted in the late 1600s. This is the use that is arguably the most noteworthy example of its history. It is a strange twist of fate that the flower associated with Dionysus, the most immoral of all the Greek gods, is believed to have curative abilities for unfaithful lovers. It is interesting to note that in many different cultures, including European and Asian ones, carnation symbolizes undying passion and faithfulness.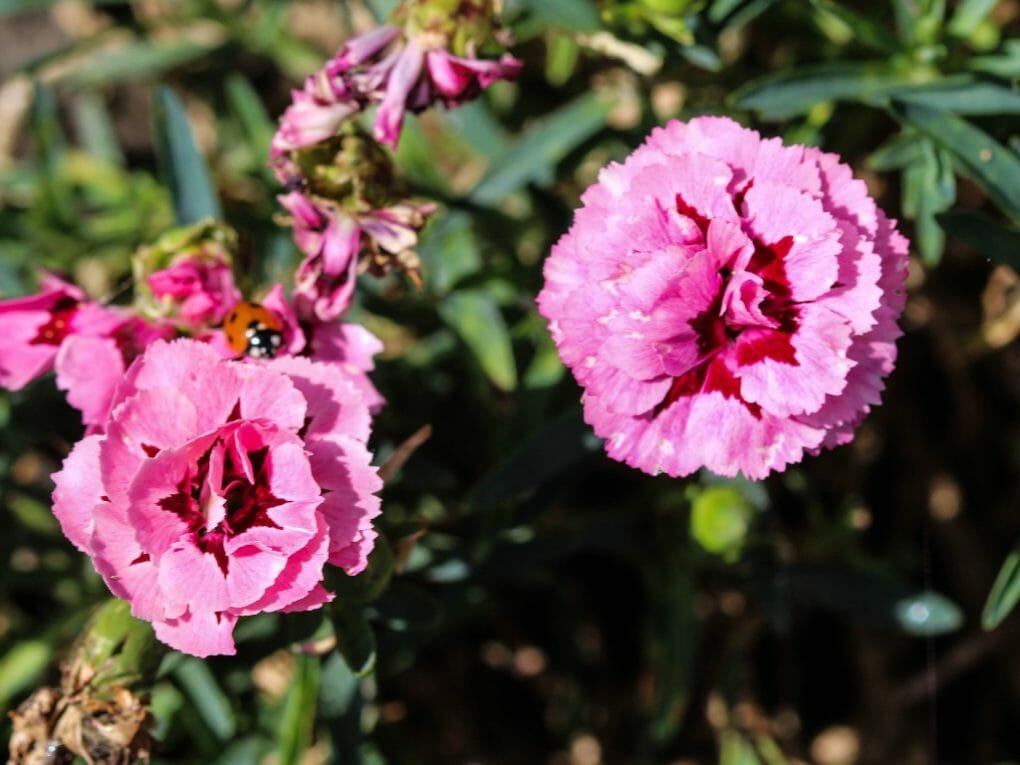 Carnations have constantly reminded me of Soviet holidays, particularly the November 7th and May 1st celebrations of the Russian Revolution and the successful Bolshevik coup d'état against the Provisional Government (also known as the October Revolution because Russia used the Julian Calendar, in which November 7th corresponded to October 25th). Both of these holidays honor the Soviet workers. Neither would be complete without some feared procession, at the end of which we, as young pioneers, would be required to hand out red carnations to the different party functionaries who were there. In addition, Krasnaya Moskva (also known as Red Moscow), a rich scent based on carnation, was used lavishly and extensively because there was not much else available then.
The flower, which is native to the region surrounding the Mediterranean Sea as well as India, reached the pinnacle of its popularity in France during the reign of Louis XIV when it was chosen to be a flower of the court there. Carnation (dianthus) aficionados organized themselves into clubs in the 19th century. Carnation fever never rose to the level of tulip mania, but the flower nonetheless had a significant following. Carnation is used in various ways in classical compositions of scents, particularly to bring a peppery warmth to floral compositions. This heritage may also be observed in fragrances, which follow a similar pattern.
On the other hand, the carnation has been regarded as archaic and unoriginal in today's society. Despite this, the single blooms, each with a corolla of dark crimson fringed petals, exude an intensely spicy odor that works brilliantly when combined with other elements of an oriental blend. When combined with a rose, it offers a peppery note that adds depth and dimension to the rose's otherwise simple, rich glow.
There is a trace quantity of essential oil in the petals of the clove pink carnation type, which is why this carnation variation is known as "clove pinks." This name alludes to the aromatic similarities between carnation and clove. Although they come from different plant families, carnations and cloves share etymological roots in Russian. The flower and the spice are both referred to by their more popular name, "gvozdika," which comes from the Slavic word "gvozd'," which refers to the nail-like shape of the clove. Both are abundant in the chemical eugenol, which is responsible for giving carnations and cloves their signature sweet and heady aroma.
Carnation absolute is extremely rare and has a potent, spicy floral scent accented with tones of delicious dark honey. It is produced primarily in France and the Netherlands. It is a combination of clove, black pepper, and the exotic sweetness of ylang-ylang, all of which, as a side note, are frequently utilized to imitate the aroma of carnations. Absolute is a material that has the consistency of a greenish jelly. It takes 500 kg of flowers to generate one hundred grams of oil. It is common practice in perfumery to use synthetic compounds such as eugenol, isoeugenol, and eugenyl acetate to highlight floral qualities and offer a scent reminiscent of cloves and carnations.
Classical Perfumes Containing Carnation
Caron Poivre and its EDT version Coup de Fouet
Caron En Avion
Caron Or et Noir
Caron Tabac Blond
Caron Fleurs de Rocaille (1933)
Guerlain Après l'Ondée
Guerlain L'Heure Bleue
Je Reviens by Worth
Givenchy L'Interdit (original)
Nina Ricci L'Air Du Temps
Schiaparelli Schocking
Estée Lauder Youth Dew
Robert Piguet Bandit
Dior Dioressence
Modern Perfumes Containing Carnation
Yves Saint Laurent Opium
Guerlain Vétiver
Maître Parfumeur et Gantier Soie Rouge
Carthusia Fiori di Capri
Mon Classique by Pascal Morabito
Lauren by Ralph Lauren
Red Door by Elizabeth Arden
Gucci No. 1
Boucheron Jaïpur Homme
Cartier Must II
Yves Saint Laurent Jazz
Molyneux Quartz
Hermès Bel Ami
Fendi Theorema
Estée Lauder Cinnabar
Estée Lauder White Linen
Estée Lauder Estée
Estée Lauder Spellbound
Guerlain Samsara
Balenciaga Cristobal
Gaultier Fragile, Dior Jules
Dior Fahrenheit
Gucci Envy for Men
Lanvin Lanvin for Men
Bvlgari Bvlgari for Men
Reference: Bown, D. 1996. Encyclopedia of Herbs and their Uses. Dorling Kindersley, London; Morris, Edwin T. 1984. Fragrance: The Story of Perfume from Cleopatra to Chanel. E.T. Morris and Co., New York, 233. Kishimoto, K. Dec 2020. The Carnation Genome