What Does Magnolia Smell Like? Facts About Magnolia Flower!
Magnolia flower offers you a variety of scents available, ranging from sweet candy to spicy verbena, tart lemon, dusty violets, and citrus honey. The most common scent is this sweet lemony floral scent. Some compared the scent of jasmine. This fragrant flower is often used in perfumes and cosmetics, and its aroma has been described as resembling that of jasmine, lily, or rose.
Magnolia flowers are typically harvested in early spring when they are in full bloom. The flowers are then dried and ground into a powder used in fragrances and soaps. The aroma of Magnolia is often regarded as gentle and relaxing, and it can be used in products that are designed to invigorate the senses.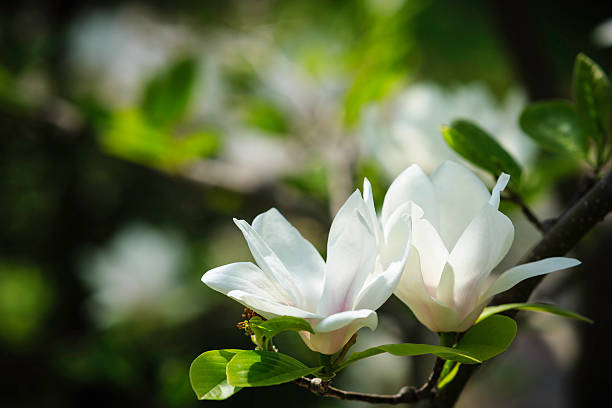 Magnolia Flower Facts
A variety of Magnolia species can be found in South Asia, the Pacific, and North America. It's one of the most widely distributed flowers on the planet. It is a member of the Magnoliaceae family of plants. Originally from East and South Asia, these flowers are now found throughout the world. These flowers grow on shrubs and have adapted to their environment over time, allowing them to survive even in harsh conditions. Flowering plants have not only adapted, but they have also produced valuable nutrients and organic compounds. It has contributed to the flower's ability to provide nutritional value to humans.
The Magnolia plant has broad, green leaves and large, white flowers with spear-shaped petals that have an enticing scent that emanates from the flowers. Flowers from the magnolia tree are the white champaca tree, white sandalwood tree, and white jade orchid tree. It's been used in traditional Chinese medicine for hundreds of years to move Qi. This vital force controls the body's organ systems. Traditional Chinese medicine practitioners believe that when qi becomes blocked or stagnant, illness results from the situation. In China, magnolia flowers are used to make a fragrant tea known as yulan. In India, magnolia blossoms are used in temple ceremonies to commemorate important life events such as births, deaths, and religious holidays. The scent of magnolia flowers is associated with renewal, growth, and the beginning of a new chapter in South Asian culture.
Benefits of Magnolia Scent
Perfumery
Magnolia flowers have a pleasant fragrance to them. Creamy sweet with a light citrus undertone, this fragrance has a creamy sweet scent (Magnolia grandiflora). In floral perfume bouquets, magnolia is a common ingredient, and several fragrances feature magnolia as a prominent ingredient.
The fragrance of magnolia flowers permeates the air. The scents are delicate and sweet, like a creamy custard. With the addition of citruses, you'll get a scent that's powerful and sweet at the same time. Naturally, magnolia perfumes with a floral twist come in a plethora of varieties. These scents are all about the flowers. They are made with a feminine flair in mind.
It's common to find an abundance of intense notes in magnolia floral perfumes. Perfumes with a vibrant aesthetic and an intoxicating floral blend characterize this collection. Magnolia is, in fact, the source of some of the world's heaviest and darkest perfumes.
For the best magnolia perfumes, there is great significance and value. Rare species are used to create the scents. Several Magnolia perfumes are available, some of which use rare, one-of-a-kind species of Virginia. Perfumes like these were developed in the 1600s.
Despite this, Magnolia perfumes have evolved into a wide range of scents in recent years. Today, many perfumes feature the pink Magnolia Campbell (considered the queen of the Magnolias) from the Himalayan mountain ranges.
Generally speaking, magnolia scents are for people who have a strong sense of self-expression. Perfume as an ingredient has been around for a long time. The magnolia perfume has a special place in the hearts of those who wear it.
Magnolia notes can help you show off your warm, sultry, and noble side. It's common to pair the delicate sound of the rose with notes that are more in tune with nature. Citrus-scented magnolia perfumes are available, as previously mentioned.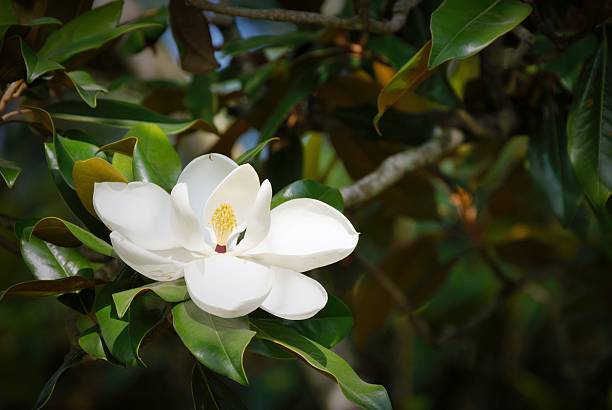 Aromatherapy
Its invigorating yet calming aroma has made it extremely popular in the field of aromatherapy. It alleviates the feeling of anxiety and depression. It also reduces stress-related tension.
Magnolia essential oil has a calming effect even at low concentrations because of the presence of linalool. Aromatherapists rely heavily on the ingredient linalool. It promotes well-being in the body. It is a wonderful soothing and calming agent when applied to the skin.
The flowers of the Southern Magnolia are used to extract Magnolia Essential Oil. There is a tropical-fruity tinge to the citrusy scent of Magnolia essential oil, which is pale to orange in color. Despite the fact that essential oils have many health benefits, caution should still be exercised when using them on humans. Products containing essential oils should not be used by women who are pregnant or nursing or by nursing women. 
People who like Magnolias are in the Magnoliaceae family. They are plants that have flowers. It has been said that the flowers and bark of magnolia plants can be used for various things. Some of which are based on traditional medicines. Others have been found out through modern research into how the flowers and bark are made. This flower has been used in Chinese medicine for a long time, but now it is used worldwide as a supplement or herbal remedy.
It can help with menstrual cramps, cancer prevention, Alzheimer's disease, respiratory issues, diabetes, weight management, and liver health. It's also said to be anti-allergenic.