What Does Peony Mean? Flower Symbolism and Meaning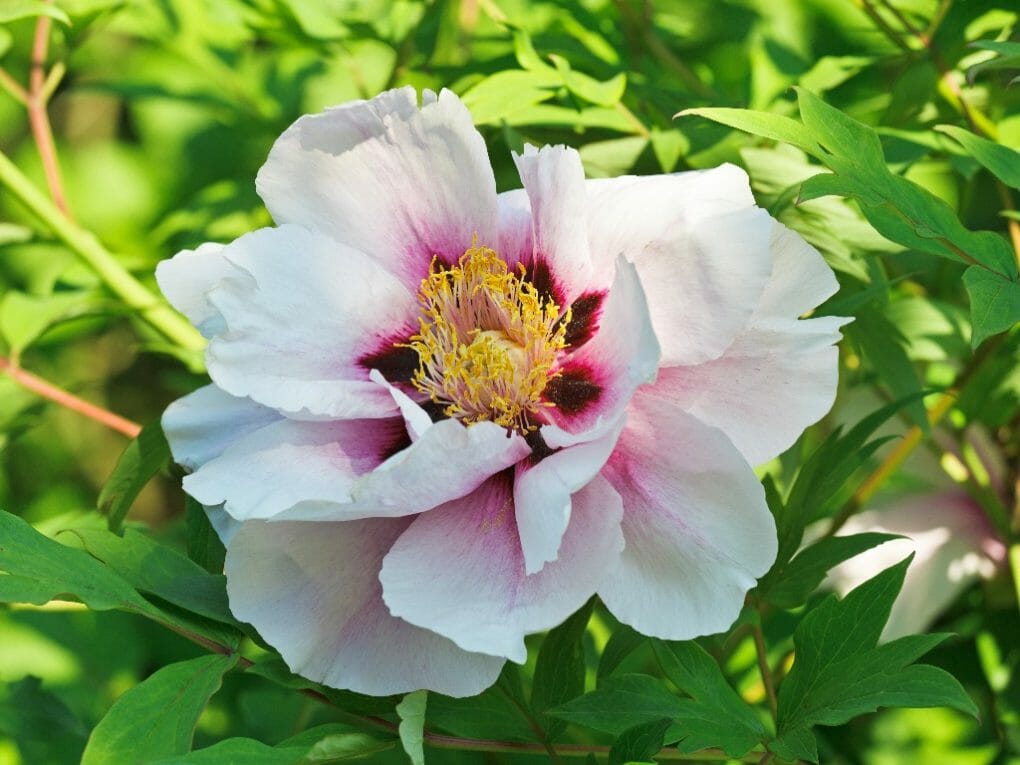 Peony flowers can signify a lot of different things depending on context. There is a wide range of hues available for peonies. The Peony flower's meaning can be used to encourage a happy marriage and symbolize honor and compassion. Peony comes from the Chinese word "Paeonia", named after Paeon, the physician of the Greek gods. In addition to symbolizing prosperity, good fortune, and happiness, the peony flower's meaning can also be used in these ways. Even the quality of being reticent can be conveyed!
In this post, we'll explore the different aspects of peony symbolism and provide some interesting facts and trivia about this popular flower.
Flower Symbolism and Meaning
Yellow Peony
Yellow peonies, like other yellow flowers, signify new beginnings and good luck. Yellow peonies are a good choice for a bunch of flowers to give to a friend who bought a house. Aside from what they stand for, these flowers will brighten up any dull spot in your home.
There are many different shades of yellow peonies, like lemon yellow, butter yellow, and golden yellow, so you have many options.
The Prairie Charm peony is an Itoh peony that has won awards and has flowers with pale or buttery yellow petals. Hints of red flares at the base of the petals make this beauty even more interesting. This type of peony has a light scent and a long vase life. If cut in the bud, it usually lasts more than a week.
Bartzella is the name of a well-known type of yellow peony. Large, semi-double, or double flowers up to 8 inches wide grow on these Itoh yellow peonies. Each Bartzella flower has a touch of scarlet in the middle to make it look better.
Bartzella peonies smell like lemons and are known for that. This beautiful flower usually lasts more than a week in a vase, just like the Prairie Charm variety.
Red Peony
A red flower, such as the renowned red rose, represents passionate love and romance. Therefore, there are a variety of red peonies from which to choose if you decide which flower to give to a loved one or special someone.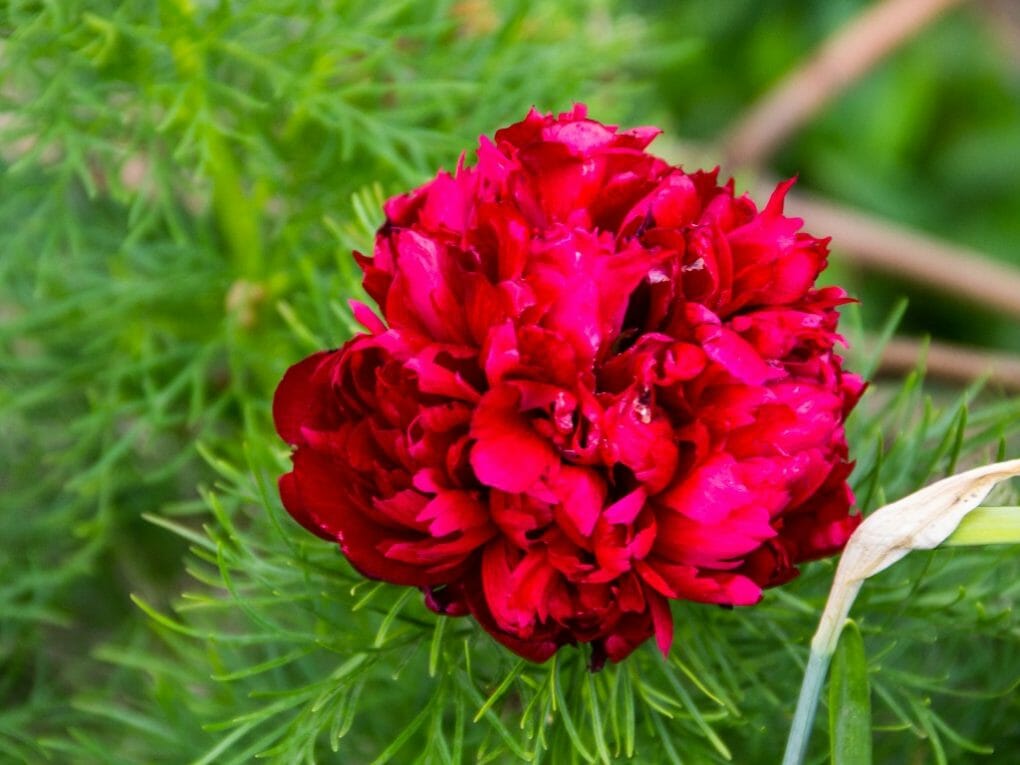 Red Robin peonies are one illustration. This peony variety has double-ruffled, brilliant red petals. Not only are these peonies visually stunning, but they also exude an irresistible fragrance.
Pink Peony
Light Pink
The shade of light pink seen on peonies is among the most frequent. Blush tones, which can be described as being pale and subdued, are commonly associated with romance, good fortune, and prosperity. You do not need to save light pink peonies for a love interest, even though they make a lovely substitute for roses when celebrating an anniversary. The radiant and delicately pink peony is also a wonderful addition to an occasional arrangement. It can be used on its own or combined with other flowers to create a bouquet that is rich in texture and full of meaning that your mother will be sure to treasure. Our arrangement, "The Peony," is a traditional and ageless bouquet suitable for any event.
Peonies in a light pink hue are a popular choice for use in bridal bouquets. They are the ideal accessory for maids of honor and bridesmaids due to the subtle splash of color they bring to the ensemble. The soft pastel tone works well with the colors typically used in wedding ceremonies in spring and summer. They are also lovely additions to the centerpieces of holiday tables at weddings that are held outside. They're not dark or dramatic, but they create a mystical atmosphere ideal for a celebration with a nature or wilderness theme.
Hot Pink
On the opposite end of the spectrum, hot pink peonies are significantly more daring, captivating, and sincere in their purpose. A single look is all it takes to convey drama and fervor with hot pink, a more intense shade than pink. Peonies with a hue like this are frequently connected to notions of enchantment, allure, and profound appreciation. Its cheery hue can convey feelings of happiness, joy, and radiance in addition to its traditional connotation as a symbol of romantic love.
Because of its adaptability, a hot pink peony is an eye-catching option for various celebrations and events. These flowers are shown in their most vibrant form in our arrangement, "The Sunburst." As the item that draws the eye inward and acts as the focal point of the setting, it is an excellent choice for a wedding centerpiece because it is both daring and attention-grabbing. It's a nice change of pace from the standard pink rose when you want to show someone how much they mean to you by showing your appreciation for the role they play in your life. Because of its association with youth, the hot pink peony is an excellent choice for the floral arrangement that will be presented to a recent high school graduate.
White Peony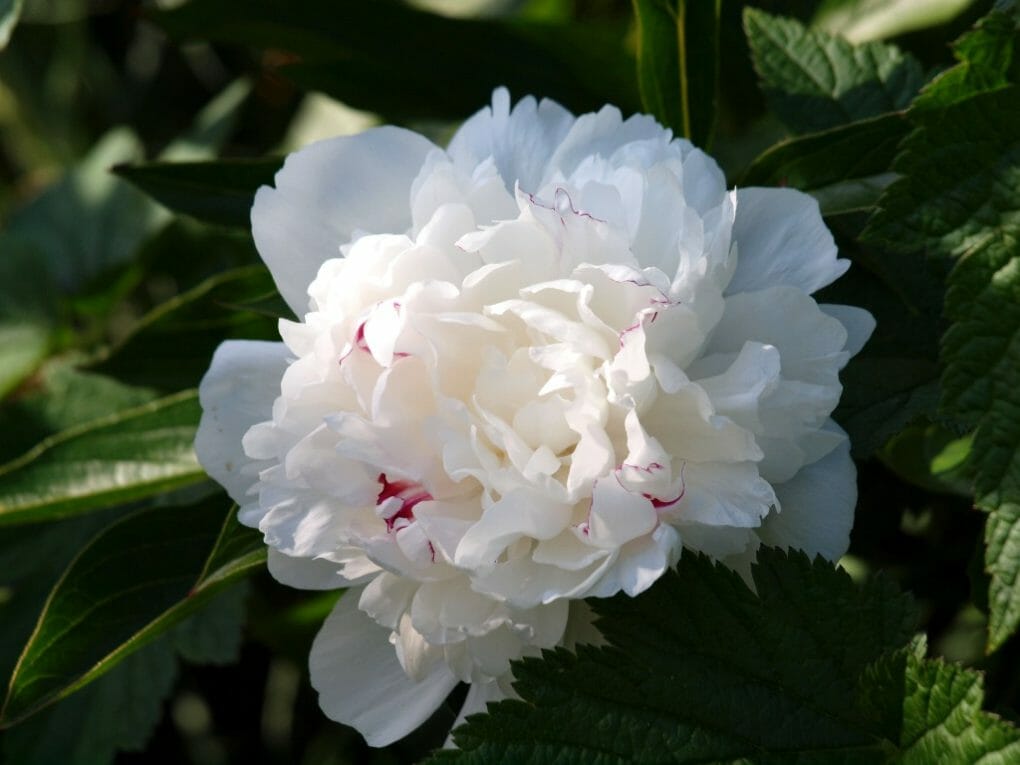 Peonies are commonly associated with beauty, but they also represent shame. Due to this, they make an excellent gift if you wish to apologize, ask for forgiveness, or state sincerely, "I made a mistake."
White peonies are also an excellent choice for wedding bouquets and floral arrangements. They look beautiful in a vase, alone or with other white flowers, as part of any flower arrangement.
White peonies symbolize remorse, timidity, and repentance. If you have done something wrong and wish to make amends, a bouquet of white peonies can help you communicate this.
White flowers are frequently used at weddings and funerals due to their association with purity and innocence.
Here are several of the most popular and widely accessible white peony varieties:
Charlie's White peonies
White Towers peonies
Bowl of Cream peonies
Festiva Maxima peonies
Bride's Dream peonies
Orange Peonies
Orange peonies represent health, hope, and longevity.
Give these flowers to someone if you want to express concern for their health or if they enjoy the color orange. In either case, the act will be greatly appreciated, and the vibrant hue of orange is certain to inspire! These orange-hued flowers will provide an optimistic glow to a hospital room or sick person's bedroom.
Purple Peonies
Purple peonies are a sign of love, admiration, and respect. It is a beautiful color that is often linked to kings and queens. Give these pretty flowers to a friend or family member you care about and want to show how much you care. Bring purple peonies to a birthday party or include them in a bouquet for an anniversary.
Blue Peonies
The blue peony symbolizes serenity, steadiness, trust, and even a little bit of mystery. In addition, they stand for integrity, bravery, and dedication. The color blue peony evokes feelings of boundlessness and expansion because it is reminiscent of the ocean and the sky. The color blue is often thought of as being one of the distinctive colors that is used to portray beauty. In addition, blue is frequently used to depict calm and relaxation. They are the perfect present to give to an old friend when you finally get the chance to catch up with them after a long time has passed. They are accustomed to receiving gifts from business partners to ensure their company's longevity. They are also presented to mark the truth in each other's relationships within a couple's partnership.