What Does Peony Smell Like? What Influences the Aroma of Peonies?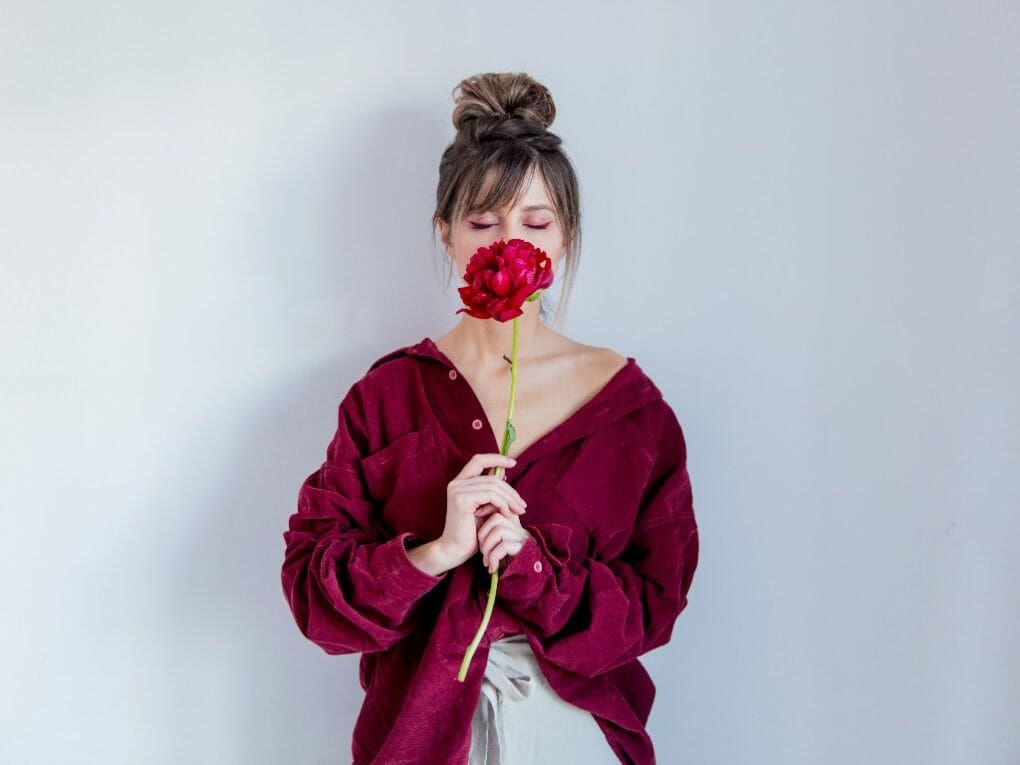 And Mother Nature has been very kind to the Paeonia genus, as many peonies also have a lovely scent. This is just one more thing you'll love about growing this great garden perennial.
Peonies can smell sweet and rosy, like roses, or citrusy and spicy. Some peonies have a strong scent that can be enjoyed from a normal viewing distance, while others have a milder scent that needs closer to the bloom to be appreciated. The smell of these peonies isn't too strong, so they might be better used inside, where they won't be too strong.
What Influences the Aroma of Peonies?
The smell changes throughout the day and may be affected by the flower's age, temperature, and humidity. When the early morning sun warms the blossoms and makes them open, they often smell the best. Later in the day, when it's hot, the volatile essential oils in flower evaporate, leaving the flower smelling less fragrant or not at all.
Most single and red peonies don't have a scent, but there are a few exceptions. The double, white, and pink peonies smell the best.
Not only do peony aromas vary based on plant genetics, but also flower shape. For instance, double-flowered peonies are more densely packed than typical peonies. According to anecdotal data, regardless of the sort of peony you intend to cultivate, the double-flowered species is always likely to emit a greater scent than its single-flowered counterpart.
Consider that peonies can alter their scent, or at least the intensity, depending on the time of day. For instance, peonies may smell stronger in the morning than in the evening. This suggests that pollinators should visit the flower early after dawn and infrequently in the evening if they wish to obtain the maximum nectar.
The weather can also have a significant impact on how peonies smell and the intensity of their aroma. A strong breeze will likely spread the plant's pollen and aroma throughout your yard. Your peonies may not appear as fragrant on a calm or sunny day with very low wind speed.
Temperature affects accompany weather impacts. Some feel that the intense sunlight that might strike peonies in the early morning helps to intensify their aroma.
Also, it is claimed that any oil created by the bloom may have evaporated in the sun by the end of the day, causing it to emit less scent. This science may apply to various flowers but is particularly evident in the peony.
Some research from gardeners suggests that specific peony colors can influence the intensity of their aroma. For instance, many feel that a pink or white peony is more likely than others to create a stronger smell. Your personal experience may differ!
The science of evaluating the scent and intensity of a plant's flower bouquet is complex. In addition, opinions may vary over what constitutes a delicately scented peony and what does not. Ultimately, what is certain is that the peony is one of the strongest-smelling flowers that can be grown.
How Soon Will My Peonies Begin To Smell?
Peonies generate nectar to draw pollinators somewhat before their petals open and release a scent, but they won't begin to create fragrance until after flowers have flowered. Growing and cultivating this plant will take a lot of patience because a single peony can take up to three years to begin blooming.
This has one unquestionable benefit—if you take good care of your peony, they may live for decades, even 50 years. Peonies may potentially live up to a century, according to some research.
Peony Fragrant Varieties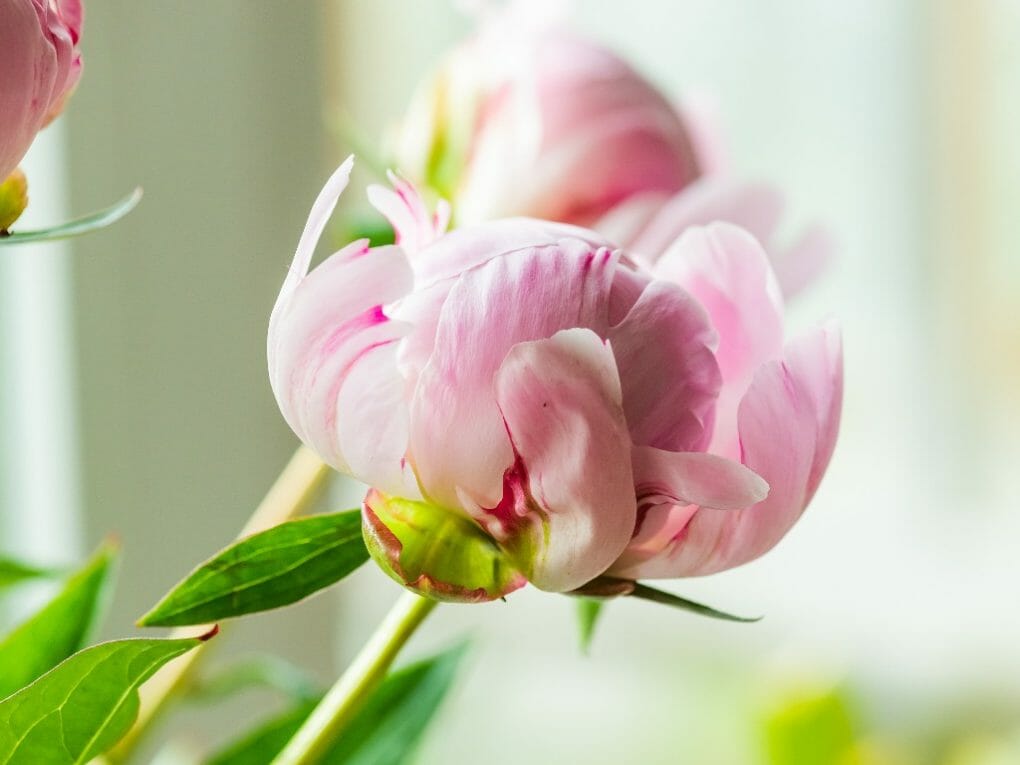 Very Fragrant Peonies
Paeonia 'Henry Bockstoce'
It is a cross between Paeonia lactiflora and Paeonia officinalis that Bockstoce made in 1955. It has huge, fully double, rose-shaped blooms that are a deep crimson color. It smells good, is perfectly shaped, and has a lot of substance. Before being sent abroad, our beautiful, prized Herbaceous Peonies were split and grown in a nursery in the Netherlands for two years. For the best flower production, the first spring, each rootstock has a different number of roots and three to five eyes.
Paeonia lactiflora 'Cora Stubbs'
This peony smells great and is very pretty when it blooms. The large Japanese form flowers have two rows of raspberry-pink petals surrounding a center full of creamy-white and pale-pink staminodes. "Corac Stubbs" is strong and has a lot of side buds so it will look good in the spring garden for a long time. A very popular peony that looks great in the garden and can be cut and brought inside.
Paeonia lactiflora 'Duchesse de Nemours'
It blooms freely and smells great. It has crown-shaped flowers and rich, creamy-white petals with just a hint of yellow. The outer petals are big and round. They surround a circle of smaller petals, topped by a crown of big, white petals that are slightly bent. They grow in large numbers on strong stems and float above beautiful green leaves. The name "Duchess de Nemours" has been well-known for more than 150 years.
Paeonia lactiflora 'Hermoine'
This peony has huge, double-petaled flowers that are a deep apple blossom pink. Hermione is a great garden plant with upright, red-spotted stems. It adds a touch of elegance and a wonderful scent to any border.
Paeonia lactiflora 'Philomele'
"Philomele" is a very pretty peony that is one of the most common. It grows medium-sized flowers that look like crowns or anemones. The large lavender-pink guard petals surround a center of amber-yellow and lavender-pink petaloid. Young plants have flowers in the shape of anemones with a flat center full of amber-yellow petals. Older plants have flowers in the shape of crowns with a central dome full of lavender-pink petals. The stems that hold the flowers are strong. "Philomele" is one of the oldest peonies. It was first sold in 1861 but has never been out of style.
Moderately Fragrant Peonies
Paeonia 'Bartzella'
Itoh Peony 'Bartzella,' which won an award, has very large, bright golden yellow, semi-double to fully double flowers 6-8 inches wide and a hint of scarlet at the center. They are born in large numbers and stand well above the leaves on strong, straight stems that don't need to be propped up. Late in the season, this peony has a lovely lemon scent.
Paeonia 'Burma Ruby'
Award-winning Peony Burma Ruby' is a well-known Hybrid Peony with huge, single, vivid red blossoms that resembles an Oriental poppy. Beautifully rounded petals surround a center crammed with golden-yellow anthers in the fragrant, dazzling blooming. They resist poor weather and don't need to be staked because they are born on strong stems. Although there are many single red hybrid peonies, few can match this exceptional peony.
Paeonia 'Garden Treasure'
Numerous award-winning Itoh Peony 'Garden Treasure' offers exceptionally enormous golden yellow, semi-double flowers filled with 20–50 petals gently flushed scarlet in their centers, considered by many gardeners to be the finest yellow intersectional hybrid. They are born in great numbers and are well presented above the foliage on sturdy, upright stems that don't need to be staked. This late-middle-season peony has a beautiful lemon aroma and is fragrant.
Paeonia 'Merry Mayshine'
Award-winning red hybrid peony "Merry Mayshine" has vivid, scarlet-red flowers that emerge from cup-shaped buds. The dazzling, up to 5 in. across, sweet-smelling blossoms have satiny petals encircling a center crammed with golden-yellow stamens. Borne atop a magnificent ferned-leaf foliage on strong branches. An impressive presentation of a robust peony.
Paeonia 'Pink Derby'
This peony is striking with its huge, double flowers, bright pink guard petals, elevated center, and delicately ruffled light rose-pink, cream, or white petals. The fragrant blossoms may need some assistance because they have so many petals. They stand out in the garden because of their abundance of births.
Paeonia 'Pink Hawaiian Coral'
Multi-awardee Peony 'Pink Hawaiian Coral' has stunning semi-double coral pink flowers that open to expose their yellow stamens and fade to mellow apricot-pink. They bloom profusely on robust branches and are garden standouts. This early peony forms a bushy mound of glossy, dark green, split foliage up to 36 inches tall and wide.
Paeonia lactiflora 'Dr. Alexander Fleming'
This award-winning peony is beautiful and smells amazing. It is a favorite in Europe. It has big, double, deep rose-pink flowers that get lighter around the edges. "Dr. Alexander Fleming" is a peony with a long blooming season because it has a lot of side buds. It looks great in the garden and also makes beautiful cut flowers.
Paeonia lactiflora 'Honey Gold'
This peony is fragrant and grows flowers in a Japanese style with a large creamy-white petaloid. As the flowers get bigger, their hearts look more and more like a double gold and white bomb. This makes for an awe-inspiring show. The beautiful flowers, which grow on strong stems, look great next to the soft, light green leaves. A peony with many flowers adds class and style to a spring garden.
Paeonia lactiflora 'Lady Alexandra Duff'
Peony "Lady Alexander Duff," a prize-winning heirloom first cultivated in 1902, is breathtakingly lovely in bloom. The double flowers, which are delicately scented, emerge from enormous, rose-shaped buds that are a deep pink and beautifully ornamented with ruffled petals. This midseason peony, born in great numbers on sturdy stems, develops into a rich, bushy mound with up to 36 inches of glossy, deep-green, split foliage.
Paeonia lactiflora 'Laura Dessert'
Award-winning Peony "Laura Dessert," one of the most popular peonies, offers exquisite blossoms with a double anemone shape that are 6–8 inches across. The guard petals are light pink in the buds and become cream in hue before fading completely to white. They enclose a fluffy center crammed full of petaloid that are canary yellow. This peony has a wonderful scent, is a prolific flower, sturdy grower, and is a real standout in the spring garden.
Paeonia lactiflora 'Monsieur Jules Elie'
Award-winning peony, first made available to American gardeners in 1888, is still very well-liked. The large, double flowers are gracefully ruffled, densely packed with light rose-pink petals, and have a subtle silvery sheen at their tips. They are borne in abundance, are free blossoming, and have a pleasant fragrance. They stand out in the garden.
Paeonia lactiflora 'Mother's Choice'
The prize-winning peony develops highly elegant, completely double flowers stuffed with creamy-white petals that have a subtle blush. The big, perfectly formed flowers, which resemble roses, occasionally have magenta streaks around the margins of their petals. The lovely, fragrant blooms are carried on sturdy branches that hardly ever need support.
Paeonia lactiflora 'Mrs. Franklin D. Roosevelt'
Award-winning peony "Mrs. Franklin D. Roosevelt" is incredibly elegant, lovely, and one of the most popular varieties. A tight ball of petals that opens up into a magnificent, huge double blossom with soft shell-pink incurved petals that fade to creamy-white in the center is reminiscent of a water lily.
Lightly Fragrant Peonies
Paeonia 'Claire de Lune'
A highly well-liked hybrid peony, 'Claire de Lune' is notable for being one of the earliest peonies to bloom each spring. The outer petals are a creamy-yellow to white color and slightly wrinkled and finely shaped, while the inner ones are a vibrant golden yellow with orange filaments.
Paeonia 'Illini Warrior'
This peony has beautiful, deep red, single cup-shaped flowers contrasting with shimmering golden stamens, making it a particularly stunning peony. They have a faint scent and are abundant, growing on upright stems. The glossy, dark green, split foliage of this early season peony grows in a luxuriant, bushy mound up to 18–24 inches tall.
Paeonia 'Prairie Charm'
Multiple award-winner 'Prairie Charm' has medium-sized, semi-double, buttery yellow flowers with 20-30 petals, gently tinged red at heart. They surround lengthy golden stamens, and green carpels tinged milky white. The many blooms on sturdy, tall branches are well shown above the foliage. Due to its multiple side buds that emerge sequentially, this midseason peony will bloom for two weeks in late spring or early summer. This Itoh Peony received many prizes for its health, vitality, and divisional growth.
Paeonia 'Rozella'
Peony 'Rozella' is a beautiful hybrid peony with double, dark pink flowers that smell slightly like roses. The lighter edges of the petals add to the beauty of the flowers. The flowers don't need to be supported because their stems are very strong.
Paeonia 'Scarlett O'Hara'
Peony 'Scarlet O'Hara' is an award-winning Hybrid Peony with lively, fiery scarlet-red flowers that live up to their name. The large, single flowers smell nice and have round petals surrounding a center full of golden-yellow anthers. They grow on strong stems and look great against the lush green leaves. They are an incredible sight in the spring garden. Even though there are many single-red hybrid peonies, few things can compare to this beautiful peony, which has strong stems and is very healthy.
Paeonia lactiflora 'Bowl of Cream'
Lovely, award-winning Peony 'Bowl of Cream' has extraordinarily huge, completely double, creamy-white flowers that can grow up to 12 inches in diameter. The inner petals of the rose-like blossoms are so densely ruffled that the golden stamens are nearly concealed. The slightly scented blooms are carried on sturdy stalks and are complemented by superb foliage.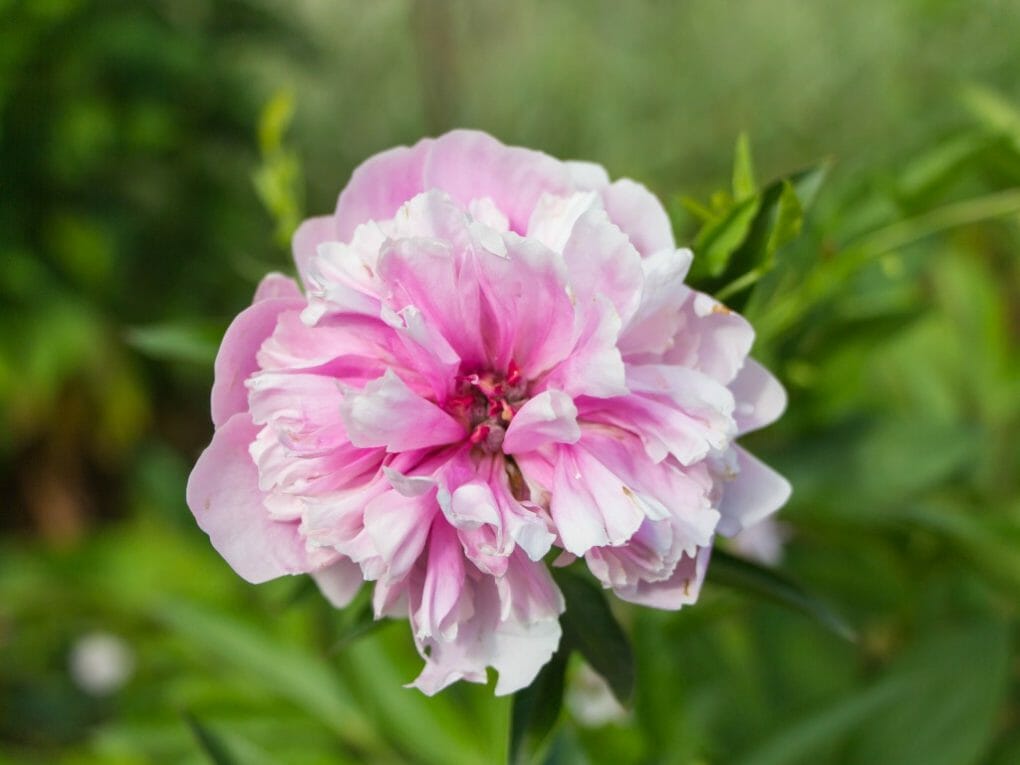 Paeonia lactiflora 'Bu-Te'
This award-winning peony is one of the most popular white Japanese peonies. It has large, bowl-shaped, pure white flowers, slightly ruffled petals, and a prominent center of golden-yellow staminodes. They have a slight scent and grow on strong, red-spotted stems that don't usually need support.
Paeonia lactiflora 'Comanche'
"Comanche," a Japanese peony that has won awards, is a very interesting plant. The flowers have a light scent and bright magenta-pink guard petals surrounding amber-yellow and magenta staminodes in the middle. "Comanche" is a lively song that always gets people's attention.
Paeonia lactiflora 'Elsa Sass'
This peony has stunning enormous, velvety, white, completely double flowers. The huge flowers resemble roses, so densely covered in gently curved inner petals that the golden stamen is nearly completely obscured. The slightly scented blossoms are carried on robust, stiff stalks and are pleasingly enhanced by exceptional foliage.
Paeonia lactiflora 'Gardenia'
Peony 'Gardenia' has a sweet fragrance, and its blooms are shaped like the Gardenia flowering shrub, from which it gets its name. The large (8-10 inches), exquisitely shaped, creamy white flowers with a very light blush and golden stamens emerge from soft pink buds. This peony has abundant blooms on sturdy stems in late spring, and early summer, can reach a height of 32 to 36 inches, and has glossy, dark green foliage.
Paeonia lactiflora 'Gay Paree'
Peony 'Gay Paree' is a stunning variety of Chinese peonies that is also quite interesting. The large anemone-shaped flowers have an outer layer of deep cerise pink and an inner layer of creamy white strap-like petals. The strong stems they are carried on make them self-supporting, and their delightful fragrance is a bonus.
Paeonia lactiflora "Golly'
Peony 'Golly' is a spectacular variety that grows unusual double flowers with pink guard petals, yellow staminodes, and a tuft of pink petals at the top. This stunning beauty has a delicate fragrance, making it irresistible to many gardeners.
Paeonia lactiflora 'Pink Dawn'
The Peony 'Pink Dawn' has a delicate fragrance and produces huge, solitary flowers that are a vivid pink with a luminous yellow center. The blooms lose their pink hue in direct sunlight but hold on to it when shaded. The attractive single blooms are born on sturdy stems that keep their upright position through wind and rain. The free-flowering 'Pink Princess,' also known as 'Pink Dawn,' is a top seller among single pink peonies.
Paeonia lactiflora 'Sea Shell'
The Chinese Peony 'Sea Shell,' first introduced in 1937, has won numerous awards and continues to be a perennial favorite. The flowers are a huge, vibrant satiny pink, and the center is a brilliant glow of golden-yellow stamens. Vigorous, upright stems give birth to lovely solitary flowers that are mildly scented and can often stand on their own. A timeless favorite among peony aficionados for its timeless beauty and sophistication.
Paeonia lactiflora 'Shirley Temple'
Peony 'Shirley Temple' is a fascinating and desirable species in the peony family. The large, rose-shaped, pale blush pink blossoms are packed with loosely arranged ruffled petals that gracefully fade to ivory white as they age. This peony blooms in the middle of the growing season, from late spring to early summer, and its abundant stems hold up well in all kinds of weather.
Paeonia lactiflora 'Whopper'
Peony 'Whopper,' which blooms at a remarkable 6 inches in diameter and emits a light perfume, is notable for its large, satin pink flowers with gently ruffled guard petals, a ring of creamy-yellow petaloid, and a dome of pink and creamy-white petals. The striking blooms carried on sturdy stems make an impact whether used in a vase or planted in the ground.