What Color Are Peony Flowers? A Beginner's Peony Color Flower Guide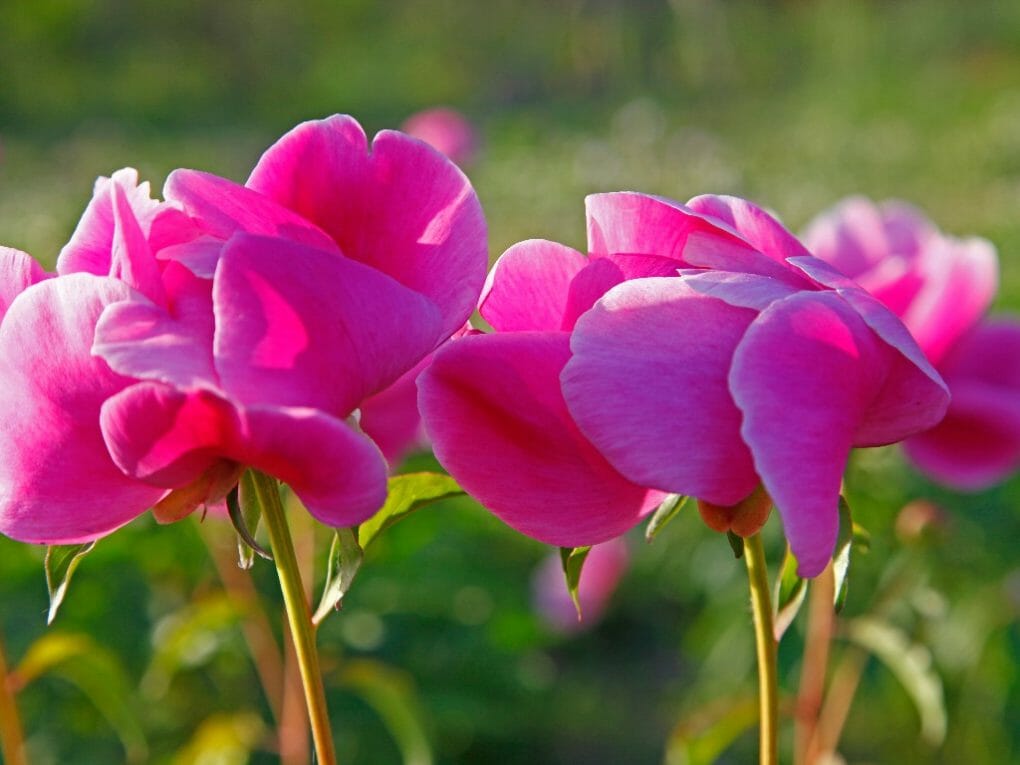 Most peony flowers are pink or cream-colored, but a few can be quite varied in color. There are blush, coral, orange, purple, red, red, and white bi-color, rose, white, white-edged with lavender, and yellow. So if you're looking for something specific in your bouquet, it's best to look at individual plants before choosing them. Check Out each color peony flower.
Peony Flower Colors
Blush
Blush peonies are the perfect wedding flower because they are so delicate and romantic. They come in various colors, including coral, lavender, and lavender with dark purple centers.
Varieties:
Actress Shirley Temple
Peony' Victorian Blush'
Coral
Coral peonies are perfect for weddings because they are cheerful and bright. They come in various colors, including pink and pink, with a cream center. Peonies in a warm and sunny coral hue are a lovely addition to any garden used to cut flowers. If you want to add warmth to your landscaping against the glossy green of the leaves, consider adding some of these orange beauties.
Varieties:
Paeonia' Coral Charm
Paeonia' Coral Sunset'
Paeonia' Abalone Pearl'
Paeonia' Coral n' Gold'
Paeonia' Coral Supreme'
Paeonia' Pink Hawaiian Coral'
Paeonia' Salmon Dream'
Red Peonies
Red When mixed with white peonies, red peonies add a bright splash of color to a garden. This deep red flower shows just how beautiful it can be.
In the Peony genus, there are a lot of bright red flowers to choose from if you like them. The colors range from deep red to neon, so they can be used in any garden.
One of the most popular single-bloom Peonies on the market is the hybrid "America," which has won several awards. This variety grows quickly and can handle bad weather. It always has several velvety red blooms early in the season.
There are also double blooms in this color group, like 'Henry Bockstoce' and 'Karl Rosenfield.' Both are bright red, but the second one has a touch of bright pink that makes the large blooms look almost glowing.
There's more to red peonies than just that. Try these different kinds:
Karl Rosenfield Peony (red)
Red Charm Peony (red)
Fernleaf Peony (red)
Cherry Hill Peony (red-purple)
Buckeye Belle Peony (deep red)
Diana Parks Peony (red)
Peter Brand Peony (bright pink-purple-red)
Command Performance Peony (red)
Delaware Chief Peony (red)
Eliza Lundy Peony (red)
Henry Bockstoce Peony (red)
Scarlet O'Hara (red)
White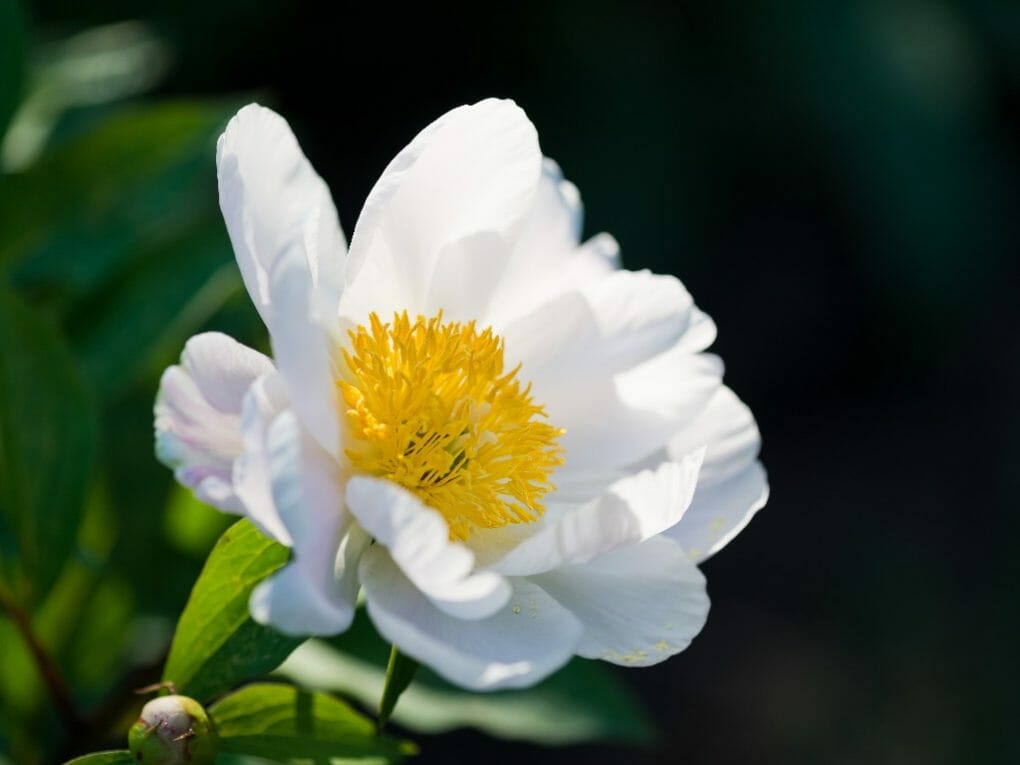 White Peonies that are white are delicate and beautiful, and they look great with other colored flowers. They make beautiful cut flowers and go well with lavender blossoms in a vase. They look just like spring.
White peonies are the way to go if you want a less bright color scheme. They make a beautiful flower show when they bloom simultaneously with other white flowers, like dahlias.
People who live in warmer zones should grow plants that bloom early to mid-season. The 'Duchesse de Nemours' cultivar has been around for more than 150 years. It has won many awards and is loved by gardeners who have been growing plants for a long time.
The Japanese variety of Paeonia lactiflora called "Bride's Dream" has many white flowers and a creamy center. The big flowers stand out in any bed of perennials.
But the 'Shirley Temple' is the most popular of all the white types because it smells so good. The romantic flowers start soft pink and turn white throughout the blooming season, so there is always something new to look at.
These are some other white varieties:
Duchesse de Nemours Peony (white)
Moon Over Barrington Peony (white)
Class Act Peony (cream-white)
Renkaku Tree Peony (white)
Festiva Maxima Peony (white with red flecks)
Cora Louise Itoh Peony (white)
Marie Lemoine Peony (cream-white)
Honey Gold Peony (white-yellow-pink)
Moon River Peony (soft white pink)
Fairy's Petticoat Peony (white-pink-cream)
Gardenia Peony (rose-white)
Jan van Leeuwen Peony (white-yellow)
Avalanche Peony (white-yellow-pink)
Blush Queen Peony (white pink)
Bowl Of Cream Peony (cream)
Green Halo Peony (white-green)
Top Brass Peony (white-yellow)
Cream Peonies
If you want a softer white Peony, a cream variety is a good choice. They combine the lightness of white varieties with the softness of pink or yellow ones.
In this color group, 'Claire de Lune, a herbaceous type of peony, is one of the first to bloom. The single flowers are a creamy yellow, and their centers are big and bright golden. The best way to start the Peony season is with these beautiful flowers.
"Mother's Choice" is the most popular blush cream. This type of peony won the Gold Medal from the American Peony Society for its beautiful double flowers with many petals. It also smells great, making it great for sensory gardens.
'Bowl of Cream' is another popular choice. Its large flowers, which are 12 inches across, make it a favorite.
Pink Peonies
Light Pink Peonies
Light pink is a popular shade for peonies. It is a stunning flower color that typically features a lovely rose-colored heart. Whether in full bloom or tucked away in the garden, these flowers add drama and beauty to any scene. Peonies come in wide varieties, so there's most likely one that would be perfect for your wedding or special event. Blush tones are so delicate and light and commonly associated with love, good fortune, and success. Light pink peonies aren't just a beautiful alternative to red roses on anniversaries; they can be given to anyone you care about. The delicate pink peony is not only beautiful on its own, but it can also be combined with other flowers to create a Mother's Day bouquet full of meaning and texture that she will love. The peony, our signature bouquet, is a timelessly elegant choice for any event.
Wedding bouquets frequently include soft pink peonies. They're ideal for the maid of honor and bridesmaids because of the subtle splash of color they add. The soft pastel shade pairs well with colors used in weddings during the spring and summer. They are also a beautiful addition to outdoor wedding holiday centerpieces. They're not gothic or dramatic, but they're perfect for an event with a natural or pastoral theme because of the ethereal beauty they convey.
Varieties:
Paeonia 'Roselette'
Paeonia 'Lovely Rose'
Paeonia 'Abalone Pearl'
Paeonia 'Show Girl'
Paeonia lactiflora 'Do Tell'
Paeonia lactiflora 'Monsieur Jules Elie'
Paeonia lactiflora 'Philomele'
Paeonia 'First Arrival' (Itoh Peony)
Paeonia lactiflora 'Fancy Nancy'
Paeonia lactiflora 'Lady Alexandra Duff'
Paeonia lactiflora 'Sorbet'
Paeonia lactiflora 'Hermione'
Paeonia lactiflora 'Martha Bulloch'
Paeonia lactiflora 'Mrs. Franklin D. Roosevelt'
Paeonia lactiflora 'Sarah Bernhardt'
Paeonia lactiflora 'Whooper'
Paeonia lactiflora 'Dinner Plate'
Hot Pink Peonies
On the other hand, hot pink peonies are much more daring, noticeable, and passionate in their purpose. If you want to convey drama and passion with just a glance, choose hot pink, a more intense color. This shade of pink is commonly associated with feelings of seduction, admiration, and adoration, making it a perfect choice for peonies. In addition to being a symbol of love, the color's positive connotations make it a useful tool for conveying feelings of joy, excitement, and brilliance.
Its adaptability makes the hot pink peony such a show-stopping option for so many events. The Sunburst is our arrangement that showcases these flowers at their peak. The way it draws the eye inward and acts as the setting's focal point makes it an impressive and eye-catching addition to a wedding centerpiece. This is a great alternative when you want to show someone how much they mean to you, but a pink rose is too cliché. The hot pink peony exudes a sense of youthful vitality. It would be perfect for a congratulatory bouquet for a recent high school graduate or a centerpiece at a sweet sixteen celebration.
Varieties:
Paeonia officinalis 'Rosea Plena'
Paeonia 'Paula Fay'
Paeonia lactiflora 'Barrington Belle'
Paeonia 'Pink Derby'
Paeonia lactiflora 'Clown'
Paeonia lactiflora 'Comanche'
Paeonia lactiflora 'Cora Stubbs'
Paeonia lactiflora 'Edulis Superba'
Paeonia lactiflora 'Gay Paree'
Paeonia lactiflora 'Neon'
Paeonia lactiflora 'Pink Dawn'
Paeonia lactiflora 'Tom Eckhardt'
Paeonia lactiflora 'Rozella'
Paeonia lactiflora 'Dr. Alexander Fleming'
Paeonia lactiflora 'Felix Crousse'
Paeonia lactiflora 'Pink Parfait'
Yellow Peonies
Peonies in shades of yellow—from delicate lemon to vibrant sunshine—are a welcome addition to any garden.
Peony exudes. It signifies new beginnings, clean slates, and starting over. You could give yellow peonies to someone as a housewarming gift, to wish them luck as they start a new job, to thank them for their hard work at their retirement party, or just to make them happy because you care so much about them. Whether hosting a formal dinner party or a casual get-together, a large vase full of pale yellow peonies is a show-stopping focal point.
Incorporating a mass of yellow peonies into your garden will bring a burst of cheery color to your outdoor space.
Varieties:
Goldilocks Peony (yellow)
Lemon Chiffon Peony (yellow-orange)
Marie Lemoine Peony (cream)
Bartzella Itoh Peony (yellow)
High Noon Tree Peony (yellow)
Raspberry Sundae Peony (light pink and yellow)
Pink Hawaiian Coral Peony (pink-yellow)
Garden Treasure Itoh Peony (yellow)
Honey Gold Peony (white-yellow-pink)
Jan van Leeuwen Peony (white-yellow)
Avalanche Peony (white-yellow-pink)
Lollipop Itoh Peony (yellow-red-purple)
Bowl Of Cream Peony (cream)
Top Brass Peony (white-yellow)
Border Charm Peony (cream-orange)
Prairie Charm Itoh Peony (yellow)
Maroon Peonies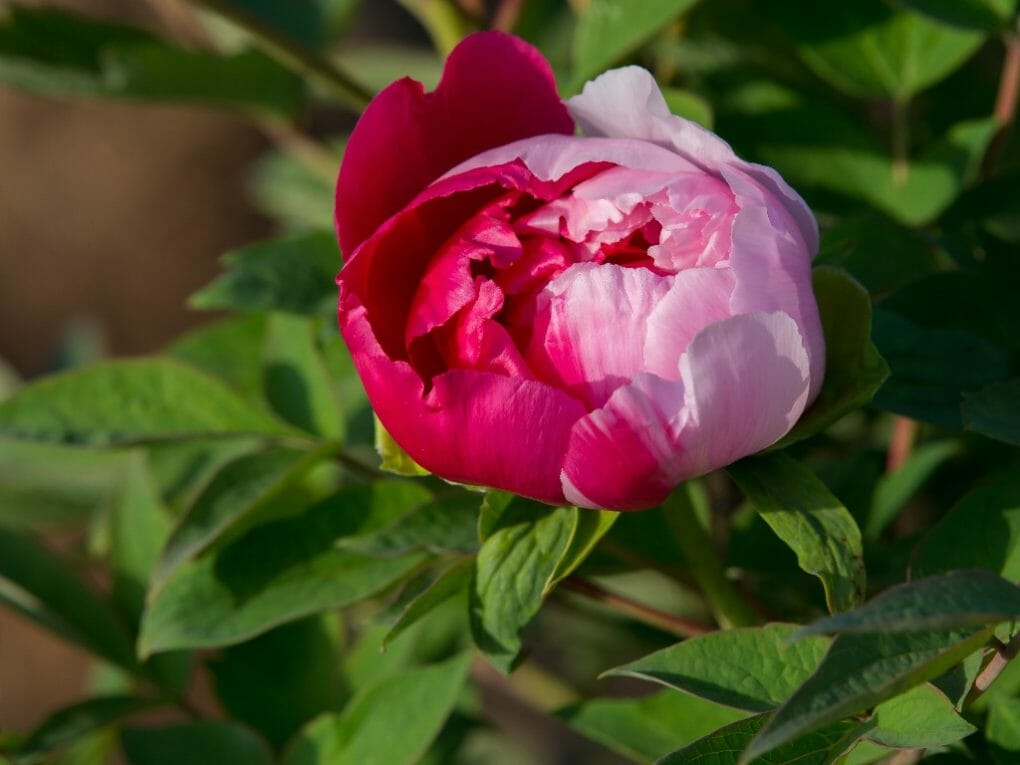 The numerous dark and mysterious red Peonies are lovely and popular enough to warrant their category.
The name "Chocolate Soldier" means that this hybrid's outer petals are dark red, and its inner petals are bright yellow. Since flower shapes can vary from one variety to the next, the season's beauty can be enjoyed in various ways.
Early Scout is another early-blooming variety, along with Claire de Lune. The 24-inch tall blooms with their fiery red petals appear above thick greenery.
This ethereal scarlet color is found in several plant species, such as:
Topeka Garnet
Merry Machine
Illini Warrior
Orange Peonies
Some coral Peonies with beautiful orange petals look great in any summer garden. Their color is similar to that of yellow Peonies.
Itoh Peony' Singing in the Rain' has pretty, delicate petals that are peachy. They grow on 3–4 feet tall stems and can handle heat better than other types.
Choose "Pink Hawaiian Coral" if you want a mix of pink and orange. The blooms make great cut flowers or add a touch of orange-pink brightness to your beds early in the season.
Purple
Purple peonies, the color of royalty, elevate a simple crystal vase to a status of elegance. Because of their massive size, even just a few of these flowers can make a bold statement.
Lavender
Peonies in a soft lavender color are a very feminine addition to any garden. Create a stunning springtime display by combining them with pink and white peonies.
Put them all in a vase and have a lovely bouquet of cut flowers.
Multi-Colored Peonies
You don't have to stick to single tones in the Peony genus. Some have more than one color. These give perennial gardens a little something extra.
Golly has pink and white petals and a yellow halo of staminodes in the middle.
Cora Louise has big, bright white flowers with deep purple bases.
Festiva Maxima: Most of the flowers are white, with a few raspberry-pink ones that look like they were painted on.
Athena: The petals are peach, with bright pink-purple bases and a gold center that stands out.