12 Types of Tulips | What You Need To Know
Tulips come in various colors and shapes, so there's bound to be a tulip that you love. There are over 3,000 varieties of tulips. The most popular varieties include pink, yellow, white, rose-colored, and more. There are even tulips with variegated flowers with brightly colored petals that vary in hue from lightest at the center to darkest near the edge.
If you're looking for something specific, like a particular color or pattern not available elsewhere, then investing in a specialty tulip might be your best bet. However, keep in mind that these types of bulbs typically cost more than regular Tulips. Some people consider them less durable and may require extra care when planting or caring for them. So before making investment decisions about Tulips specifically – consult with experts!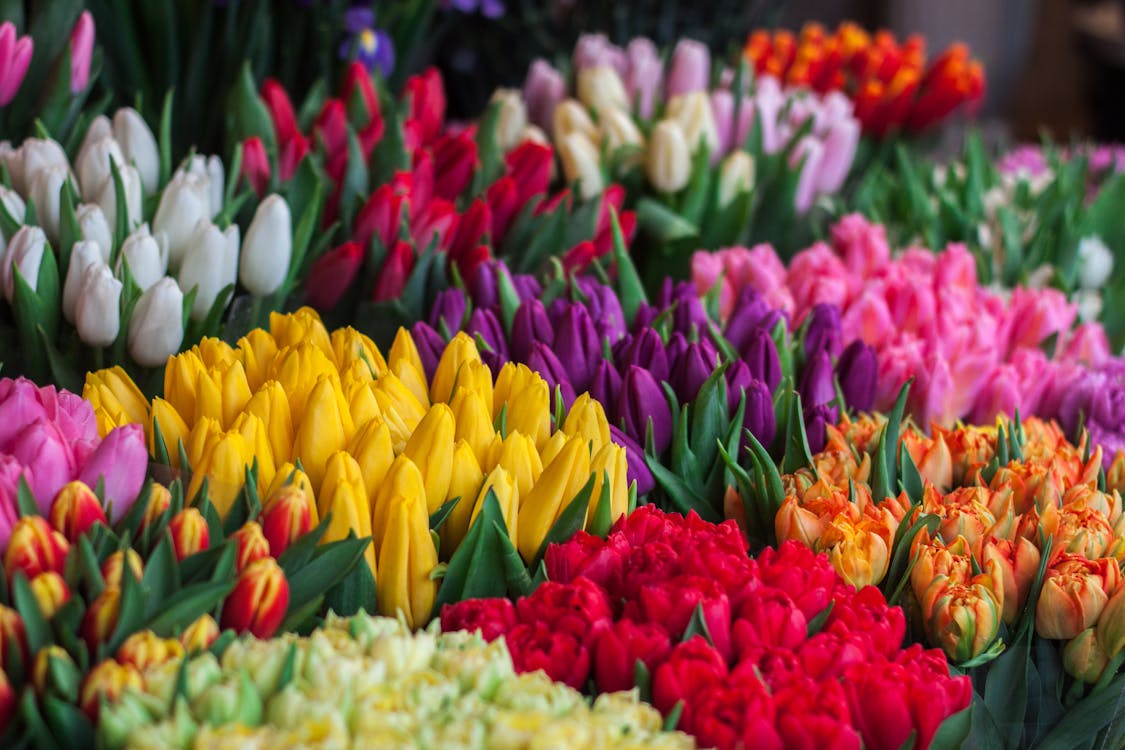 Do you want to know all there is to know about tulips? If so, you've come to the right place! This post will discuss the different types of tulips, their origins, and what makes them unique. We'll also give you a brief overview of tulip cultivation, so you can see just how complex and intricate this flower can be. So whether you're a beginner or an experienced lover of tulips, read on for all the information you need!
12 Types of Tulips
Single Tulips
Single tulips are the most common type of tulip, and they come in various colors and shapes. They're also some of the easiest tulips to grow because they don't require as much attention as other tulips.
Single Early Tulips
These flowers are early bloomers. Its six-petal cup-shaped flower is distinctive, with an average size of 25-45 cm. Its varieties are Tulip 'Christmas Dream', Tulip 'Purple Prince', Tulip 'Apricot Beauty'.
Single LateTulips
In contrast, these blooms are late bloomers. They grow up to 45-75 cm, way bigger than single early tulips. Sample varieties are Tulip 'Queen of the Night', Tulip Blushing Beauty', and Tulip 'Pink Diamond'.
Double Tulips
These flowers are double the size of a typical tulip and have an extra petal on each flower. They make great additions to any garden or bouquet, and their bright colors will stand out. Double tulip flowers can bloom as wide as 25 cm.
Double Early Tulips
Double early tulips are just like their single-flower counterparts – but they bloom a little earlier, growing to 30-40 cm in height. Some sample varieties are Tulip 'Monsella', Tulip 'Foxtrot', and Tulip 'Mondial'.
Double Late Tulips 
On the other hand, double late tulips bloom later than regular double tulip flowers. They can reach a height of 60 cm or more. Both of these types of tulips come in varieties with different colors and patterns. Great varieties are Tulip 'Annelinde', Tulip 'Orange Princess', and Tulip 'Double Sugar'.
Emperor or Fosteriana Tulips
These tulips are not your average tulip. They're huge! The flowers can reach an astounding 25-50 cm in height and width, making them the perfect addition to a tall garden or bouquet. Some of the best varieties for this type of tulip include Tulip 'Madam Lefeber', Tulip 'Exotic Emperor', Tulip 'Orange Emperor', and Tulip ' Flaming Purissima'. One of the plus factors is they have a pleasant smell.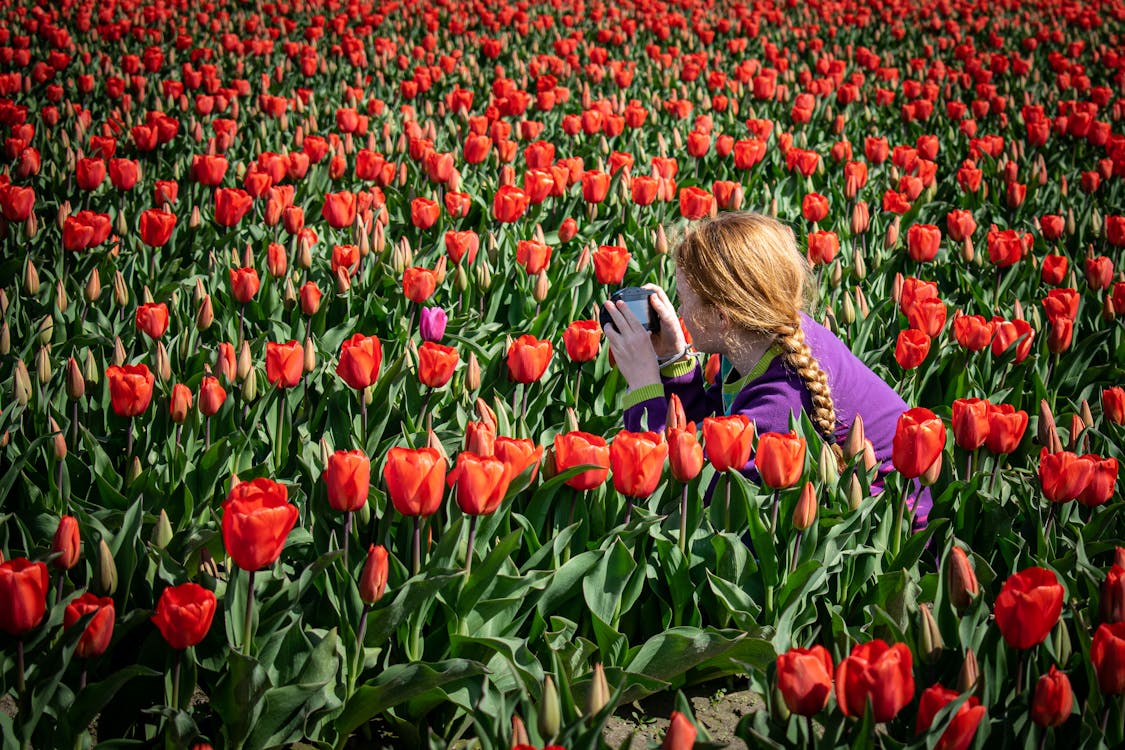 Kaufmanniana Tulips
Kaufmanniana tulips are one of the most popular, and for a good reason. They have long been recognized for their expertly sculpted petals that capture the light in stunning ways. This type of tulip is also known as a Waterlily Tulip because it typically grows near water sources, such as lakes or rivers.
Kaufmaniana tulips come in several colors: blue-violet, lavender-blue, pale pink with deep purple tips, and yellow with orange tips. Their star shape often stands out against other flowers due to their unique coloring. Additionally, Kaufmanniana bulbs tend to be large at 15-30 cm tall when fully grown, making them perfect for use in bouquets or centerpieces!
Some sample varieties are Tulip 'Ancilla', Tulip 'Verdi', and Tulip 'Heart's Delight.'
Greigii Tulips
Greigii tulips are a stunning addition to any garden, and they come in a variety of colors that, include red, yellow, white, and peach. These tulips proliferate and require little care once planted; you need water regularly during the growing season. Once the blooms fade away, remove the flowers using your hands or a pair of gloves so that new buds can form next year.
Some sample varieties are Tulip 'Calypso', Tulip Pinocchio,' and Tulip Winnipeg.'
Darwin Hybrid Tulips
Darwin Hybrid Tulips are a new type of tulip created by hybridizing two different kinds of tulips. The result is an unusual and beautiful flower that will stand out in any garden! These bulbs grow quickly and require little maintenance, making them an excellent choice for those looking to get their gardening started quickly.
Darwin Hybrid Tulips come in pink and yellow colors, so you're sure to find the perfect hue for your garden. They also have large petals that create a spectacular display when blooming. If you're ready to add color and beauty to your landscape, purchase Darwin Hybrid Tulips today.
Some sample varieties are Tulip 'Acropolis', Tulip 'Daydream,' and Tulip 'Ad Rem'.
Triumph Tulips
Triumph Tulips are a unique type of tulip known for their vibrant colors and striking shape. These flowers typically grow to be about 25-45 cm in height and have petals that are also brightly colored. They can often be found in stores during spring but may become scarce as the year progresses. These bulbs produce larger flowers than traditional tulips and tend to last longer in the garden. They are also disease resistant and can tolerate higher levels of sunlight than other types of tulips. If you're looking for a beautiful and unusual flower, then Triumph Tulips might be a perfect choice!
Some sample varieties are Tulip 'Gavota', Tulip 'Shirley', and Tulip 'Attila'.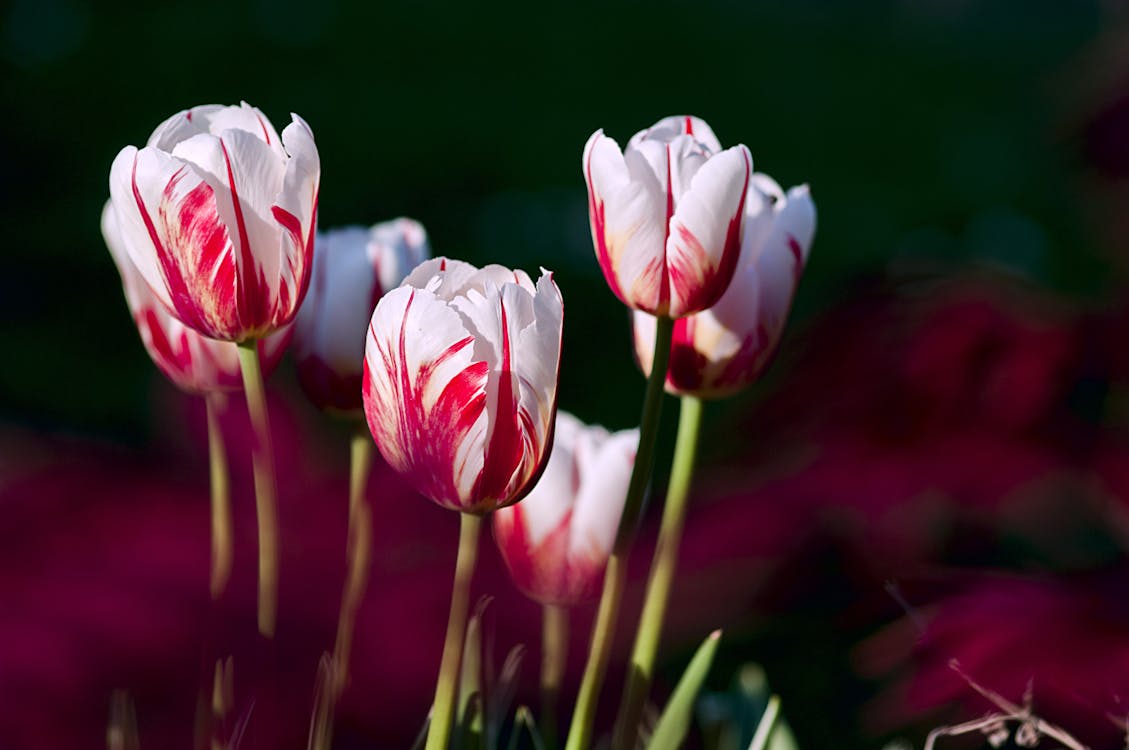 Fringed Tulips
There are a few reasons why fringed tulips are in such high demand this year. First and foremost, they're beautiful! These flowers have delicate petals that are adorned with colorful fringe-like strips. Their unique appearance is sure to grab attention wherever they go, which explains their popularity on event tables and as part of floral bouquets.
Additionally, the blooms of fringed tulips last longer than most other types of Tulip bulbs. This means you can enjoy them for longer before replacing them – another plus in anyone's book! And finally, there's something special about receiving flowers in the springtime, feeling like you've done something special yourself – which is undoubtedly what happens when you receive a basket full of glorious Fringe Tulips.
Some sample varieties are Tulip 'Bell Song', Tulip 'Davenport,' and Tulip 'Cummins.'
Lily-Flowered Tulips
Lily-Flowered Tulips are a popular addition to any garden for a good reason. These beautiful flowers have captivating petals adorned with bright pink or yellow dots. Their delightful aroma is sure to bring joy into everyone's life, and their lush foliage provides attractive sustenance during the long summer months. Lily-flowered tulips are typically one of the first flowers to emerge in the garden. Their delicate petals are adorned with various colors, including pink, yellow, orange, and red, such as burgundy and maroon. Some cultivars even produce multiple types of blooms at once. So don't miss your chance to witness this unforgettable spectacle!
Some sample varieties are Tulip 'Ballade', Tulip 'Mariette', and Tulip 'Fly Away'.
Parrot Tulips
Parrot Tulips are a new type of tulip with colorful and eye-catching petals that are serrated. They can be a gorgeous addition to any garden and make an excellent foreground or border for flowering plants.
Some sample varieties are Tulip 'Bright Parrot', Tulip 'Black Parrot,' and Tulip 'Estella Rijnveld.'
Viridiflora Tulips
The viridiflora or "green flowered" tulips are a variation of the traditional tulip that is popular for its beautiful vibrant colors. They come in varieties such as Tulip 'artist', Tulip 'Florosa,' and Tulip 'Doll's Minuet.'
Viridiflora Tulips are not just aesthetically pleasing but also have many unique traits that set them apart from other tulips. For example, Viridiflora Tulips can tolerate low light levels better than standard tulips due to their Photosynthetic Greening (PGR) trait. PGR refers to the ability of some plants to produce more energy through photosynthesis while under limited light conditions- something that has been adapted over time specifically for growing flowers in less-than-ideal environments like swathes of urbanization or during periods when there isn't enough natural sunlight. Another downside to having PGR is that these flowers will not be as brightly colored when grown outside in the full sun!
Botanical Tulips
Botanical tulips are a flower type often mistaken for the more common types of tulips. Botanical tulips are unique in that they are not cultivated but grow wild. They have bulb-like flowers that can be purple, yellow, or orange and often come with striking foliage.
Botanical tulips may be a perfect choice if you're looking for an unusual addition to your floral display. These beautiful flowers will add excitement and color to any garden!
Some sample varieties are Tulip clusiana 'Cynthia,' tulip saxatilis 'Lilac Wonder,' and Tulip humilis 'Alba coreulea oculata.'