Will Zinnias Bloom All Summer? Ways to Help Your Zinnias Keep Blooming All Summer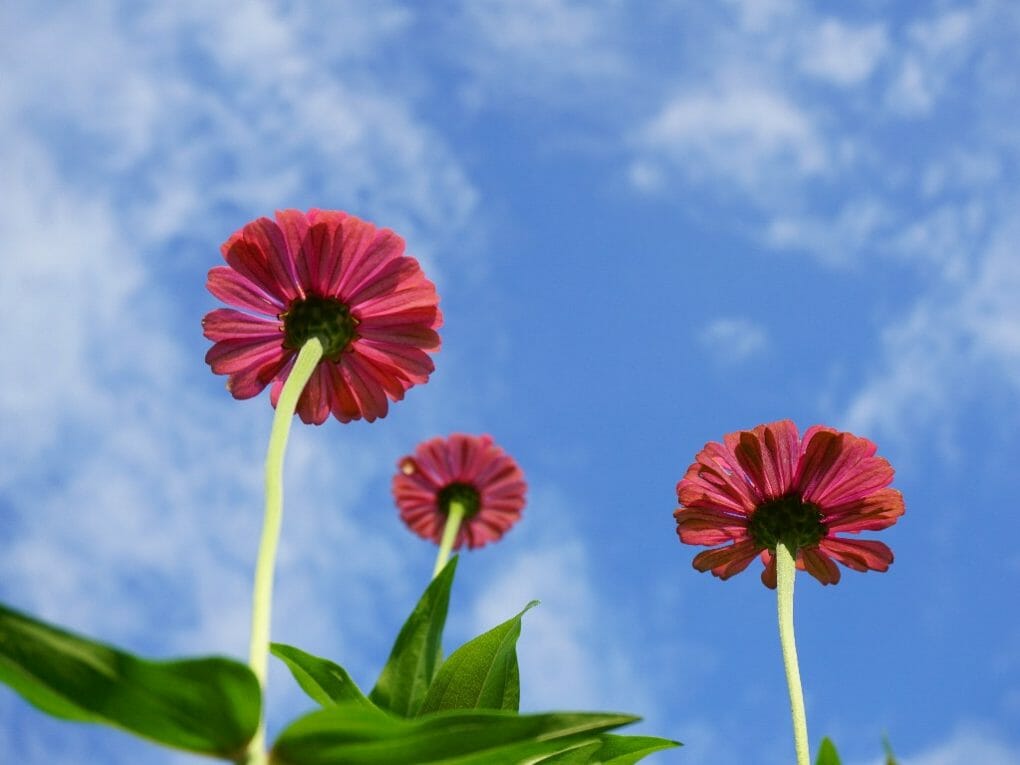 Yes, zinnias will bloom all summer long! Depending on the variety, they may start to flower as early as May and continue blooming until late fall. Some varieties produce larger flowers than others, so there's a little something for everyone regarding zinnias. If you're looking for colorful arrangements that can be enjoyed throughout the season, look no further than your garden or zinnia farm!
Since zinnias are annual plants, they don't come back next year. In other words, the flowers' whole life cycle happens in one year.
Ways to Help Your Zinnias Keep Blooming All Summer
Prune the Plants
If you want your zinnia plants to keep multiplying and flowering, you must clip off the blooms as they appear. Zinnia plants require minimal pruning. Simply wait until they reach a height of 10 to 12 inches. Make sure they have at least two full sets of leaves. When the plants reach this height, you should prune them. Remove the top 4 inches or the two sets of leaves with a sharp pair of pruners.
Avoid Overwatering
Zinnias are annuals, so they need to be watered only when the soil is dry. Overwatering zinnia plants will cause their foliage to droop and turn yellow or brown.
Give Plenty of Space
Zinnias need plenty of space to bloom. Give them at least 6-8 inches of spacing between each plant. You can also tie the stems up with twine, but be sure to cut the strings after they bloom because bees and other insects pollinate zinnia flowers.
Soil Well in Pitcher Plant Soils
Add 3 parts well-drained soil and 1 part compost or garden fertilizer to your potting soil before planting zinnias. Do not plant zinnias in sandy soils, as this will cause them to have difficulty retaining moisture, which can lead to dead flowers. Zinnias need good air circulation, so make sure your garden has open spaces where the zinnia plants can get plenty of sun and CO2.
9 Zinnia that You Can Plant During Summer
Benary's Plant Zinnia
There are twelve beautiful colors available in this blend, some of which include orange, crimson, purple, scarlet, and lavender. It grows up to 3ft (90cm). This unique variety of huge Zinnias features thick, robust stems topped with spectacular, completely double blooms that measure four to five inches in diameter.
The famous zinnia is a great plant for the border since its long stems support gorgeous flowers. Because of our fondness for them, you'll discover a fantastic assortment of them in a rainbow of hues right here. They prefer a sunny, protected spot and don't like to be transplanted, so just sow them there around the end of April or the beginning of May when the earth is warming up. Let nature take its course and tend only to the weeds. Be cautious not to damage the retained plants' roots if thinning is necessary. And in just a few weeks, you may relax and enjoy the vibrant fruits of your labor.
Cactus-Flowered Zinnias
These quilled petals are one of a kind. Bouquets are instantly recognizable thanks to the large, 3-6 inch blooms with quilled petals. A flower that can be cut and kept for later use in the season. Colors of orange, pink, red, yellow, peach, and white are all present in the field-grown blend.
Dwarf Zinnias
When fully mature, dwarf zinnias typically only reach a height of about 10 inches (25 cm), making them ideal for use in flower borders. Recognized for their diminutive stature, these plants thrive when mixed in with taller annuals, perennials, and shrubs. The fact that the plants stay compact throughout the season is not predictive of their eventual flower size. The type of zinnia planted will determine the final size of its blooms.
Jazzy Mix Zinnias
These tiny flowers are the bright spot in flower arrangements and landscaping. Beautiful, double, and semi-double flowers measure 1 to 2 inches in diameter. The burgundy red, red, yellow, and orange colors, with cream, red, or yellow tips, are both vivid and earthy. Compact plants are surprisingly fruitful. Flowers that can be cut and kept for later use in the season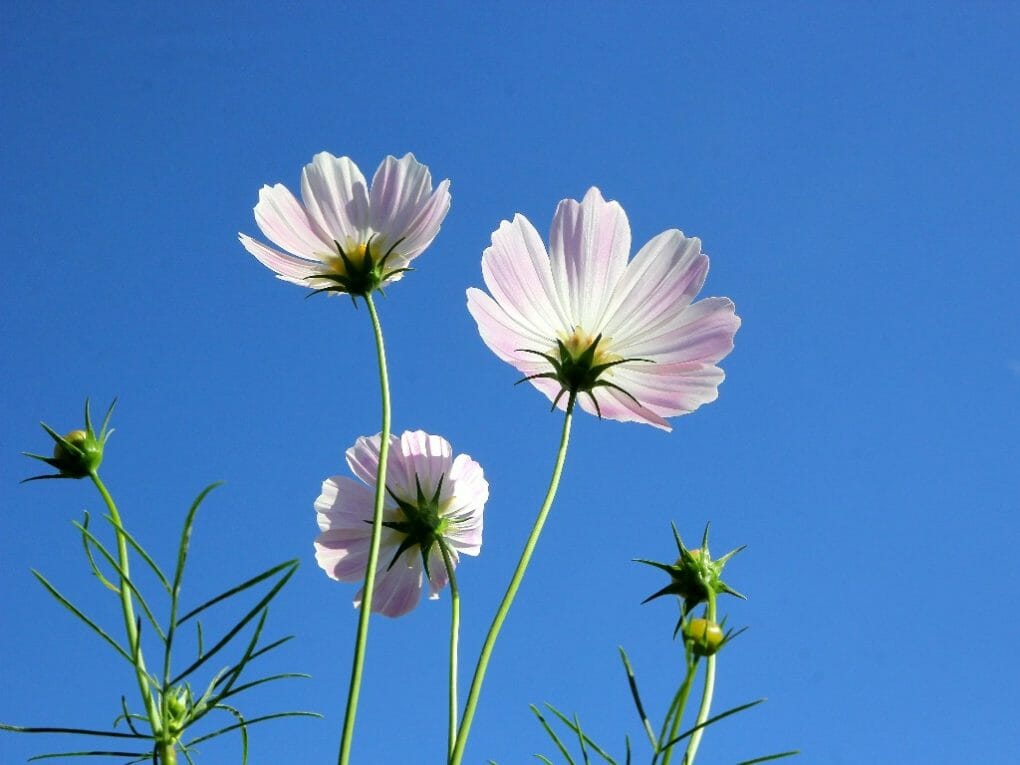 Oklahoma Zinnia
The Oklahoma Zinnia series offers medium-sized, sturdy double and semi-double blooms. A reliable accent flower, the Oklahoma series has an excellent vase life, and the plants are less susceptible to powdery mildew than other Zinnia varieties. Deadhead the blooms to prolong flowering and promote branching. Choose from individual colors or our formula mix.
Peppermint Stick Zinnia
Peppermint Stick zinnias are the most vivid examples of their type. Zinnia is an annual flower that stays attractive through fall, from summer until the first frost. The plant produces an abundance of cream and yellow flowers with cheerful stripes, spots, and splotches of scarlet, carmine, rose, purple, orange, and vermilion. Flowers vary greatly from one another. The 2-inch, composite, daisy-like flowers bloom singly at the branch's end and are a magnet for butterflies, hummingbirds, bees, and other pollinators because of their abundant nectar. They dry beautifully, keeping their color and scent for years, and make excellent everlastings or bright bouquet additions. The more you prune, the more flowers appear.
Queen Lime Zinnias
Incredibly beautiful green flowers only appear rarely. So many people like the green Queen Lime zinnia cultivar because it has such lovely double blooms in a shade of green that can be either lime or chartreuse. Similarly, the Queen Red Lime zinnia features double blooms and a unique color-changing wow factor, transitioning from lime green to pink, red, and soft chartreuse.
Zinderella
In a recent variety trial, this stunning new novelty zinnia was the clear winner. Its small, double blooms are a delicate blend of pink and lavender with a dark center that stands out. They remind me of tiny gerbera daisies or echinaceas with two sets of blooms. They have strong stems and long, delicate blooms, making them a great summer crop and a lovely bouquet addition.
Zowie Yellow Flame Zinnia
Zowie has attractive forms, ease of cultivation, and robustness once established in the garden. Like other zinnias, this one can withstand high temperatures, dry conditions, and even a little humidity. In most climates, it begins blooming in early spring. It continues through fall, with little care beyond the occasional pruning or deadheading of spent flowers to promote new bud development. So elegant in its simplicity.