Types Of Blueberry Bushes
Do you want to know the types of blueberry bushes? If so, read on! In this article, we will discuss the different types of blueberry bushes. After reading this article, you'll have a better idea of which type of blueberry bush is right for you!
4 Major Branches of the Blueberry Family
Northern Highbush blueberry cultivars thrive in the northern tiers of the United States and Canada.
Southern Highbush blueberries thrive in moderate climates such as the southern part of the north and northern parts of the south, but they are not as widely grown as northern highbush or rabbiteye blueberries.
Rabbiteye Blueberries-The Southeast and Southern Hemispheres are the best regions.
Lowbush – a term that refers to varieties that are typically wild. Maine and other parts of New England grow it more frequently. The flavor is strong.
Blueberry Varieties in Ripening Order
Northern Highbush Blueberries
We've sorted the plants by general type, then by order of ripening, considering that they were specifically chosen for this climate and location. Take this general order into consideration, but bear in mind that ripening dates and even the order can vary greatly from farm to farm, year to year, and state to state.
Early Season
Bluetta– One of the most commonly grown edible plants is the Bluetta Blueberry. From late spring to early summer, clusters of silvery-blue round berries can be harvested. There is a pleasant sweetness to the berries and a juicy feel.
Collins – Late season Blueberries with a great flavor, heavy crops, and good disease resistance are characteristics of this variety. To be used in cooking or eating. A sunny location and moist to damp rich, acidic soil are essential. Autumnal hues of deep scarlet and orange. For pollination, grow more than one type of plant. However, any dead or dying wood should be removed, and the oldest wood should be removed after a few years. Ericaceous soil is needed. A peat-based ericaceous compost can be used to grow plants in containers.
Duke – The Duke blueberry is a popular variety in the Mid-Atlantic region because of its early-season availability. It's hardy and produces a lot of fruit. This fruit is a visual treat from medium to large, light blue, and tart. In comparison to most other fruit varieties, Berries are better at preserving their quality over time. Upright, Duke can reach a height of 4–6 meters (13–20 feet).
Earliblue / Early Blue– Earliblue Blueberry is commonly grown as a small shrub for its edible qualities. Early summer is the best time to pick the large clusters of round blueberries. The berries are juicy and sweet in flavor. Beautiful bell-shaped flowers and an upright habit make this a beautiful variety of highbush blueberries. Blueberries require acidic soils and perfect drainage. Plant peat moss in the ground around the plant.
Hannah's Choice– One of the earliest ripening cultivars to produce flavorful fruit. The berries are medium-sized and produce an average yield of 9-11 pounds per season. When fully grown, the bush will stand about 5 feet tall. Spring flowers have a pink tint, making this cultivar stand out from the crowd. Hannah's ripens just after Chanticleer and at least a week before Duke. After the 2007 April freeze, this cultivar yielded 70% of its potential. Early June is when it ripens in Brown County.
Hannah's Choice and Chanticleer anchor our early season blueberry crop.
Reka– New Zealand's Reka blueberry variety is one of the fastest-growing and most adaptable blueberry cultivars. One of the most resilient cultivars, it thrives in a wide range of soil types, including light sands, peat, and heavier clay loams. It has a more distinct flavor. Fruit is a dark blue color, and the plant produces a lot of fruit. Its winter hardiness is on par with Bluecrop, according to the USDA.
Spartan -When the USDA came up with a new variety of Vaccinium corymbosum called "Spartan," they named it after a city in the country. When this Northern Highbush variety was growing, it had big, quarter-sized fruits that were twice the size of the average Blueberry of the time, and they were very pretty.
Sunrise– Sunrise's outstanding characteristics include its superior flavor, ease of harvest, and high fruit quality. The fruits are large, with an average of 70 berries per cup and yields of 10 to 12 pounds per plant.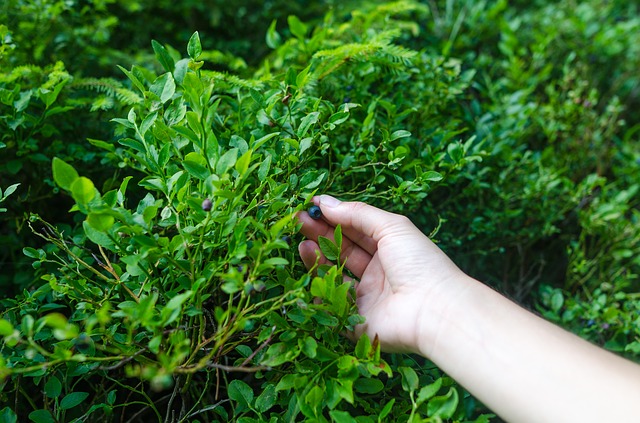 Late Early to Early Mid-Season
Patriot -Patriot is an early variety developed by the University of Maine for areas with short growing seasons and a requirement for winter hardiness. This vigorous variety grows to a height of 4–6 feet upright. Patriot is adaptable to various soil types and has outperformed some other varieties in heavier soils. The fruit is large and extremely flavorful.
Toro – Produces copious amounts of large, sweet berries. This hardy Blueberry produces an abundance of nutrient-dense plump, tasty blueberries.
Weymouth – This type of bush is tall and has dark blueberries that aren't very good for eating. This deciduous shrub is very dense and has a tall, many-branched growth habit.
Mid-Season
Berkeley – Known for its edible qualities, Berkeley Blueberry is a medium-sized shrub. It produces large clusters of round blueberries when it's in full bloom. There is a pleasant sweetness to the berries and a juicy feel.
Brave Blush– Blueberry that produces a large number of crops. The fruit is eaten fresh from July through mid-August but is also excellent for other uses such as pies and jelly.
Bluehaven- Well-drained, acidic, moist soil is best for blueberry plants to grow in. They should be grown in full sun or part shade. Planting two or more different varieties together makes fruit bigger and more likely to be made. You should remove branches that are more than four years old after producing fruit to keep them growing.
Bluejay – is a medium-sized shrub that is usually grown for its food. It makes clusters of round blueberries usually ready to pick in the middle of the summer. The berries are sweet and juicy.
Blueray – Early-midseason Blueray blueberries ripen a few days earlier than Bluecrop's do. Home gardeners will appreciate the large, dark-blue fruits, which have a sweet, high-quality flavor, with Blueray. Winter-hardy and robust are the characteristics of the bush. It can reach a height of 4–6 ft when fully grown. The Northeast and Midwest are home to a large population of Blueray trees.
Cara's Choice – flowering time is slightly later than 'Bluecrop' but before Duke, making it moderate to low-growing. Compared to other northern highbush blueberry cultivars, it has distinctive blue-green foliage.
Chippewa – are plentiful, light blue, sweet, and delicious. They make a great summer snack or ice cream topper when they're fully ripe in July. As an ornamental shrub, Chippewa displays stunning red fall foliage.
Draper – It has a compact habit, ripens in the middle of the season, and is extremely productive as a young plant. Blueberries from the Draper cultivar are known for their firm, concentrated ripening periods.
Hardyblue – It has a compact habit, ripens in the middle of the season, and is extremely productive as a young plant. Blueberries from the Draper cultivar are known for their firm, concentrated ripening periods.
Legacy – a versatile variety that can be used for fresh or processed food applications. The first few years of growth for this variety can be slightly slower, but the yields can be extremely high once the plants are established. For its flavor, fruit quality, and scar, Legacy blueberries have been well-received.
Northland -is extremely hardy in the winter. Consistent yields have been achieved even when winter temperatures have fallen to -30F. Unlike wild blueberries, medium-sized berries are very flavorful. The plant can reach 4 feet and has colorful foliage from summer into fall.
Nui – is a Northern Highbush variety that produces early. Nui, which bears enormous berries, can reach a height and spread of about one meter despite its diminutive size. Even though Northern Highbush varieties don't require a second variety for pollination, planting a second variety close by will boost yields.
Olympia – is known for its sweet and juicy medium-sized fruit that ripens mid-season. Best planted in areas with good air drainage to avoid late spring frosts. Seasonal splendor thanks to its red and orange autumn foliage In Zones 5-8,
Rubel– can be grown for domestic and commercial purposes and is a versatile landscape shrub. There are berries in abundance in the form of tart, antioxidant-rich berries, perfect for baking. White spring blossoms, red fall foliage, and red winter twigs all add year-round interest to this tree.
Sierra – is perfect for the UK's colder regions. It bears fruit from early to mid-season, and the berries are larger than the average. In the autumn, Sierra's fiery red foliage makes it an outstanding garden feature, making it ideal for both containers and the landscape.
Mid to Late Season
Bluegold produces large quantities of excellent quality fruit in a mid-season, cold-hardy variety. There is a small recessed scar on the surface of the berries, which are firm and flavorful. Bluegold blueberries can be harvested by hand or mechanically because of their concentrated ripening period.
Chandler – This is a late-season blueberry plant that produces the largest berries. Chandler bears its fruit in 4–6 weeks and has a delicious flavor to go along with it. This is a vigorous variety that spreads 5–6 feet wide. Chandler may not be hardy enough for the northern regions, but it should thrive in zones 5–7.
Darrow – A mid-season blueberry variety with large berries and an excellent flavor. Vigorous and upright, the plant is an excellent specimen. Darrow is best suited for southern New England and the Southeastern United States.
Nelson – The edible qualities of this medium-sized shrub make it a popular home garden plant. Early to mid-summer brings large clusters of blueberries ready to be harvested. Berries have a tangy flavor and a soft, juicy texture.
Late Season
Aurora -Among Highbush varieties, Aurora blueberries are the earliest to bear fruit. Elliott's berries are, on average, 25% larger and darker in color than Berries. Aurora blueberries should be allowed to ripen for a longer period than Elliott blueberries to get the most out of the fruit.
Brigitta – grows in abundance and is one of the oldest varieties. As a tall, strong bush with an abundance of large, sweet, pale-blue berries that ripen all at once, this variety is ideal for canning and freezing. Because of its high yielding potential, Brigitta is now cultivated worldwide.
Coville -Medium-sized shrubs of the Coville Blueberry variety are cultivated primarily for edible berries. Clusters of ripe and juicy blueberries can be harvested in mid-summer when they are at their peak. The berries are juicy and sweet in flavor.
Elliott – The dish is big and savory. You'll get firm, easy-to-pick 12″ berries from this late-season variety, which are great for fresh eating and cooking. In the spring, you'll enjoy beautiful pink-tinged flowers. The attractive bright burgundy stems add seasonal interest. To avoid late-spring frosts, it blooms later than usual. It was first used in 1973. Cold-hardy. In August, it ripens. Self-pollinating.
Liberty – is a late-season, fast-growing, upright bush. They have done well in Oregon and Western Washington, growing quickly and standing upright. Elliott's harvest starts 7 to 10 days before. Libby blueberries are a little flat and sky-blue in color. They have a balanced and appealing taste.
Jersey is a type of bush that grows well in the North East of the United States and zones 4 to 7. Because Northern High bush blueberries are self-fertile, they don't need to be cross-pollinated by another plant. This makes them ideal if you have limited space or just start with blueberries.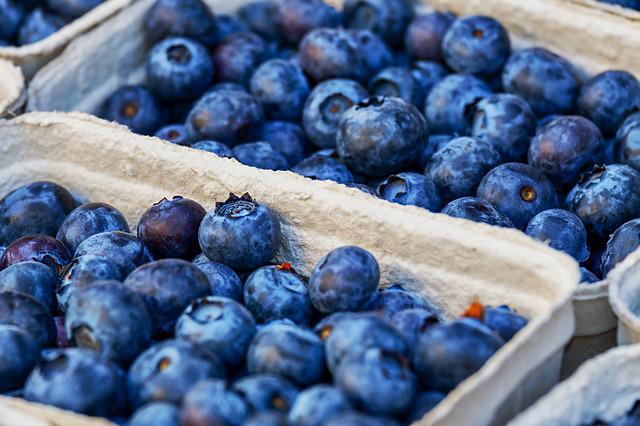 Southern Highbush Blueberries
Although they can be grown in hot climates, don't be fooled by the name. Rabbiteye varieties are better suited to colder climates and are more difficult to grow. For cross-pollination, you should plant a variety of cultivars (varieties) near each other.
Early Season
Suziblue- is somewhere in the middle when it comes to taste and sweetness. Like Rebel, they are sweeter than highbush blueberries from the south, but not too much. There is a lot of sugar in the Suziblue, but not as much as in other southern highbush fruits like Legacy or Bluegold.
Palmetto- a medium-dark blue color, these fruits are medium in size. However, if palmetto berries are left on the plant for an excessive time after ripening, they will soften, and the scar will become wet.
O'Neal- It ripens in South Mississippi in early May. Medium blue fruit with a firm but not mushy texture and a delicious flavor hallmarks of this vigorous and productive cultivar. It takes a long time for the fruit to fully develop. Designed for commercial shipment as a "pick your own" or "hand harvest" option. Four hundred chilling hours are needed.
Mid-Season
Camellia- is a well-known blueberry for its exceptional flavor. Despite their size, the berries have a distinct tropical fruit aroma. It's a high-yielding southern highbush blueberry variety that does well in hot climates.
Jubilee was developed in Mississippi, where it excelled in heavy soils during the summer heat and sudden cold of winter. In contrast to other varieties, the sky blueberries are spread out over the outer rim of the bush, making picking them as easy as possible. They grow in large clusters, mature over two weeks, and are medium in size and particularly tasty. The autumn leaves are a golden-orange hue.
Magnolia- Plants that are medium in size, productive, and vigorous, with a spreading growth habit. Fruit of medium size with good flavor, color, and firmness and a small picking scar. Mature fruit ripens early.
Gulf Coast
Rabbiteye Blueberry
Early Season
Austin – is a type of Blueberry that grows in abundance and is easily harvested. It can be eaten fresh or used to make juices and jellies and canning and freezing. Austin vines have an early ripening period, with berries ready for picking in late spring or summer. Austin vines are native to Texas.
Alapaha – a vigorous, upright plant with relatively narrow crowns- is a good choice for container gardening. Among its characteristics are late flowering (7 to 10 days later than the older variety Climax) and early ripening, which results in consistently high yields of high-quality fruit. These medium-sized berries are firm and flavorful while also vibrant in color and firm.
Climax – Plants that are tall and slender. Its berries are large, medium-blue in color, and have a noticeable scar. In South Mississippi, the ripening season begins in late May. Fresh market or machine harvest is excellent with this concentrated ripening. At least 450 to 500 chill hours are needed.
Delite –The fruit is ready to be picked in late June and early July. Even when the berries are fully ripe, they often retain a pinkish or reddish hue. Fresh berries have the best flavor, so be sure to enjoy them. When fully grown, it can reach heights of six feet or more and widths of six to eight feet.
Montgomery – When it grows in Southern Mississippi, it lasts from late May to mid-June when Premier does. Produce a lot of food, aren't very hardy, and grow semi-uprightly. It has medium to large berries that have a good color and a good picking scar, firm fruit, and good flavor.
Premier – Fruits are large and brightly colored on this vigorous, productive plant. In the southern part of Mississippi, the harvest season officially begins on June 1st. Excellent for both mechanical harvesting and hand-picked fruit. It takes 550 hours to chill.
Prince – Blueberries are ready to pick in late May or early June. Prince also has a long bloom time, which helps protect plants from early spring frost. In hot and humid places, this variety is also a good choice. Prince is one of the first varieties to ripen and bloom five days before Climax. The Prince plant is used in many commercial plantings in the southeastern United States because it is easy to grow. There's nothing better than adding this kind of fruit to your garden.
Savory – is a rabbiteye variety that ripens early. It has a lot of shoots at the base, which makes older plants spread out. It ripens about a week before "Climax." It has large, light-blue berries that are very firm and have a good scar and color. Savory grows a lot and needs to be cut back to get the best results. It should be cross-pollinated with other rabbiteye types. ​
Sparkleberry – In the wild, sparkleberries are smaller than most blueberries, about a half-centimeter in diameter. They're dark purple or black, and they have less moisture than blueberries grown in the ground.
Titan – is a limited-edition variety that we are excited to offer. Blueberries, on average, are about the size of a dime. A quarter-sized TitanTM is the Titan's maximum size. A bucket of blueberries can be quickly and easily filled with berries of this size. This berry is not only large but also sweet and delicious.
Vernon – Vernon is a 2004 early season rabbiteye Blueberry. The plant has good yields and vigor. In south Georgia, Vernon plants often flower seven days after Climax, but when temperatures warm up quickly, they can flower earlier. However, Vernon fruit ripens several days ahead of Climax and Premier. Vernon berries are large and firm. Color, flavor, and dry scars all contribute to shelf life. Extra days of ripeness improve flavor and berry size.
Woodard – has the widest blueberry bushes. This type of Blueberry ripens more quickly than other types of blueberries. The Woodard Blueberry's large, light blue fruits are of excellent quality.
Late Early to Early Mid-season
Briteblue- is a great hybrid blueberry plant for early to mid-season production and huge berries. Briteblue berries are larger and ripen earlier than Tifblue, making it a popular pick-your-own variety.
Mid-Season
Brightwell – There are small dry scars on the berries, and they have a pleasant flavor. Large quantities of fruit are produced by plants that are vigorous and upright. In South Mississippi, harvest season begins early, on June 1st, but lasts into the fall. Fresh or frozen fruit can be harvested mechanically. Chill time is 350 to 400 hours.
Garden Blue– it's very small berries, and the colors are light blue.
Powderblue – Strong, fruitful, and of excellent color. Tifblue is more prone to cracking in wet conditions. Fresh pack harvesting is mechanically possible. Late June in South Mississippi is in the middle to late season. Hours of chilling are required.
Tifblue -When it comes to rabbiteye blueberries, tifblues are among the most sought-after varieties. Because it produces a lot of blueberries, the bush is regarded as a vigorous one. Because of its cold hardiness, Tiflue can be planted in areas close to the equator.
Late Season
Baldwin – The dark blue fruit is firm and flavorful, and it's a productive late-ripening variety. Ripening time is considerable. Pick-your-own and backyard plantings are no problem for Baldwin. Five hundred chill hours are required.
Centurion – Bush has a good deal of vigor and uprightness, but not much sucking. It is a late bloomer with self-fertile flowers. The fruit is medium-sized, dark blue, and excellent quality, with a pleasant aroma. These are late-season varieties harvested in late July and into early September. Pick-your-own operations and homeowners who want to extend their harvest season are big fans of this variety. Chill time ranges from 550 to 650 hours.
Ochlockonee – Berries range in size from medium to large and are of comparable quality to Tifblue blueberries, a popular cultivar in south Georgia. Ochlockonee berries are larger and ripen approximately one week after Tifblue berries. Ochlockonee's other significant fruit characteristics are excellent, comparable to Tifblue and Powderblue.
Sharpblue – is a well-established variety in southern states, introduced in 1976 by the University of Florida. This bush produces dark blue dime-sized berries that are both sweet and antioxidant-rich. An early-season variety is a tough and vigorous bush that requires little chill (150-250 chill hours).
New Pink Rabbiteye Varieties
Pink Lemonade –According to Horticulture Mag, rabbiteye blueberries are a type of Blueberry with a name that honors the color of some wild rabbits' reddish-pink irises.
Pink Champagne – a blueberry variety with pink fruits. As a result of nurserymen's interest in ornamental and decorative cultivars. The bush is upright, which is characteristic of a high bush.
Blueberry Pests
It's most likely SWD, the fly grub or larval form, that you've seen in your blueberries if you've been picking them. Learn how to identify and treat Spotted Wind Drosophila on this page.
Lowbush Varieties
Top Hat- a good name for this small plant because it grows only 1 to 2 feet tall and wide. You cross a short-stature Highbush Blueberry with a very small low-stature Lowbush Blueberry to make a Top Hat. In the spring, there are a lot of white flowers that turn into pretty light blueberries that are pea-sized and bigger.
Ruby Carpet- As an edible ground cover, you can use the creeping blueberry plants. This type of plant grows to only a few inches tall and clings to the ground. The fruits, which range in color from light to dark blue, are extremely sweet. Foliage turns a deep red in the fall as it transitions from delicate green Hardy in USDA hardiness zones 3-7.