​​How to Identify a Gerbera Daisy: Tips and Tricks for Easy Recognition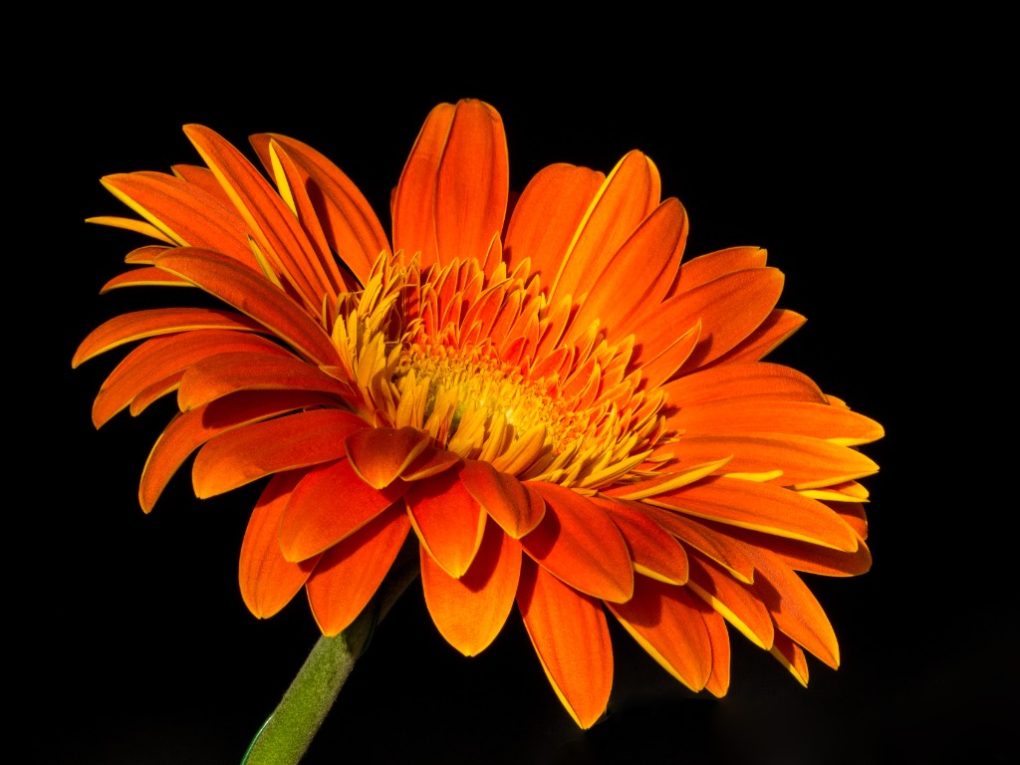 Gerbera daisies are distinct flowering plants, easily identifiable by their vibrant colors, various shades, and characteristic features. To identify a gerbera daisy, look for its large, solitary flower head, consisting of numerous tiny individual florets, usually 3 to 5 inches in diameter. The flower head resembles an open, flat disc and sits atop a long, leafless stem, typically 12 to 18 inches tall.
Additionally, pay attention to the foliage at the base of the plant. Gerbera daisies have dark green, coarse, hairy leaves in a basal rosette configuration. The leaves have a serrated or lobed margin, and their size may range from 8 to 12 inches in length. If a plant exhibits these key features and an extensive assortment of colors, including red, orange, yellow, pink, purple, or white, it is likely a gerbera daisy.
Look for Distinctive Flower Shape
When trying to identify a Gerbera Daisy, one of the key characteristics to look for is its distinctive flower shape. Gerbera Daisies have a unique appearance that sets them apart from other flowers. Here's what you need to know:
1. Large Daisy-Like Flowers: Gerbera Daisies have large, vibrant flowers resembling traditional ones. The petals are often broad and slightly rounded, giving the flower a full and showy appearance.
2. Flat Center: Unlike some other daisy varieties, Gerbera Daisies have a flat center. This center, also known as the disc, is typically dark in color, often black or dark brown. It provides a striking contrast to the colorful petals surrounding it.
3. Multiple Rows of Petals: Gerbera Daisies are known for their abundance of petals. The flowers usually have multiple rows of overlapping petals, creating a layered effect and giving the flower a lush and voluminous look.
4. Wide Color Range: Gerbera Daisies come in a wide variety of colors. While the classic Gerbera Daisy is often seen in shades of bright orange, yellow, and pink, cultivars, have been developed to include various colors, including red, white, purple, and even bi-color combinations.
When identifying a Gerbera Daisy, pay close attention to these distinctive flower characteristics. The large, daisy-like flowers with a flat center and multiple rows of petals are key indicators. Additionally, the wide range of vibrant colors adds to their unmistakable appeal. Keep these features in mind, and you'll be able to recognize a Gerbera Daisy when you see one easily.
Observe the Color and Size of the Flower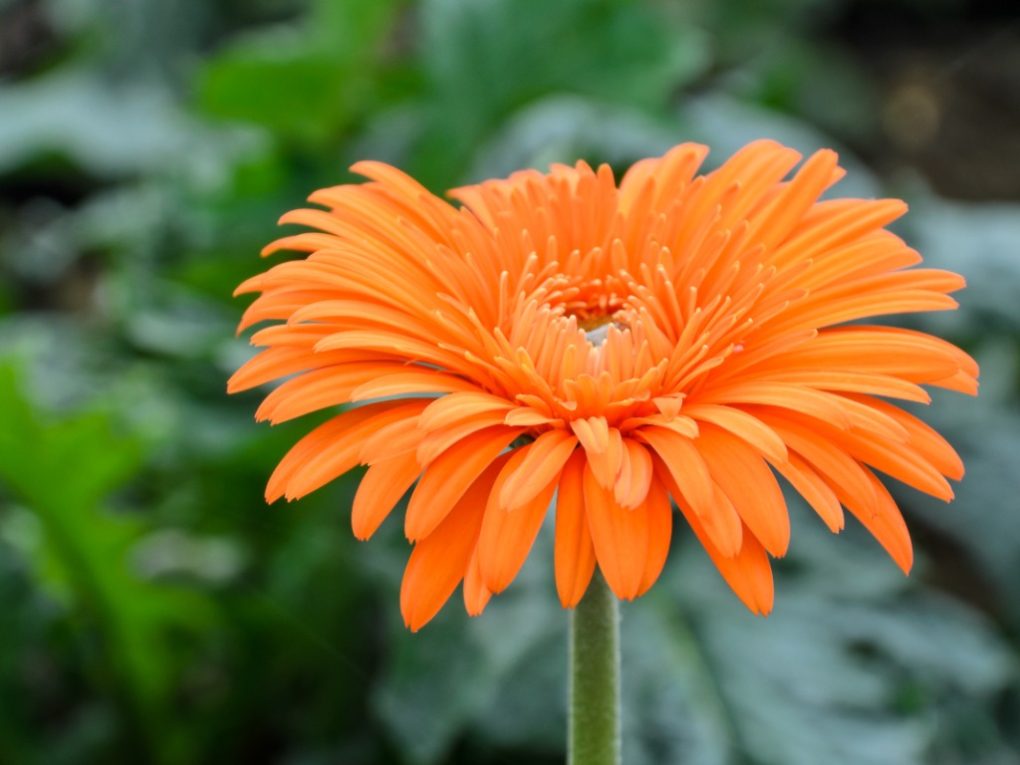 One of the key aspects of identifying a Gerbera Daisy is to observe the color and size of the flower carefully. This can provide valuable clues in determining the specific variety of the daisy. Here are some tips to help you in this process:
1. Color: Gerbera Daisies come in various colors, including vibrant shades of red, orange, pink, yellow, and white. Take note of the primary color of the petals, as well as any patterns or markings present. It's also important to observe the intensity and saturation of the color, as this can vary between different varieties.
2. Size: Pay attention to the size of the flower head. Gerbera Daisies typically have large, showy blooms that can range in diameter from 2 to 5 inches (5 to 13 cm). Measure the size of the flower using a ruler or compare it to common objects, such as a tennis ball or a coffee mug, for reference.
3. Stem Length: While not directly related to the flower itself, the length of the stem can also provide some clues about the Gerbera Daisy variety. Some varieties have shorter stems, making them ideal for compact arrangements, while others have long stems better suited for tall vase displays.
4. Variation: Remember that Gerbera Daisies can exhibit variations within the same variety. This means that while certain characteristics may be typical for a specific type of Gerbera Daisy, there can still be slight differences in color and size among individual flowers.
Examine the Petals and Their Arrangement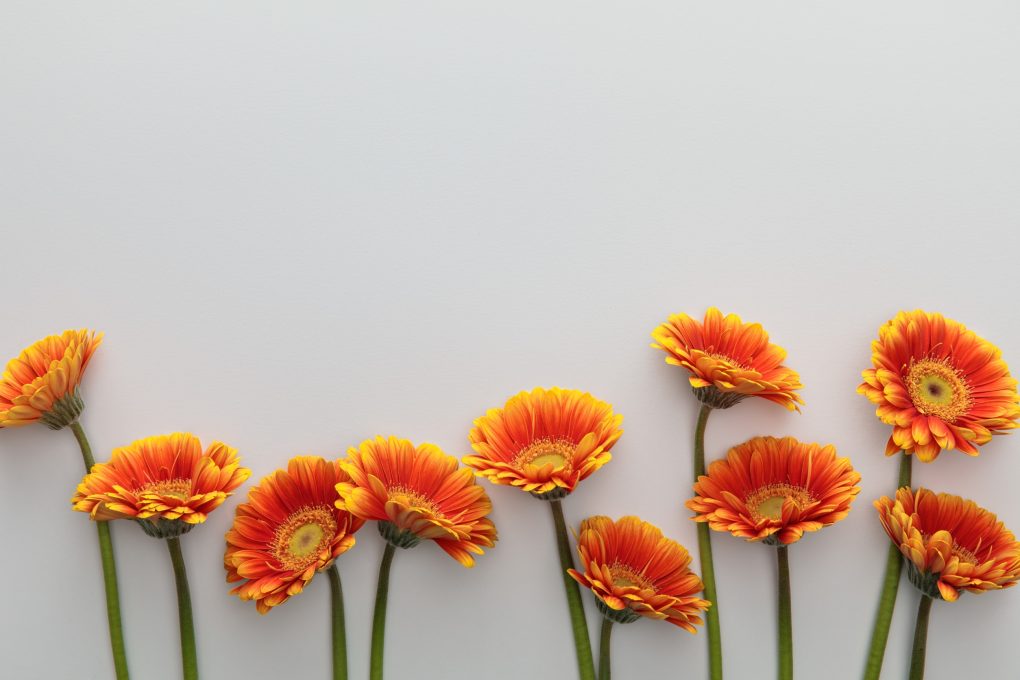 When identifying a Gerbera daisy, one key feature to focus on is the petals and their arrangement. Follow these steps to examine them closely:
1. Observe the number of petals: Gerbera daisies typically have many petals. Look for flowers with 20 to 30 petals in total. Counting the petals can help differentiate Gerbera daisies from other daisy varieties.
2. Inspect the petal shape: Gerbera daisy petals are usually broad and flat, with rounded tips. They can come in various shapes, including elliptical, spoon-shaped, or slightly irregular. Take note of their form, as it can vary among different cultivars.
3. Pay attention to the petal color: Gerbera daisies are known for their vibrant and diverse color range. The petals can be solid-colored or exhibit various patterns, such as two-tone or multicolored combinations. Look for petals that stand out with their bold hues.
4. Examine the petal arrangement: Gerbera daisies have a distinctive arrangement where the petals radiate outward from the center of the flower. They can be tightly packed or slightly spaced apart, creating a beautiful display. Note how the petals are positioned in relation to each other.