Do Sunflower Regrow: What You Need to Know About Regrowing Sunflowers
It depends; sunflowers are annual plants, which means they complete their entire life cycle in one growing season. Once the sunflower plant reaches the end of its life cycle and produces seeds, the plant will die. However, sunflowers can produce multiple blooms throughout the growing season, so you may see new flowers growing on the same plant.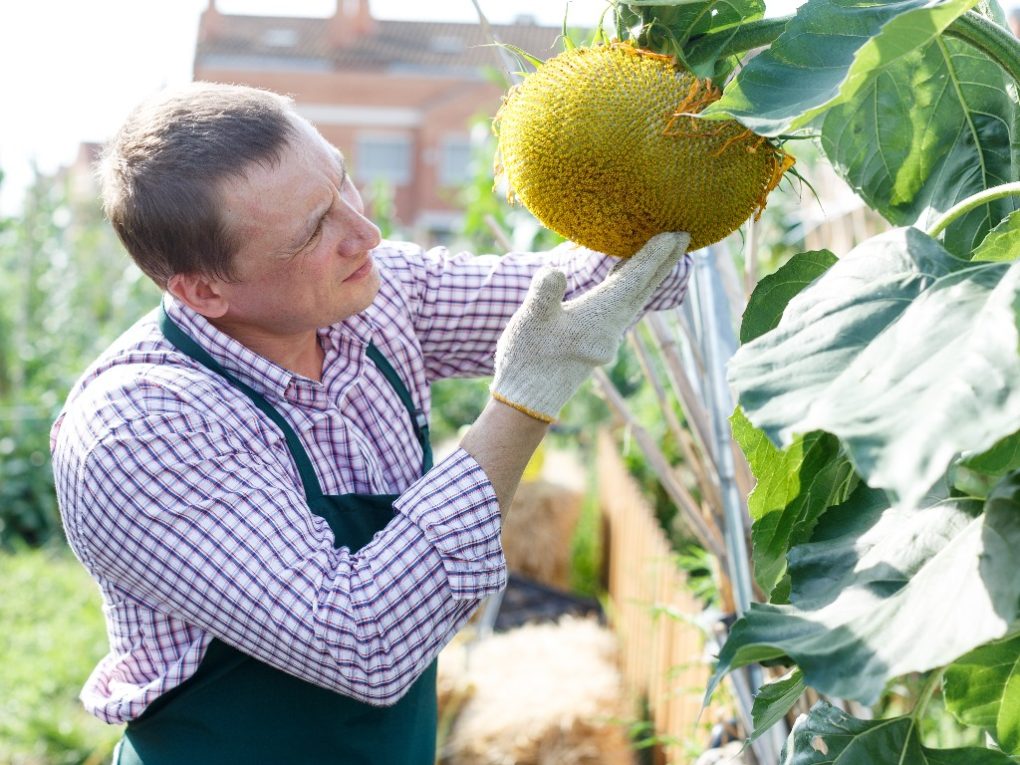 Reasons Why Sunflowers Regrow
Sunflowers can regrow or produce secondary heads after the main flower head has been harvested or has died off due to how sunflowers grow and their genetic makeup.
Sunflowers are a type of plant that produce flowers with multiple blooms or heads, each containing many individual flowers. The first head to appear on a sunflower plant is usually the largest and most developed. Still, smaller sideheads or secondary flowers can also develop from the axils of the leaves below the main flower head.
When the main flower head is harvested or dies off, the plant can redirect its energy and resources toward producing additional heads or side flowers. This is because sunflowers are annual plants with a limited growing season and need to produce as many flowers as possible to reproduce and ensure the survival of their species.
In addition to genetics and growth habits, environmental factors such as temperature, light, and moisture can also influence whether sunflowers will regrow or produce secondary heads. Adequate soil moisture and nutrients promote healthy growth and flower production. At the same time, high temperatures or drought conditions can stress the plant and reduce its ability to produce additional flowers.
Variety of Sunflower With Multiple Blooms
Dwarf Sunflowers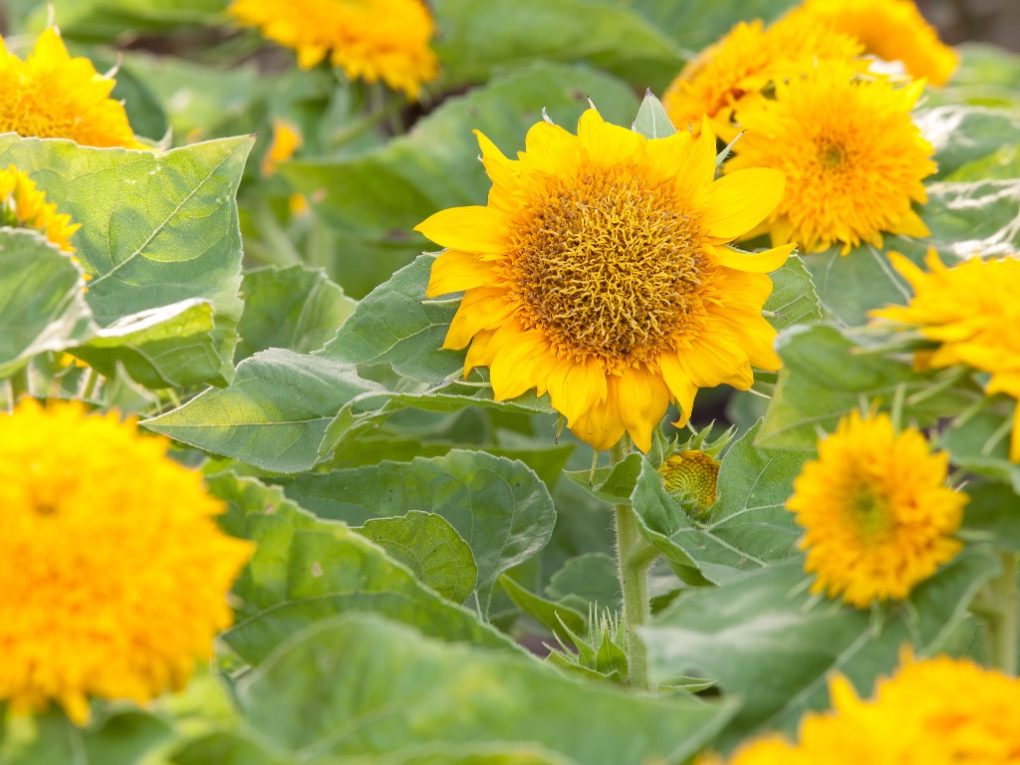 Dwarf sunflowers are a great option for gardeners who want to grow in smaller spaces or containers. These sunflowers typically reach a height of only 1-4 feet, which makes them ideal for small gardens, patios, or balconies. Here are some popular dwarf sunflower varieties:
Pacino: This dwarf sunflower variety grows to a height of only 12-18 inches and produces cheerful, bright yellow flowers.
Dwarf Sungold: This variety grows to 12-18 inches and produces stunning golden-yellow flowers.
Dwarf Yellow Spray: This sunflower variety has multiple flowers per stem, producing bright yellow blooms. It reaches a height of 2-3 feet.
Dwarf Teddy Bear: This sunflower variety has fluffy, double blooms that resemble teddy bears. It grows to a height of only 2-3 feet.
Chianti: This dwarf sunflower variety has deep red, velvety petals and grows to a height of 2-3 feet.
Italian White Sunflowers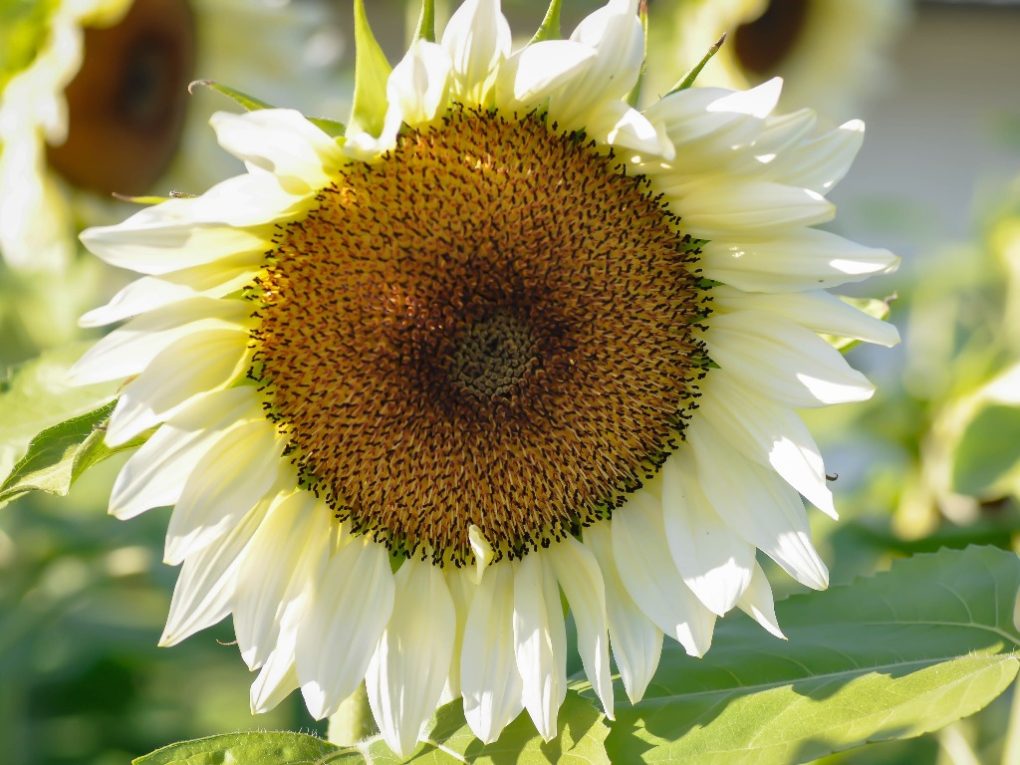 Italian White Sunflowers are a unique variety of sunflower that produces creamy white petals and a dark center, according to Country Living. They can reach heights of 4-6 feet and produce multiple blooms on each stem, making them a great choice for cutting flowers or adding visual interest to a garden bed. 
Velvet Queen Sunflowers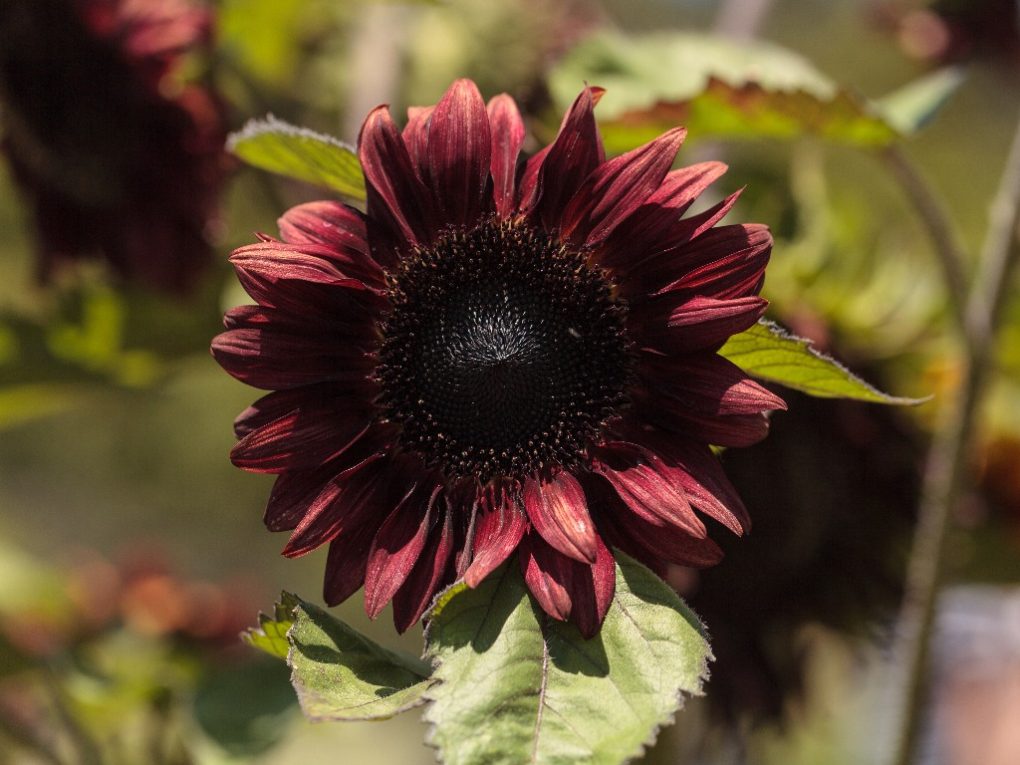 Velvet Queen Sunflowers are a beautiful, striking variety of sunflowers with deep, rich, burgundy-red petals and a dark center disk. They typically grow about 5-6 feet tall and bloom mid-summer to early fall. Here are some tips for growing Velvet Queen Sunflowers:
Sun and Soil: Like all sunflowers, Velvet Queen Sunflowers require full sun and well-draining soil. They tolerate a range of soil types but prefer soil rich in organic matter.
Watering: Water regularly to keep the soil evenly moist, but avoid over-watering or letting the soil become waterlogged.
Fertilizer: Sunflowers are heavy feeders, so it's important to fertilize them regularly with a balanced nitrogen-rich fertilizer.
Support: As Velvet Queen Sunflowers can grow tall, supporting them is important to prevent them from toppling over in strong winds. You can use stakes or a trellis to support the stems as they grow.
Posts: Sunflowers are relatively pest-resistant, but they can attract aphids, spider mites, and other insects. Monitor your plants regularly and treat any infestations promptly to prevent damage to the blooms.
Deadheading: To encourage continued blooming, deadhead spent flowers by cutting off the flower heads just below the base of the petals.
Tips for Regrowing Sunflowers
Leave the Stalk and Stem Intact
Leaving the stalk and stem intact is an important step in regrowing sunflowers. This is because sunflowers can produce secondary flower heads or side flowers from the same stem after the main flower head has been harvested. 
Leaving the stem intact allows the plant to produce additional flowers and extend its growing season. Once the secondary flowers have bloomed, you can repeat the process and leave the stalk and stem intact to see if the plant will produce even more flowers.
Water and Fertilize Regularly
Watering and fertilizing regularly are crucial for regrowing sunflowers. Sunflowers require plenty of water to thrive, especially during hot, dry weather. Water deeply once or twice a week to saturate the soil around the roots. Be careful not to overwater, which can cause the roots to rot.
Fertilizing is also important for promoting healthy growth and flower production. Use a balanced fertilizer with equal parts nitrogen, phosphorus, and potassium, and apply it every 4-6 weeks during the growing season. Be sure to follow the instructions on the fertilizer package carefully, as over-fertilizing can harm the plant.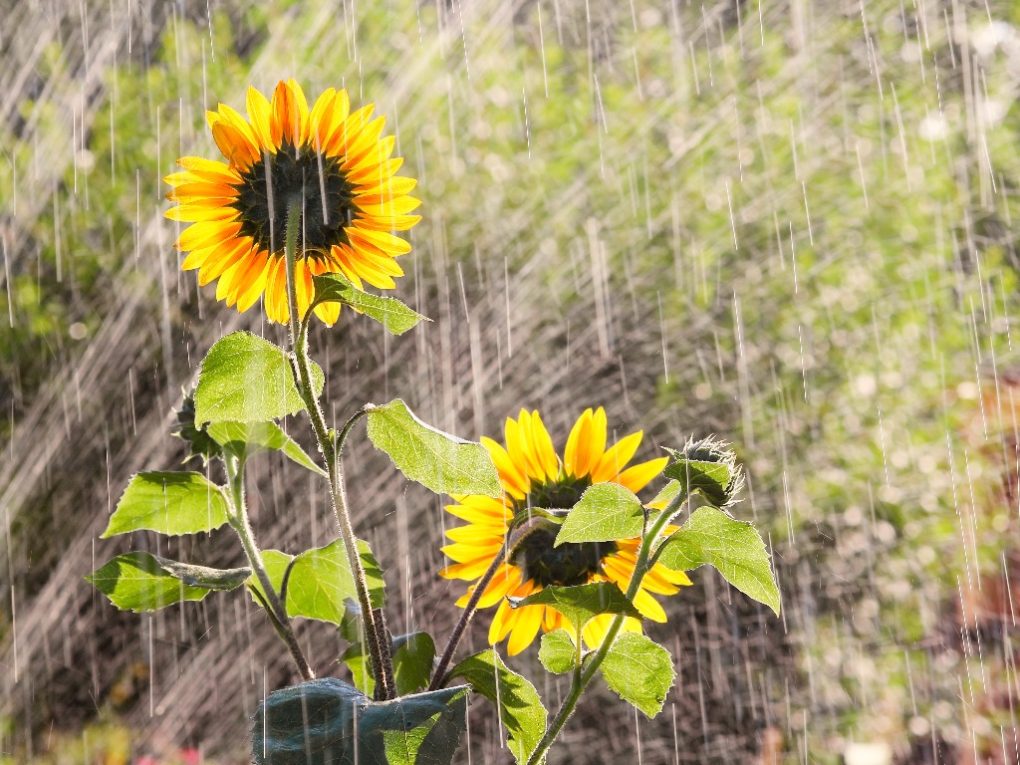 Provide Ample Sunlight
Providing ample sunlight is essential for regrowing sunflowers. Sunflowers are called "sunflowers" because they need plenty of sunlight to grow and thrive. Ideally, they should receive at least 6-8 hours of direct sunlight daily. If you're growing sunflowers indoors or in a location with limited sunlight, you can use artificial lighting to supplement natural light. LED grow lights are a good option, as they provide the full spectrum of light that plants need to grow and bloom.
Support the Stems
Supporting the stems is also important for regrowing sunflowers. As sunflowers grow, their stems become heavy and can sometimes bend or break under the weight of the flower head. This is especially true for larger sunflower varieties. You can support the stems using stakes, cages, or trellises to prevent this.
When choosing a support method, consider the size and weight of the sunflower variety you're growing. Smaller sunflowers may only need a simple bamboo stake, while larger varieties may require a more robust trellis or cage. You can also use a combination of methods, such as a stake and a trellis or cage, to provide extra support.
Deadhead Regularly
Deadheading is the process of removing spent flowers from a plant. Deadheading encourages sunflowers to produce more flowers and helps to redirect energy away from producing seeds and toward growing new blooms. Regular deadheading can prevent the plant from becoming too top-heavy and falling over.
Remove the spent flower head with garden scissors or pruners to deadhead sunflowers. Cut the stem just above the first leaves below the flower head. Be sure to remove the entire flower head, including any developing seeds.
Prune Sparingly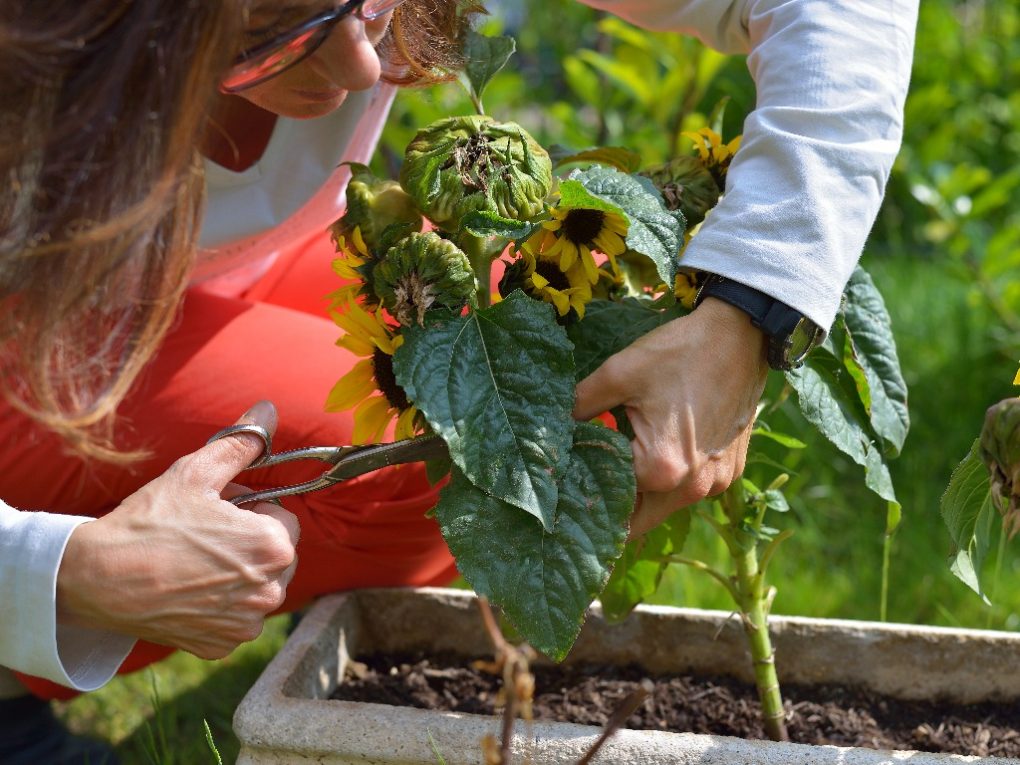 While deadheading is important for encouraging sunflowers to produce more flowers, pruning should be done sparingly. Sunflowers are typically grown for their tall, sturdy stems and large, showy flowers. Pruning too much can produce a shorter, bushier plant with fewer flowers.
If you need to prune your sunflowers, do so early in the growing season when the plant is still developing. Instead, prune away weak or damaged stems to encourage the plant to direct its energy into growing strong, healthy stems.
Watch for Pests and Diseases
Sunflowers are generally easy to care for and relatively resistant to pests and diseases, but they can still be susceptible to a few common problems.
Pests that can affect sunflowers include aphids, caterpillars, and slugs. To prevent infestations, keep an eye on your plants and remove any affected leaves or flowers. You can also use insecticidal soap or neem oil to control pests.
Sunflowers can also be susceptible to fungal diseases like powdery mildew or rust. To prevent these diseases, avoid overwatering your plants and make sure they have good air circulation. You can also use a fungicidal spray to control fungal diseases.
In addition, birds may be attracted to sunflowers and can cause damage to the flowers or seeds. To prevent bird damage, consider covering the flowers with netting or using scare tactics like reflective tape or fake owls.