Do Mulberry Trees Need A Pollinator? Here's What You Should Know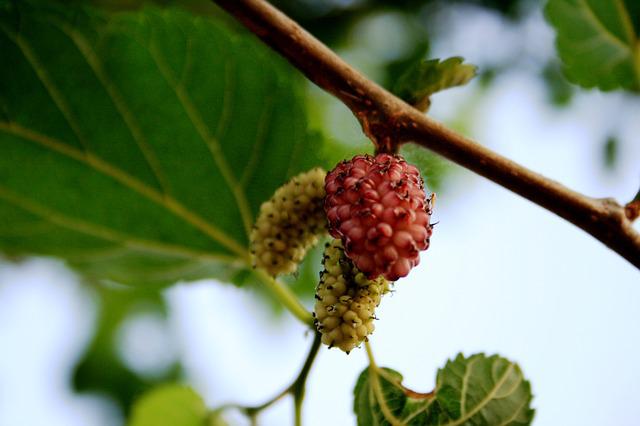 When pollinating their flowers, different kinds of mulberry trees have different needs. Some are dioecious and can be female or male trees, but not both. Single-sex mulberry trees usually need a tree of the opposite sex to make fruit. Others are monoecious and have both male and female flowers on the same tree. As an example of monoeciousness, some black mulberry plants can produce male and female fruit. Without a separate tree, the fruit of monoecious plants can be pollinated by the wind. Mulberry trees don't need insects to pollinate them because the wind does it for them. Many mulberry trees are self-pollinating. They produce fruit even if they are not pollinated. You don't need two black mulberry bushes to get fruit in any instance.
Cross-pollination ensures greater yield. To guarantee proper cross-pollination, the pollinizer trees should be planted within 50 feet of each other.
When Does a Mulberry Produce Fruit?
In general, everbearing mulberry trees can take two or three years to bear fruit. But some nurseries sell mulberry trees that bear fruit the first year and bear fruit every year.
How Many Hours of Chilling TimeRequired for Mulberry?
Mulberries are self-pollinating and require only 400 hours of chilling time. Each hour when the temperature is between 32 and 45 degrees Fahrenheit is a chill hour. The plant is ready to blossom after 400 total hours. In late spring and early summer, the fruit ripens. When the time comes, the birds will let everyone know. Mulberries from Pakistan can grow to reach four inches long.
Do Mulberry Trees Always Have Fruit?
Mulberry Gives Fruit After 5 or 6 years, trees grown from seeds will start to bear fruit. Cultivar whips should begin to bear fruit in the second or third year. Younger trees that begin to make fruit in their first 2–4 years should give you 3–5 kg. A 20–30-year-old tree that is fully grown will create more than 300 kg of fruit.
Is It True That Certain Mulberry Trees Don't Produce fruit?
The attractiveness of fruitless mulberry trees, also known as Morus alba 'Fruitless,' is comparable to that of their fruited counterparts, but without the mess or the risk of becoming invasive. In residential landscaping, a fruitless mulberry tree is an outstanding option for the role of a medium-sized to a large shade tree. It can reach 20 to 60 feet (6-18 m.)
How To Increase the Yield of Mulberry Fruit
If your mulberry tree appears to be in good health but isn't producing fruit, you may have problems. Mulberries, which are rarely sold in stores, are a delectable snack, so those with a tree should hope for a bumper crop. Mulberry trees produce much fruit if you follow these easy guidelines from The Field. There are no saws, ladders, or heavy trimming required.
More fruit on a mulberry tree is all about moisture. Some older fruit trees may necessitate pruning. There's a common misconception that gardening is too tough or time-consuming for the average person to handle. You only need a sturdy ladder, a decent set of secateurs, and a good pruning saw to heal your tree.
Pruning will do little to improve a diseased or decaying trunk. Only a new tree may produce a yield worthy of jams, crumbles, and pies.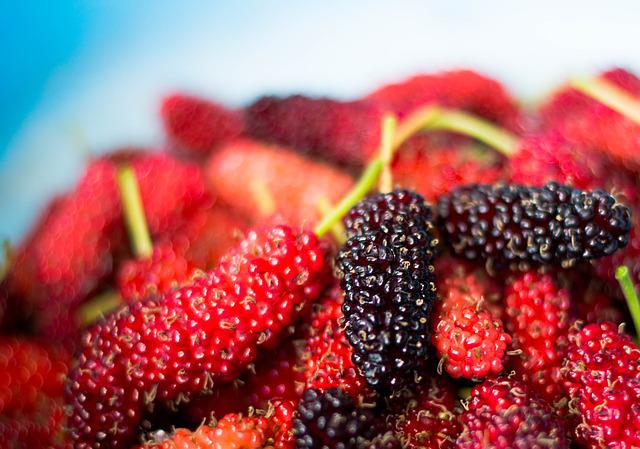 Are Mulberries Safe To Eat From the Tree?
Fortunately, this is only a cosmetic issue because they are entirely edible. Even if it's obvious, you should properly wash your hands before eating. Ice cream made with fresh peaches and nectarines is an excellent way to enjoy them after being picked from the tree.