Carnation: Is It Annual or Perennial? A Guide to Growing Carnations
Carnation flowers (Dianthus caryophyllus) are herbaceous perennials that thrive in USDA plant hardiness zones 6 to 9. In colder climates, this plant is typically grown as an annual. The vibrant blooms are a popular option for gardens, borders, and containers, and cut flowers brighten the interior.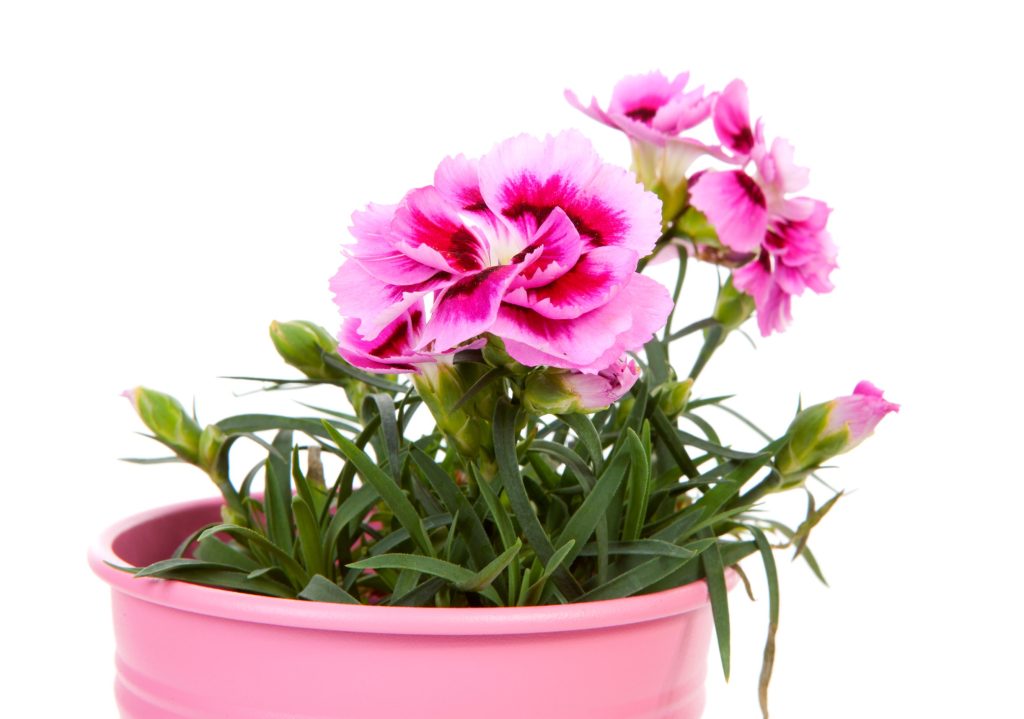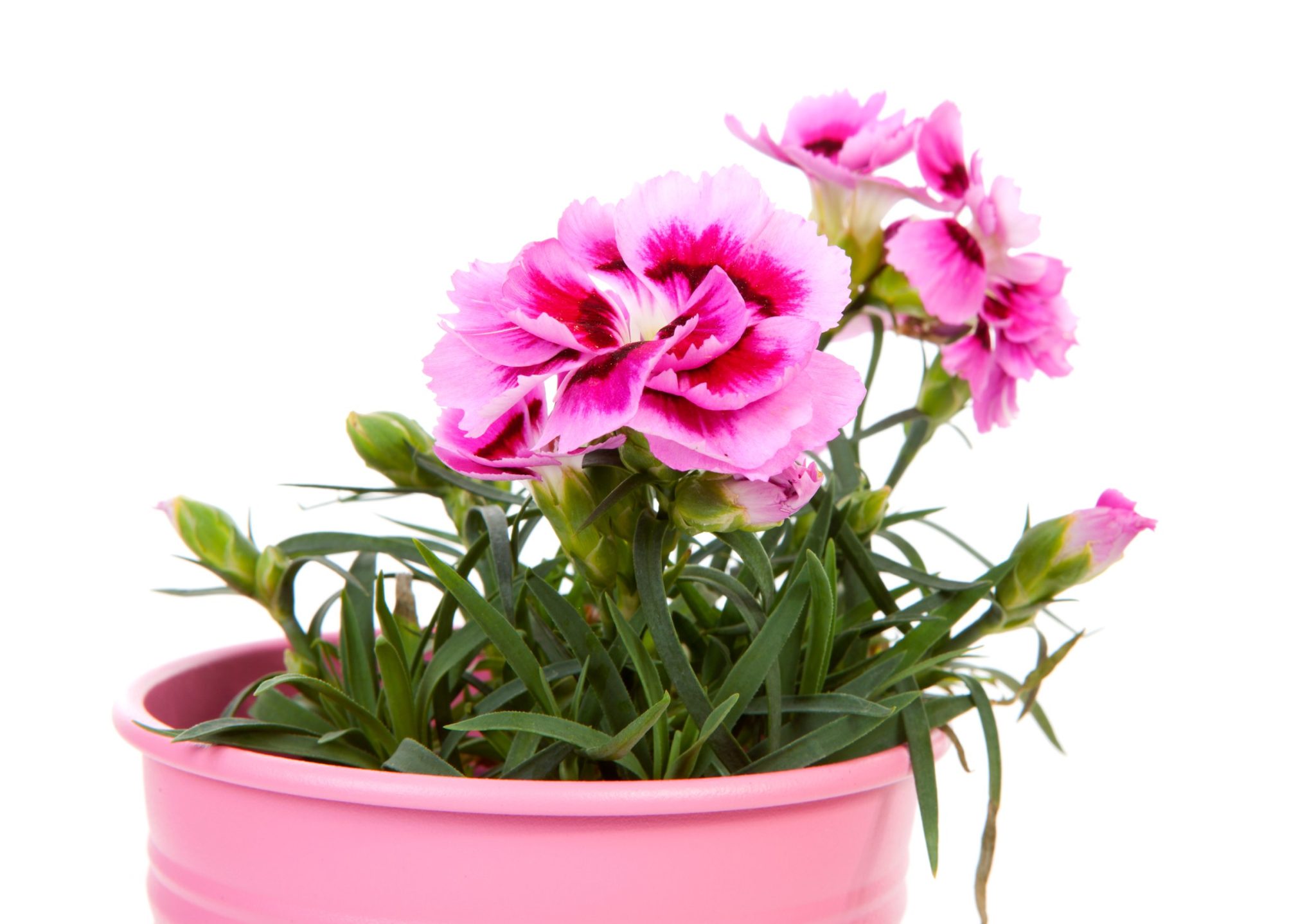 Dianthus caryophyllus, or carnation, is a perennial herb. However, it can also be grown as an annual. It is a member of the family Caryophyllaceae and comes from Southern Europe to India. Carnations are evergreen plants that grow in groups and have grey-green leaves. Carnation blooms in early summer and spring. The flowers are loosely clumped together and come in red, pink, mauve, yellow, or white. Carnations do best in a garden spot with full sun and soil drains well. In warmer places, it's best to keep them out of the afternoon sun.
Why Should You Grow Carnations?
It's easy to grow carnations. They look great in cottage gardens, flower beds, borders, or pots. Carnations are often cut flowers because they have long stems and clove-scented flowers that last a long time. Your garden will have more butterflies if you plant carnations.
However, there are several reasons why you might not want to grow carnations. They can be invasive, so they shouldn't be planted in areas where other plants need to grow. They don't do well in very hot climates and should only be grown outdoors in milder climates. Carnation also needs full sun and good soil drainage, which means that they may not do well if you live in an area with a lot of rainfall or if the ground is clay.
Carnations are associated with love, appreciation, and remembrance. They are commonly given as gifts to commemorate special moments in life or celebrate happy occasions. Carnations also make an elegant floral arrangement that can add beauty and cheer to any room.
They're still considered to be one of the most versatile flowers. They can be used in a variety of arrangements, and their sweet fragrance is often enjoyed by those who enjoy flowers.
Carnations are one of the most popular flower varieties in the world, and for a good reason. They are stunningly beautiful, relatively drought-tolerant, and easy to grow. Carnations come in various colors and styles, so there is sure to be a carnation that fits your aesthetic taste.
Along with their beauty, carnations boast many health benefits. For example, they have anti-inflammatory properties, which can help reduce pain from conditions like arthritis or migraines. Additionally, carnations contain high levels of antioxidants which can protect cells against damage caused by free radicals. Aside from their therapeutic effects on the body surface layer, some research has also shown that carnation flowers may possess properties that could boost cognitive performance and improve focus in people who suffer from anxiety or depression symptoms. So whether you're looking for something beautiful to add extra cheerfulness to your home environment or want to improve your overall health by taking advantage of plant-based remedies, Carnation plants should top your list!
Carnation Bloom Time
Most carnations start to bloom in May, at the end of spring. Their growing season can last well into summer, depending on where they are grown and what kind they are. Like roses and hydrangeas, cutting and removing the spent flowers will encourage new buds and make the plant bloom longer.
During carnation bloom time, nutrients are drawn from the soil to help these plants grow faster and fuller-figured.
This is a great time to plant new seeds or containers with fresh herbs or vegetables because they will be able to take advantage of all the extra nutrient uptake that's going on. 
When to Plant Carnations?
Perennial carnation seeds are best planted between the end of fall and the beginning of spring. You can plant your carnation cuttings in May, while late in the fall is best for growing your divisions.
The seeds of annual carnations can be planted in one of two ways. The seeds can be started in March under cover and transplanted to containers in April or May, or they can be grown outdoors in the ground between these months.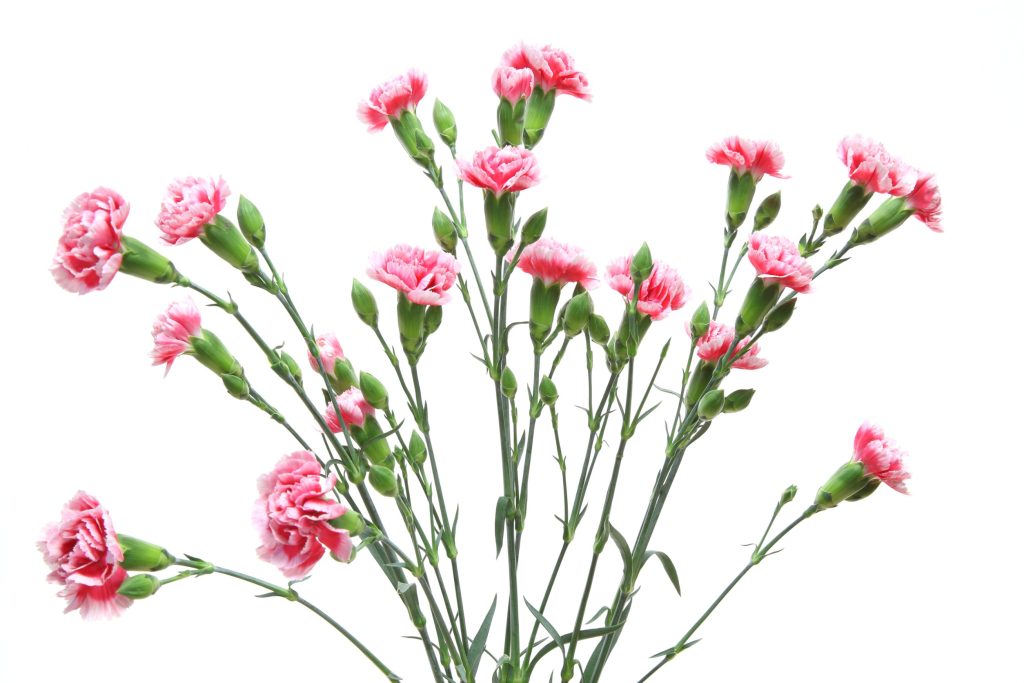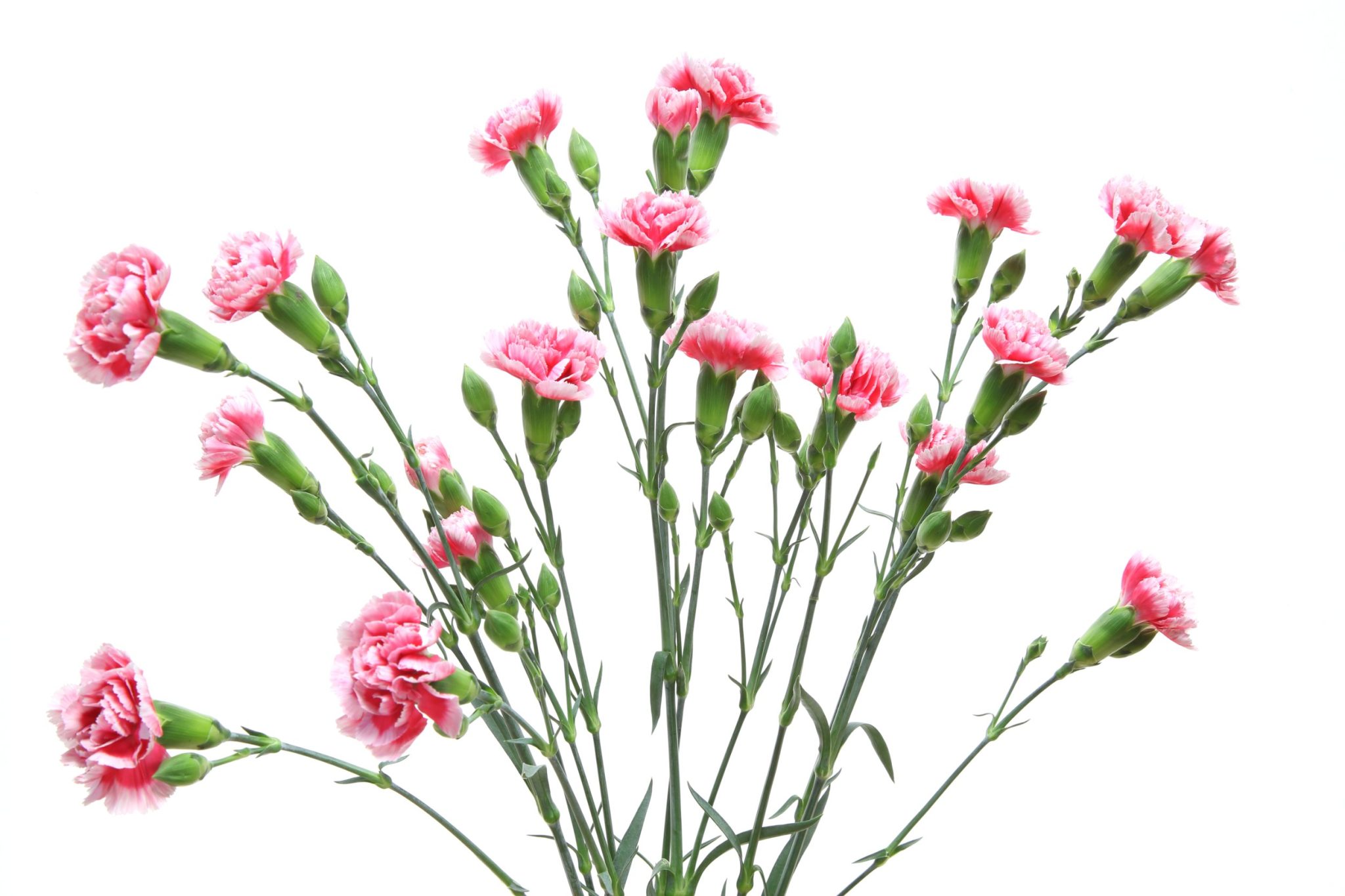 A Guide to Growing Carnations
Plant carnations in a spot with four to six hours of sunlight daily. They like the sun more than the shade, so keep that in mind when you decide where to put them. When planting carnations, use soil that drains well, is rich, and has a little alkalinity (pH 6.7-6.9). If the soil is too rich or holds too much water, the flowers won't bloom right or will change color. Carnations grow best when the daytime temperature is between 50-65° and the nighttime temperature is between 40-50°.
Care Tips for Carnation
Carnation plants need only the following basic care procedures: