Are Blueberries Evergreen?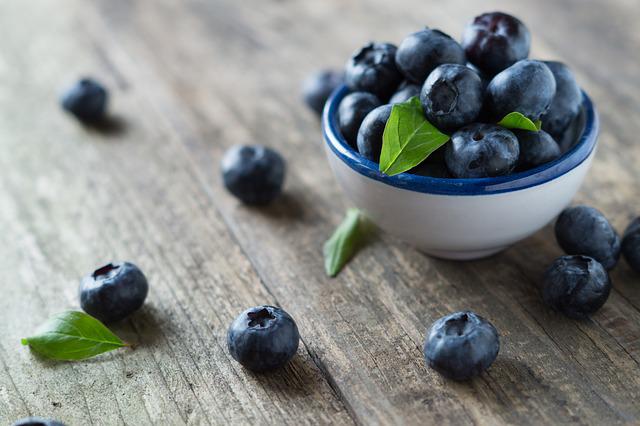 Blueberry bushes can be either evergreen or deciduous, and they typically reach a height of about 1.5m. The plants grow well in pots, and you can expect a reasonable crop no matter how large or small your garden is. Ericaceae is a botanical family that includes blueberries. Bushes of blueberries can be found in the wild. They can be classified as highbush or lowbush blueberries based on their height. Blueberries are known as wild blueberries, or lowbush blueberries, and grow to about 3 inches. The height of a highbush blueberry is estimated 13 feet.. Find out the common evergreen blueberry that you can cultivate. Keep reading!
Common Evergreen Blueberry
Darrow's Blueberry
Vaccinium darrowii
It's a deciduous shrub that is found throughout the United States. Insects pollinate the hermaphrodite species, with both male and female reproductive organs.
Appropriate for sandy and loamy light soils, but prefers a soil with good drainage. Suitable pH is mildly acidic soils, but it can also grow in acidic soils.
This plant can thrive in either semi-shade (light woodland) or full sun in any environment. It prefers soil that is either dry or moist.
It can grow up to 120 cm (3.94 ft) tall and have small, simple ovoid-acute leaves 10–15 mm long that are blue-green at the base of the plant and pink at the tips of the branches non-hybrid forms.
The white, bell-shaped flowers measure 4–8 mm in length. Fruit is a blue-black berry with a white waxy bloom that measures 4–6 mm across.
Shiny Blueberry
Vaccinium myrsinites
When fully grown, Vaccinium myrsinites can grow to be one meter (40 inches) tall at its tallest point, with many branches. It is rhizomatous and can grow into extremely large colonies. It has been observed that colonies measuring one kilometer (0.63 miles) across and more than 1,000 years old have existed. Although it is generally evergreen, some varieties are deciduous.
The stems are twigs of angular green color. The oval, leathery leaves are up to one centimeter (0.4 inches) long and have smooth or vaguely toothed edges. The leaves are green or grayish-green in color and are up to one centimeter (0.4 inches) long. The glandular tissue covers the undersides. The flowers are urn-shaped or cylindrical in shape and range in color from white to pink or red-tinged. They are borne in clusters of up to eight. They could be as long as one centimeter in length. There are several seeds in each black or waxy blueberry, which can grow up to 8 or 9 millimeters in length and weigh up to a gram.
According to the researchers, it's most likely a cross between two other blueberry species, the small cluster blueberry and the Darrow's evergreen blueberry. One of the other parent species may be represented in an individual's appearance. For example, the "darrowoid" phase is more common in coastal Florida, whereas the "tenneloid" phase is more common in southern Georgia and northern Florida. This species also crosses pollinates with a wide variety of other blueberries.
Evergreen Huckleberry
Vaccinium ovatum
Growing wild in coastal British Columbia and the western United States, it is an evergreen shrub with a small to medium size.
Wholesale, retail and botanic garden nurseries specialize in growing it as an ornamental plant. Habitat gardens and public sustainable landscaping projects that mimic the plant's natural habitat conditions are ideal places for it to thrive.
It's true huckleberry, thriving in acidic soils and growing well in shade or sun. The plant has a wide range of habitats in the forest because it doesn't require much sunlight. It's not uncommon to see it emerge from old coast redwood stumps or the dense brambles of other forest formations. This plant's shiny, alternately arranged egg-shaped leaves are between 2 and 3 centimeters (0.8–1.2inches) long and about 0.4inches wide. Round blackberries up to one centimeter (0.4 inches) in diameter are produced by this plant during the summer and can remain on the branches until mid-winter. Birds and mammals feed on the berries all autumn long.